5 Web Techniques to Grow Your Small Business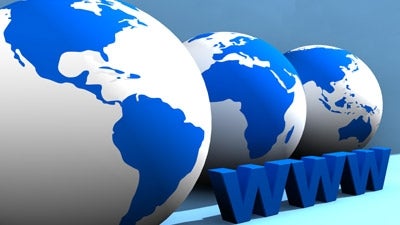 Small businesses have come a long way from the days of handing out pens or magnetic football schedules to keep a business in customers' minds.
The methodology of conducting business has irrevocably swung toward digital formats. And with the proliferation of websites comes the need to facilitate better web engagement.
But with hundreds of millions of websites already in existence—and more being created every day—businesses need to find a way to get people onto and then involved with their sites. Here are five ways for small businesses to expand their online reach and, as a result, their bottom line.
Creating web content that's targeted specifically to a visitor who clicks your link is far more likely to keep that visitor engaged in the content. Relevant content
pertaining to the user's hometown
, interests or even what they "like" on Facebook can help forge long-lasting relationships. Keeping track of past visits and tailoring to specific behavior can also make the visitor feel more like the website is designed "for them."
Word-of-mouth is still one of the best ways to foster business. And sites like Facebook and Twitter make this easier and more far-reaching than ever before. Your business needs to
have a presence
on these sites if it's going to thrive in the 21st century business world, plain and simple. Offering links on your site to social media sites—which allow for easier Facebook posting and sharing of your content—lets users feel like they have a stake in your business, which will facilitate website engagement. It's also an inexpensive means to advertise, considering their post about your business will be seen—and hopefully shared—by their friends. Blogs can also give customers an inside glimpse into the backroom goings-on at your business.
Starting and maintaining an e-mail list is a vital way to facilitate website engagement. There's no better way to draw a person to your site than to clue them in to the new features and great sales you're now offering online.
Obtaining email addresses
from current customers ensures they already show an interest in your business and might make them feel more involved and appreciated by your business. A form on your site (requiring people give an e-mail address to use certain features) helps you gain new leads, while not resorting to outright soliciting.
Smart phones allow people to access the Internet literally from anywhere. So meeting the needs of these users—who increasingly rely upon their phones as the sole means of using the Internet—is the key.
Creating a mobile site
allows users to quickly access it on the spot, thus eliminating the chance they'll hear of your company and/or website but forget about it on the way home. Starting a mobile app, meanwhile, means those who download will literally have your business around them at all times and allow them to access your site with one button click.
Having a website is one thing, but ensuring it's seen is far trickier. In addition to some of these other tactics, using search engine optimization can quickly guide you to bigger profits. If you can get onto the first page of search engine results, your visibility will skyrocket. Building keyword lists, using hyperlinks and backlinks, and creating content for users that is easily accessible can all help boost SEO. Businesses can also pay some search engines to appear higher on results lists. This may be worth it, as a customer can't engage with your site if he or she doesn't know of its existence.
How have you used the web to grow your business?
Published: September 13, 2013
2021 Views