5 Things You Probably Didn't Know About Google Analytics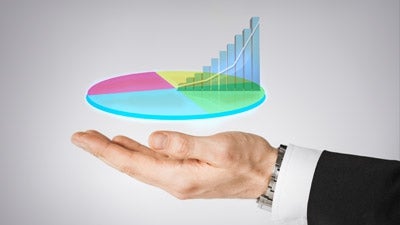 Let's be honest, Google Analytics is awesome. You instantly have access to a trove of website and consumer data, helping inform online decisions. But it can also easily overwhelm you with the scale of data and opportunities for analysis. To make your life easier, here are 5 new or enhanced Google Analytics features that might not have hit your radar but are likely to make your life easier by making your reporting more robust:
1. Intelligence Events
It can be difficult to keep track of changes in website data on a daily basis. Set up intelligence events and Google Analytics will monitor your website and alert you when something important happens. You can even set up custom alerts if there are very specific actions you want to monitor.
2. New Adwords Report in Google Analytics
While click and conversion data is important, it is essential to understand how users engage with your website after arriving via paid search. The updated Adwords report in Google Analytics now allows you to dial into details of your paid search performance.
3. New Social Conversion Report
If your company devotes significant time and effort to social channels, it is crucial to see the ROI. In Google Analytics you can now easily see the performance of your non-paid social efforts. Under Acquisition? Social? Conversions, you can review the conversions by social source. Add "campaign" as a secondary dimension if you want to make sure to only see non-paid traffic. There are many other useful views to explore under "Social" including trackbacks and landing pages.
4. Segmenting Paid Search Branded Terms
The CTR, CPC and conversion rate of branded vs. generic search terms will usually vary greatly. Because of this, it is useful to separate the two search term types when analyzing your paid search performance. Google Analytics makes this possible through setting up branded and generic paid search channels. With this in place, it is easier to understand the role of each term type in driving conversions. Note: this functionality is available for all paid search advertising (Adwords and other).
5. Expanded Behavior Flow Functionality
Behavior Flow is an extremely useful visual tool for understanding how users interact with your website. Unfortunately, the high number of web pages can make the flow confusing and overwhelming. To solve for this, Google recently released content grouping for behavior flows. Group website pages by content (i.e. blog posts, sale items) and see how users flow between these page types.
We hope these new features will make your time in Google Analytics more enjoyable and efficient. After you set up these features, don't forget to download the new Google Analytics app for the iPhone. Read our review of the app to learn about its top features.
This article was originally published by DigiShopGirl
Published: October 2, 2014
2156 Views