After evaluating lots of social media tools that try to visualize your online presence, your posts, people in your network, and messages in your network, here are some tools that caught my eye.
The following tools stand out based on several criteria: ability to visualize data, ease of use, and cost. Check these out.
Simply Measured
This is one of my favorite analytics visualization platforms for social media. This tool is meant as an analytics platform for businesses, not consumers. Nevertheless, they combine data visualization for Facebook, Google Analytics, and Twitter.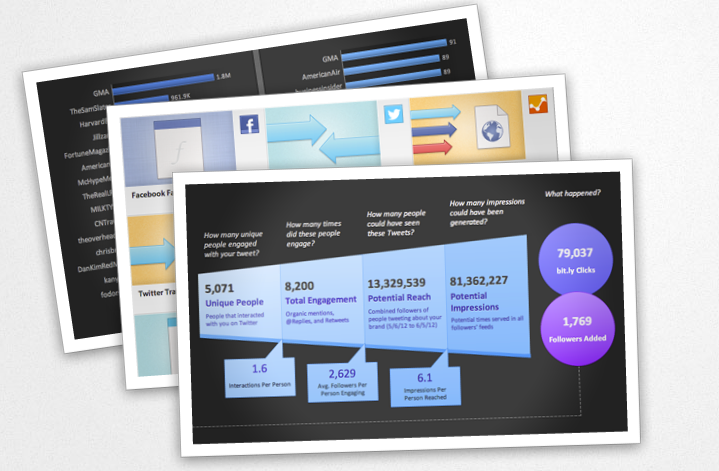 Cost: Be prepared for a monthly fee of a few hundred bucks
MentionMap
MentionMap is a cool network exploring tool. The interactive nature of this tool is very neat, although sometimes awkward to navigate.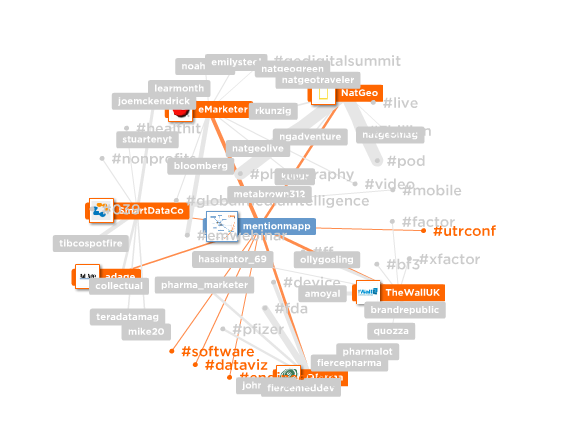 Cost: the beta is FREE
Twitonomy
Twitonomy is a powerful Twitter analytics platform. To show what it captures, here's my profile's data. Best of all, it's FREE.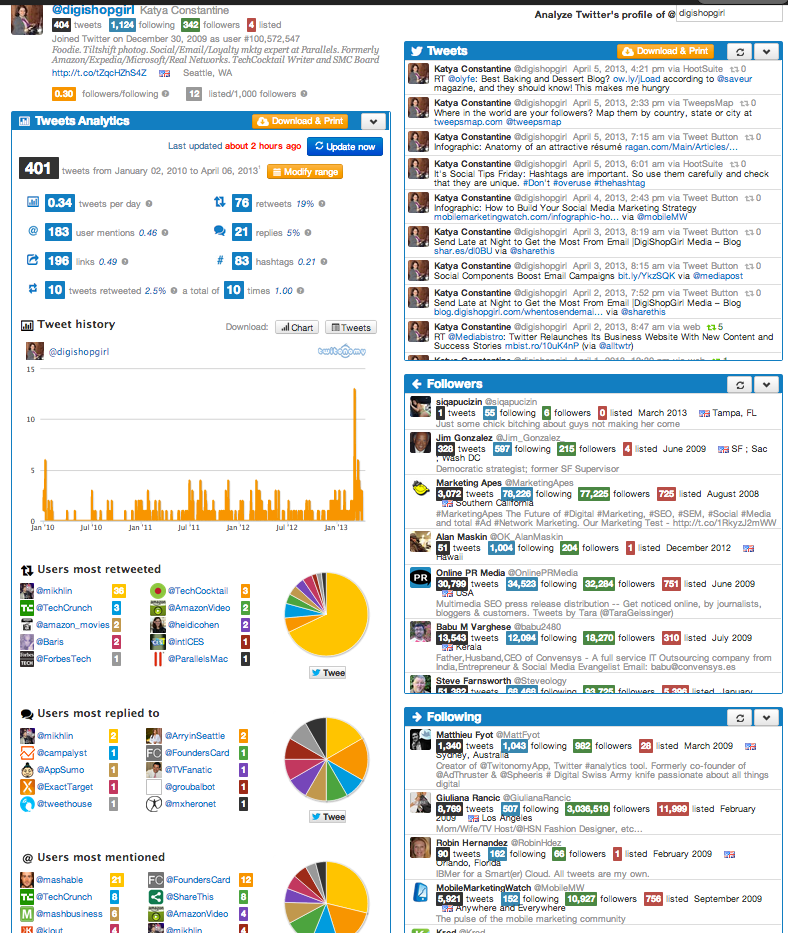 Cost: FREE
Sprout Social
Sprout Social is a social media management tool created to help businesses find new customers & grow their social media presence. It is also a Social CRM for Businesses. You can monitor all your clients' social media profiles. It is affordable and is worth the monthly subscription for many people. It has one of the best social media analytics. It integrates with Google Analytics.
Cost: Starting at $39/mo
SalesForce Marketing Cloud
This platform offers social media monitoring tools, social media engagement software, social CRM, and marketing. This software has many great features for an established business that already has a traditional sales force—hence, made by SalesForce. You can tag a social media advocate for your brand and make that person a contact within SalesForce.
Use this if: your company already has Salesforce. It will integrate social data with the SalesForce CRM.
Cost: Starting at $5,000/mo.