Whether you work for a business or nonprofit, there are ebbs and flows in any organization. Some are seasonal, while others are determined by other factors.
Even though it's a fact that it costs less to
retain customers
than to go after new ones, a new Econsultancy study shows a difference in where organizations
are focusing
versus where they
should be
focused.
Here's the study question: Is your company more focused on acquisition or retention marketing?
Take a look at these acquisition results: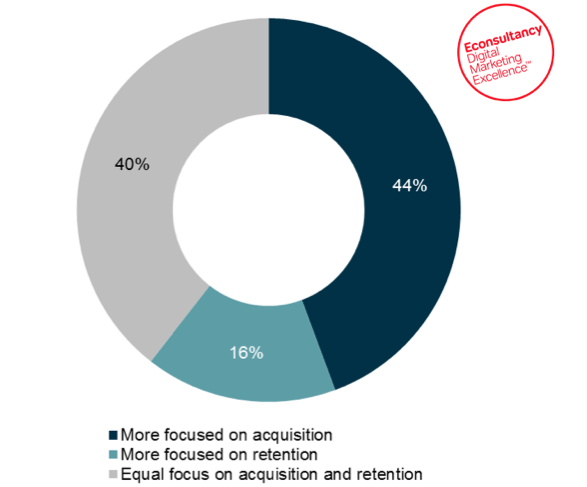 Now, the next question: On which area do you think your organization should be more focused?
And, these retention results: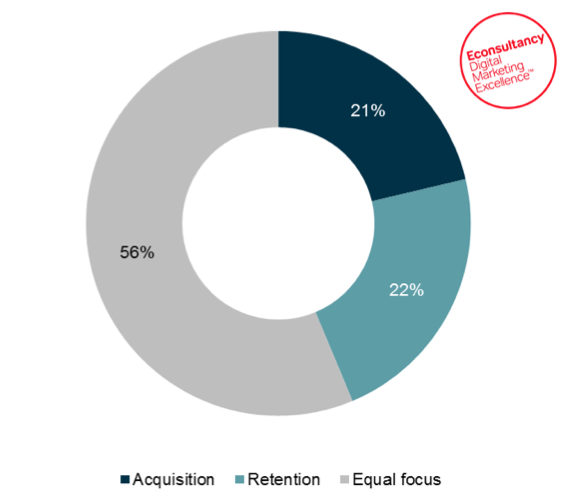 Does this surprise you?
On which does your organization focus more: acquisition or retention marketing, or both equally? Explain why.