Surviving the Imminent Millennial Takeover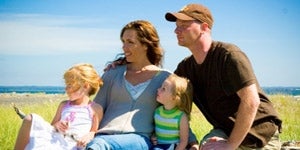 The Millennials are coming! According to BazaarVoice, by 2017 Millennials will have more combined spending power than any other generation; that includes the all-pervasive Baby Boomers who currently define much of the corporate and business world.
While this fact is interesting, it could put a bit of a snag in the longstanding policies of many businesses. Customer service and sales will never be the same once the gauntlet has been passed. Millennials are wary of corporate employees; they've spent their entire lives being inundated with outlandish claims via advertisements, so you can't really blame them. Instead they have a tendency to turn to the internet for reviews, complaining, and shopping.
Being online allows them to do everything they want on their own terms. Even though it may seem odd that they are trusting strangers to review products they may soon purchase, the Millennial generation simply will not trust anyone they know who has corporate interests at heart. While this does not particularly affect local businesses, companies that operate across state lines or are more separated from their consumer base will have to start transitioning to a slightly less personal approach to sales and service.
That doesn't mean firing your entire phone directory; those who hold much of the present purchasing power still like knowing they can talk to someone. Keeping a floor of sales/service experts with a list of clients is still a good idea: you need to be able to maintain a level of trust for people still interested in conducting in-person sales, and customers of all generations will occasionally need to reach an actual human being for help. However, companies looking to retain customers past the transition stage need to begin exploring ways to utilize online services to manage customer relations.
Use social media as a point of contact, not just an advertising tool. You can still disseminate offers and spread news about your business on Twitter or Facebook, but you also have to show you are willing to interact using these mediums. You have to remember that there will always be a level of distrust between an online representation of your company and the Millennial consumer, but social media allows them to still engage with you on their own terms, which can lower barriers.
Monitor your company's reputation online as well. There is not much you can do about a bad review on Yelp, but you can use it to identify and tackle the problems consumers have with your company. Finally, make sure any internet-based sales methods are extremely streamlined and easy to navigate. It is all too easy to exit out of a window if an online sales system is too complicated or annoying.
These changes don't require a complete remodeling of your company, nor will the transition be swift and immediate. Things are going to change gradually, but you should be prepared to change with them. Making these cursory adjustments will really help you to maintain customer relations as your primary consumer base begins to shift.
Published: December 20, 2012
3532 Views