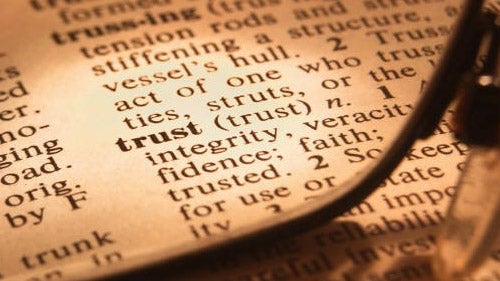 Winning customers is all about building relationships. In business, the customer comes first. And to put the customers first, you have to get to know them, taking the time to not only make a first deal, but to create an ongoing relationship.
So how do you build relationships? Relationships must be built on trust. You want to do business with people you trust, and the people who would do business with you have to trust you, too. Linda Hill, a professor at Harvard Business School, and Kent Lineback, an experienced executive and manager, wrote about how to build trust.
The key to trust, they say, is competency. When you demonstrate your ability and knowledge, it gives customers confidence in you, creating trust. That knowledge might be technical, meaning information about your business and industry; operational, knowledge about how you do what you do; or political knowledge, about how to get things done within your organization.
If you are looking for some ways to demonstrate—and build—your own competency, Ms. Hill and Mr. Lineback have some simple tips for you to follow:
• Talk about the why and how of your decisions.
• Involve others in your managing.
• Ask good questions.
• Don't fake knowledge.
• Don't try to be the expert.
• Be honest about what you do and don't know.
When your customers and potential customers can see that you really know what you're talking about, and that you mean what you say, that will build trust and help establish a strong relationship. That will be the foundation for a lasting, beneficial business relationship, too.
Published: December 18, 2012
5937 Views