Mobile marketing continues to increase in strength and demand. This is partly due to the sizable market and partly because texting is engaging, effective and interactive. These statistics will show you exactly what the SMS market in the United States consists of:
97% of adults, in America alone, use their cell phones at least one time a day, and cell phone users spend 14.1% of their mobile time on texting.
80% of people claim to use texting for their business.
90% of text messages are read in the first 3 minutes.
If you're ready to tap into this massive market with SMS marketing to promote your small business, there are some general guidelines to follow.
Always Do Thorough Market Research on Your Mobile Audience
The first thing you need to do when approaching text message marketing is the market research. You will need this information to apply to your mobile outreach strategy. It will be important to get your customers opt in and reach out to them with personalized messages.
Remember, you should send the SMS with purpose. Keeping that in mind, you will be able to come up with great text messaging ideas for your business. Want to see a few examples? Here are some worthy mobile marketing ideas.
When researching your market, ask questions such as:
Who is my target audience?
What type of mobile devices are they using?
What are the technological capabilities of these devices?
Which methods can I use to coax customers to a specific call to action?
Once these questions are answered, you can move on to the next phase.
Set Measurable and Attainable Goals for SMS Marketing Campaigns
When setting goals, you need to be specific. What exactly do you want, and when do you want it? For example, if your goal is to generate 1,000 new email subscribers via the next SMS campaign, within one month, you need to break this down even further. You will want to generate, specifically, about 34 new subscribers each day throughout the course of one month. This is a satisfactory goal because the success or failure can be measured easily.
If you almost reach your goal on the first day, you have left room for adjustments on the second. If you surpass your daily goal, then you know that the tactics you used to get there were successful, and you can keep doing whatever it is you're doing throughout the duration of the month.
The Planning for an SMS Campaign Should be Done in Advance
Here, you will come up with SMS messaging strategies to help you reach your small business goals. You will state whether you are directing traffic to a social media post, website, product, or new landing page. You will determine how many messages you will be sending, to whom, and how often. If you will be using a bulk SMS service, state it in the plan.
All the specifics should be recorded in the strategy before you ever implement it. Once everything is written down, it is solidified, and specific tasks can be delegated to your team.
Tip: Use a marketing calendar to ensure that your strategy is organized and to keep everyone on task.
Don't Forget to Monitor Your Campaign & Make Adjustments
The final thing you need to know about SMS marketing strategies for small business is that not every tactic you come up with is gold. Sometimes, what seemed like a great idea will turn out to be a flop. By taking the time to watch things happen from the back office, you can keep track of what works and what doesn't.
When something doesn't work, try to find out why, so that you can adjust your plan and make changes. When adaptations are made, brief your team on the changes and proceed. Sometimes, the smallest adjustments to a mobile campaign can make all the difference.
Summary
You now have what you need to lay the groundwork for the next SMS campaign for your business. Do thorough market research; set measurable, attainable goals; plan in advance; and monitor your strategy for success. If you follow all of these steps, you will find yourself reaching all of your goals in no time. So, get out there and start doing the footwork today.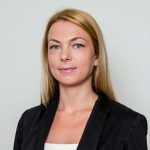 Author: Alexa Lemzy is the customer support specialist and content manager at TextMagic. She loves to write about mobile marketing, customer success and provide advice on how to achieve business goals. Alexa will be glad if you drop her a line on Twitter.