4 Ways to Better Market Your Brand to Millennial Consumers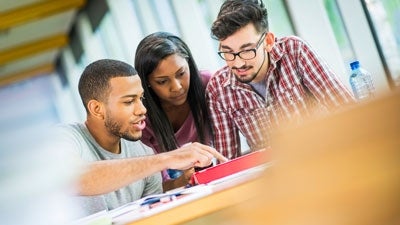 With the Millennial generation representing 25 percent of the population and more than $200 billion in annual buying power in the U.S., companies from every industry are vying for this generation's attention. But with so many brands trying to break through and with Millennials' inboxes and news feeds cluttered with content, how do you rise above the noise and ensure your startup or brand isn't overlooked?
When you're trying to reach this audience, it's not enough to just have a great concept. Even if your company or product fills a need or solves a problem for Millennials, you need to deliver your message in a very clear and authentic way in order to be heard. This generation has grown up in an age of instant gratification, and they're not willing to waste time or money unnecessarily.
I started my company Flashnotes.com while still a senior at Kent State University. As a Millennial myself, I had unique insight into the demands of my peers and a clear understanding of how to effectively communicate my mission. I saw an obvious need among my classmates for high-quality study materials when they found themselves confused by a professor's lecture or falling behind in a course. I used social media and guerrilla marketing to spread the word—literally traveling myself to local college campuses to hand out fliers—and now study materials are sold on Flashnotes.com at over 1,600 colleges and universities across the country.
My generation is always on the hunt for ways to make life efficient and convenient, especially through technology. For those companies that are looking to successfully break through to this demographic, I've shared some additional advice to consider as you think about advertising and marketing tactics for the year ahead.
Offer and deliver relevant and clear value. When delivering your messaging to Millennials, it's vital that you not only show the value of your product or service, but you're very descriptive and clear when explaining how your brand fills a void in their everyday life. The Millennial generation is constantly searching for relevant and quick ways to make life easier—not because they are lazy, but because they value their time. As important as the content of your message is, the actual delivery of the value you promised within your message is equally important.
Provide exclusivity. Millennials don't mind being part of a large consumer base, but they value brands that are willing to listen on an individual level. For us, we pay particular attention to the individuals who provide the highest quality study materials. These students are offered an opportunity to be a part of our "honor society," to enhance their credibility among peers and ultimately increase sales of their notes and study guides. Providing "premier memberships" or other customer loyalty programs allows Millennials to feel like a valued member of the brand, rather than just part of its target market
.
Incorporate and highlight peer reviews. Millennials are often skeptics and do not necessarily trust a new company's word. Before taking the "risk" of purchasing a product or service, this generation wants to hear the opinions of their peers. Reviews provide Millennials the opportunity to know more about what they are purchasing prior to taking that risk themselves. For example, we allow buyers to grade their classmates' study materials through a five-star rating system, as well as an option to leave more detailed comments.
Create authenticity via a social presence. It is no secret that Millennials love social media. Research from social-influence marketing platform Crowdtap indicates that people ages 18 to 36 spend around 17.8 hours a day with different types of media—and 71 percent say they engage in social media every day. Having an authentic voice via social platforms allows us to engage with consumers on a more humanized level. Social media is not only a great platform to share your brand voice, it also provides an outlet where Millennials can come to ask their questions—and receive real-time responses.
Consider these tips when developing your company's forward-looking marketing strategy. Hopefully you'll be able to effectively reach this savvy generation of consumers—whose buying power will only grow with time. I'd love to hear your thoughts and ideas in the comments below.
Author: Mike Matousek is the founder of Boston-based Flashnotes.com, the student-to-student study materials marketplace. He founded the company while a senior at Kent State University in 2010 and later graduated with a degree in Finance and Entrepreneurship. Mike recently closed a Series B round of funding for Flashnotes.com, which empowers smart students to make money from their own study material while helping other students study smarter to get better grades. Mike is passionate about the fact that 46% of today's college students don't graduate and is on a mission to help more students succeed.