Why Aren't Customers Contacting Us?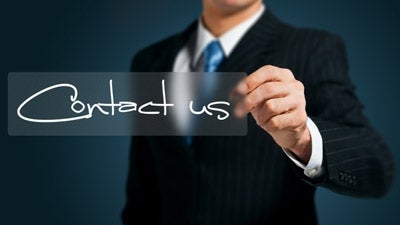 Your website may be your only point of contact from customers or it may be just one way they can reach out to you. However, if it is not
effective
, you may be losing out on sales and new customers.
Most small business owners know the importance of having a great landing page and even other pages on their website that appeals to customers.
But many times the contact page is just an afterthought.
It contains the basic information, but nothing to draw people in and make them take the next step.
Fabulous Contact Page
An example of the latter problem is when you list contact numbers for numerous people in the organization but fail to make it clear on who you should contact for what issues. Or you may even provide some direction but in language that the average person doesn't understand.
A lack of contact information is a source of frustration for many customers. Whether they have a question, concern, or complaint, customers want a way to get in touch with your company.
Some small businesses think that if they make it hard to find the contact page, it will eliminate many unnecessary calls or emails. While this is true, it also prevents customers from reaching you even if they have a relevant need.
Instead, a link to the contact page should be placed in a prominent position on every page. It should be easy to find, easy to follow with clear instructions, and let customers know what to expect.
For instance, it can be helpful to say that if the customer fills out the form, he or she can expect a reply within 24 or 48 hours.
This way, they won't be expecting an answer within a few minutes and become frustrated when they don't hear back until the next day.
Another issue with many contact pages is that they only offer one method of contact.
Sometimes this is an email address while other times it may be a message that you send directly from the site. While email is convenient and easy, there are times when it is not the most effective method of contact.
In addition, some customers prefer talking to a live person on a phone call or through chat. When you offer multiple options for contact, you are appealing to more customers.
While your home page and service pages are important aspects of your website and deserve your attention, your contact page also deserves that same focus.
After all, it is the final point before a customer takes the next step—or in the case of a poorly designed page, decides not to take it.
Author: Joyce Morse is an author who writes on a variety of topics, including website design and marketing your small business.