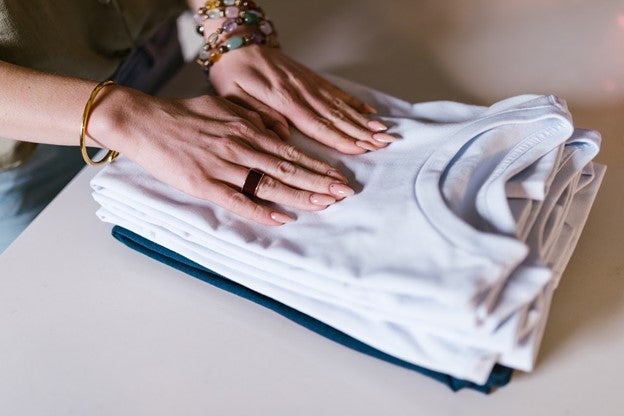 The explosive development of e-commerce is generating a demand among entrepreneurs for new types of business models. These new models differ from those available today in speed, quality of delivery and uninterrupted operation. This is happening even in the face of unforeseen unprecedented crises such as the COVID-19 pandemic.
One of the most well-established and common business models is the AliExpress business model. Many startups do not even hesitate to open a store in a giant aggregator, and even experienced entrepreneurs transfer their business there.
New star in the sky
It seems that AliExpress is out of competition (in many ways it was so until 2020), but with the expansion of opportunities, and along with the demand for a print-on-demand (POD) model, the world leader might have to share its dominance.
Let's look at whether a print-on-demand approach could really take the place of the dropshipping that both retailers and consumers are accustomed to.
POD Framework
The opportunity to create a business from scratch with little or no investment (and sometimes no investment at all) is very attractive to manufacturers and sellers of print-on-demand products.
For sellers, this means:
the absence of warehouses and stress about facts that some goods probably will not be sold, can expire, become damaged, go out of fashion, etc.; 

there is no need to purchase equipment – this will be done by suppliers;

or, conversely, the ability to run a business with a staff of one person, if you already have the equipment;

the opportunity of the processes' automation with a special-designed

print-on-demand service

tool – PODza. 
For manufacturers, this means minimum production costs, always new creative ideas, and a take-payment first-create-later framework, which allows working with a minimum budget for raw materials.
For marketers, there are endless opportunities for brand promotion through user-generated content and social media with high customer and lead engagement.
For customers, there are always customized (often unique) products, fast delivery, and the ability to direct control of the production process and make adjustments.
Dropshipping Framework
The business model of dropshipping is very similar to that of print-on-demand. Here, we will take a look at the key differences that determine the advantages and disadvantages of the framework:
The work is carried out through physical stores and warehouses of goods – there is a high risk that some goods will remain unsold, which entails a loss.

The dropshipping company is responsible for packaging and delivery of goods, the seller is only an intermediary in transactions – this is a big advantage for sellers, because all responsibility for customer satisfaction lies with the manufacturer.

White labels are also a big advantage for sellers as buyers will not distinguish between the intermediary and the manufacturer – they will see the manufacturer's brand on the purchased products. This function is also available in the POD model.

Analytics available only by using common tools, such as

Google Ads

,

Google Trends

and others. In this, the AliExpress model is inferior to print-on-demand stores, because it does not have a specialized tool like PODza.
Comparison 
Well, we have one last question: which of the models is more efficient, profitable and convenient, and will also lead to greater customer satisfaction? Below are the main selection criteria between print-on-demand and AliExpress models that will help you make an informed decision.
Print-on-demand is the new star, and dropshipping is the elder: In the former case, the competition is not yet so high.

Print on Demand does not tolerate dumping: It helps create value and a positive brand reputation, justified by the high speed of delivery and product quality.

Print-on-demand is not limited to one country (Aliexpress is China-affiliated) and therefore your store can provide services locally as well as worldwide. This provides some guarantees in times of crisis. In particular, due to the 2020 pandemic, many consumers have given up shopping from China. With many points, you can be sure that if one stops working, you can rely on the other, which AliExpress could not do.

The print-on-demand model offers only clearly-defined product quality and maintains it throughout the entire life of the enterprise. With dropshipping, there is a high probability that some shipments from stock will be of inferior quality than others.
Conclusion
Both business models have advantages, but some features of the print-on-demand framework discussed in this article indicate that in 2021, it is more reasonable to launch a business in this framework, rather than in dropshipping.
A global trend around the world is the transition from physical to digital, and this factor alone will be enough to understand the prospects for both options.
Of course, if you decide to opt for dropshipping, this does not necessarily mean that you will lose, but you will face tougher competition, stronger (almost invincible!) players, and you will have to put in much more effort in order to gain the trust and loyalty of your potential customers.
The second global trend around the world is the expansion and destruction of borders, so as an entrepreneur you cannot afford to be tied to a particular locality.
Also keep in mind that consumers (especially the younger generations of millennials and zoomers) appreciate brand social positioning on environmental issues. Print on Demand meets this requirement as well – there is no need to cut down forests and kill entire populations of animals to create a collection of products made from natural materials that will never be sold.
Consider all the options available in your area and for your budget, and make the choice that is right for you.