Taking Your Pitch on the Road: 5 Tips for Selling at Trade Shows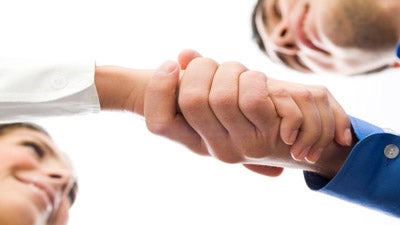 Trade shows can be tough if you don't plan how you're going to land prospects. To deliver your pitch, you must draw attention to your company and
stand out from the competition
.
Get the Scoop on the Venue
Know as much as possible what to expect. Contact the people running the trade show and ask about booth design and amenities (outlets? wifi?). Ask what products are good for promotional freebies and inquire about other marketing ideas. The management wants the show to be a smash and will help you fine-tune your pitch. Pick a high-traffic site for your booth; look for something near the entrance or a bathroom. Make your display as high quality as possible without going overboard. Simple clean display products can be quite helpful.
Let your current and prospective clients, especially those who live or work near the venue, know you will be at the show. You can email them (include coupons or some kind of freebie certificate they can redeem at your booth). Schedule times for meetings with them so they don't have to wait too long to see you. If you have an email list, let people on it know you will be at the trade show if it's a big one. It enhances your credibility to attend such a major event.
Chances are you will bring at least one co-worker or employee. Choose these people carefully; people who don't want to attend the show are less likely to give their all. Talk with that person or group to ensure you are on the same page as far as what your pitch and goal for the show is. Are you there to promote a product? To get more clients? Discuss your overall goals and make sure you and your staff are working toward the same end.
A great way to build awareness is for you to give a speech, be on a panel, host a discussion or somehow get in the show's public eye. Don't sell yourself too hard while doing this but emphasize you're happy to answer questions at your booth afterward.
Show Your Product in Action
You want to
show your product in action
. Possibilities include picture and video displays of your product at work, in-person demonstrations, and giveaways. Allow potential clients to have hands-on time with products.
Knowing about the trade show site in advance will help you get your pitch out to the right people. Make yourself visible and wear clothes or a uniform of sorts that helps you stand out among attendees.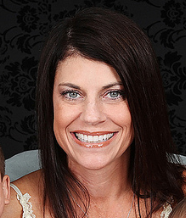 Author: Rianne Hunter is a wife, mother of three wonderful children, and a business author covering all things marketing, finance, and small business. Her experience has taught her that one great portable display sign (if you travel a lot) is available from Wide Format Solutions.
Published: March 31, 2014