Little by little, small businesses are recognizing the convenience of mobile applications. According to a survey by Clutch.Co, more than 50% of small businesses will provide their customers with mobile apps by 2017. The drive to improve customer experience is one of the reasons for this step, but the strongest motivation (55% of voters) is to increase sales.
But what if your business heavily relies on field sales? And how about improving both the experience and productivity of your employees during their face-to-face meetings, negotiations and presentations to customers or other small businesses?
That's where sales force apps can help and make a difference.
Shorter sales cycles
When talking to a customer about, for instance, assembling a dental operating chair or any other complex product, a sales representative will definitely need serious technical assistance. Yet, the more people negotiate, the longer the process.
A Configurator in sales apps can speed up talks by allowing sales representatives to virtually build valid complex product compositions on their own. This smart feature guides a user through a configuration process, notifies about malfunctions or out-of-stock items and offers alternative ones. With a customer's instant feedback, a sales representative can make changes to a configuration on the fly and tailor the specification to all given requirements.
As a result, any deal can be closed in just one meeting, instead of four or six.
Faster training for new employees
A well-developed enterprise sales app is a good mentor for any newcomer to your small business. Containing always up-to-date descriptions, prices and stock availability data of the company's products, the catalogue feature of a sales app supports employees in training with all the necessary information and let them feel composed and natural during their communication with customers.
There's also no need for long introductions to how you manage your documentation. Ready-made survey/contract forms in your sales app already outline the rules you stick to and only require a couple of ticks in boxes to be completed.
Higher customer satisfaction
Small businesses always tend to show a greater care towards their customers. But the latter are getting more and more difficult to please or impress, and their attention is hard to grab with glossy catalogues or neatly designed presentations.
However, engaging with a product in a 3D presentation, having a look at how their product is being assembled in a configurator right in front of their eyes, or putting a touch-screen signature on the electronic contract and getting its copy via e-mail—all this means a fresh and even exciting experience for your customers. They will spend less time on considering your services and more on appreciating your approach. Along with customers' admiration you may as well expect their loyalty and, in the long run, a good credit on the market.
Custom vs. off-the-shelf
Out-of-the-box solutions are like fastidious plants that, despite giving you oxygen, force you to rearrange the room to ensure the right amount of sunlight: Even though these apps can be useful, they won't cave in to what you have but require you to reconsider your business model.
If you value both the oxygen and your existing room arrangement, you should go for custom sales apps development. Tailored exactly to your company's infrastructure, a custom sales app will fit into your competitive business model without making you take risks and transform it. What's more, it's you who chooses the lists of functions in this case.
Functionality and Costs
When creating the very first sales app for your small business, you shouldn't go to great lengths to make it feature-packed. We advise you to start with the functionality your sales force needs most and expand the app later on.
It also makes sense to implement simpler features first since they cost less. To develop a survey/contract-forms application, for instance, you will need to invest around $15,000, while 3D presentations or a configurator may cost you $50,000+. Investing more money in more complex features will seem reasonable and natural once you see the positive effects of the cheaper and simpler ones.
Conclusion
By choosing to integrate custom mobile sales apps in the workflow of your small business, you're on the way to speeding up your sales cycles and employee training, as well as to improving your customers' satisfaction.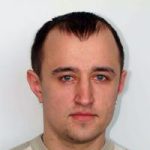 Author: Andrei Khomushka is Head of Android Development Department at ScienceSoft. Andrei has over 10 years of experience in programming and designing mobile and web-based solutions. His track record as a project manager includes mobile development for Viber, a VoIP app with 600 mln users worldwide, and Bellator, America's leading Mixed Martial Arts organization, as well as delivering of the award-winning banking solution for a European bank.