How to Increase After-Holiday Sales: Fill the Gap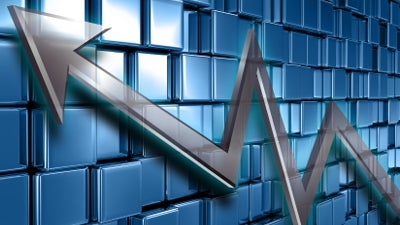 Chances are your holiday deadline is either past or fast approaching!
During the pre-holiday season customers are buying gifts for everyone on their lists, sales are good and you're making money.

What happens when the holiday buying is over and sales come to an almost screeching halt?
In the direct sales industry. post holiday sales are notoriously low. There seems to be an empty sales window between December 17th and January 8th or so.
Don't Assume Post Holiday Sales Are Impossible!
Don't assume that just because the holiday deadlines have past that the sales are over too. (That is prejudging.)

Think about all the January specials that brick and mortar stores use. Everyone rushes to the mall to take advantage of the after holiday sales incentives!
5 Tips To Increase After Holiday Sales
How do you re-engage home business customers & keep them buying after the holidays?

The key to keep your sales from nose-diving after the holidays is to take action around the middle of December—now.
Start implementing strategies now and you will increase customer loyalty and trust and will encourage your customers to respond to your offers and promotions as they represent real value and savings.
Create your strategic plan for generating cash flow for that empty sales window.
Tell your hostesses that a special bonus is added to all catalog shows that close between Christmas and January 8th.

It could be something simple like an extra gift from you for achieving a certain level.
If you market these holiday catalog shows at all your shows in late November and early December you will have a dozen or so each year creating cash flow during that blank calendar time.
A surprise visit to some of your best hosts with a holiday gift and a couple of catalogs could generate just enough sales to balance your check book!
2 – Make Customer Care Calls
Have you ever been impressed with a company that calls you after a purchase just to ask how you are enjoying your product?

Customer service calls that focus on customer service are extremely effective in generating sales, bookings and possibly recruit leads.
One of the best times to conduct customer service calls is between Christmas and January 8th.
3 – Hold a Thank You Party
Customer appreciation parties are a gift that you give to your clients, and a great time to hold them is during that post holiday time that you would like to generate some sales to carry you over.
When you throw a great customer appreciation party and make a plan to gently give them the opportunity to shop, you will create cash flow.
4 – Hold An Online Mystery Hostess Party
Hold a Facebook party or an online party with a mystery hostess between Christmas and the first week in January.

A mystery show is one in which the host benefit package is given away in a prize drawing for all buying guests. Make it clear that the benefits are to be used in addition to their original purchase.
Most direct sales companies have multiple benefits and or the ability to have 2 host's to a show so with some thought you can most likely have 2 winners.
5 – Act Like a Store! Have a Great After Holiday Sale!
Hopefully you have a newsletter service and provide valuable tips to your clients already. Create a post holiday newsletter for your valued customers with some great tips and ideas on what to do during the post holiday blues.
Offer a terrific post holiday sales incentive and hype it up.
After Holiday Sales Happen When You Give And Say Thank You
As you can see the key to increased sales just after the holiday deadline is past is to be proactive and GIVE back to your valued customers.
Say thank you and give gifts and you will create a consistent cash flow over the holidays.
Incorporate some of these ideas into this year's strategy and make a plan to do so every year!
Published: December 19, 2013
1885 Views