Top 5 Secrets to Winning Customer Loyalty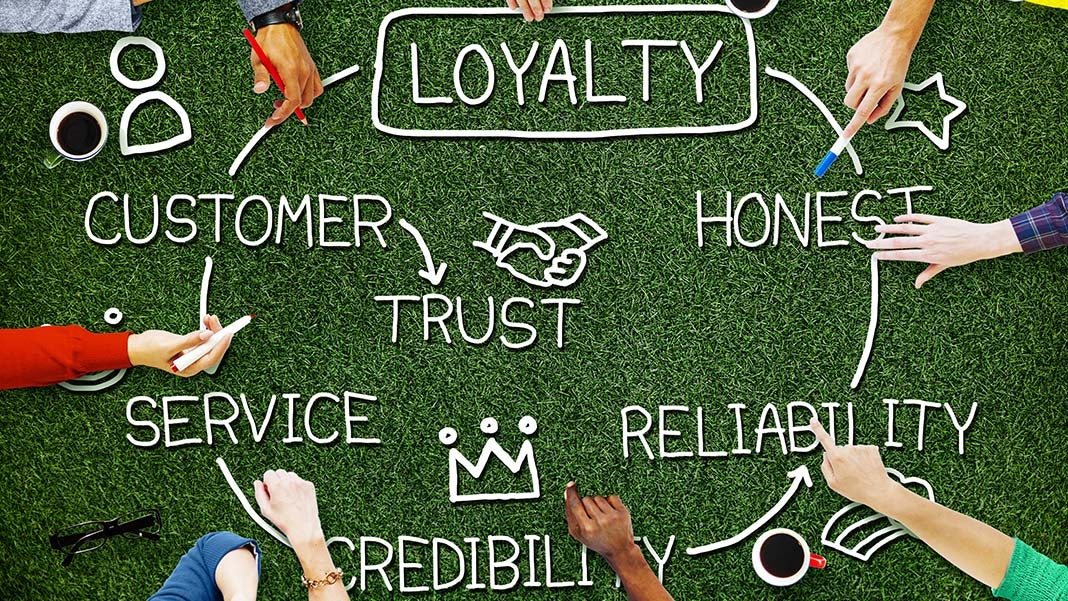 For a business to be successful, particularly small and mid-sized enterprises, there has to be a streak of happy and loyal customers. Simply put, having a steady and satisfied customer base is the key to consistent sales and growth for any business.
Happy and satisfied customers are the ones that bring in repeat business. But unfortunately, many businesses tend to overlook the importance of retaining a loyal customer base in the pursuit of acquiring new ones.
Here are five secrets to winning and maintaining customer loyalty:
Communicate, Communicate and Communicate
Be it a newsletter, email, flier, a holiday greeting or a reminder card, it is beneficial to have an efficient system to reach out to all your existing customers. A CRM software is a perfect resource here, since it helps streamline and store all crucial customer information such as email addresses, contact numbers, date of birth, gender, buying history/behavior, etc. Most important, the system gives out communication reminders and alerts so that your sales reps do not miss out on important client meetings or follow-up. Further, having a social CRM solution takes your business a step ahead and helps you track what your customers say about your business/brand on social network platforms.
Related Article: What CRM Can Mean for Small Business
Offer Best-in-Class Customer Service
Best-in-class customer service calls for going that extra mile. Nothing is more rewarding for a business than receiving positive customer responses and feedback. Treating your customers well and making them feel valued is a company's gateway to retaining happy customers and fetching repeat business.
Pay heed to customer grievances and concerns. Ensure a seamless channel to facilitate quick communication between you and your customers. A robust CRM for sales would serve as the perfect tool for optimum customer engagement and communication. Always maintain an optimistic attitude toward customers in all your communications, as you are putting your brand's reputation on the line.
Reward Your Customers
Customer incentives or rewards are key drivers for repeat business. Regular shopper points, discounts, coupons, rebates, gifts, greeting/thank you cards, etc. are proven to be excellent enticers that work well to fetch repeat orders. Nothing is more pleasing than a discount for customers and you can use this incentive trick to scoop in maximum repeat orders from your existing customers. Here, it is advisable to ensure that the reward program is appropriate for your customers, i.e. your target audience.
Remember, a reward or incentive program can come in very handy during a sluggish or plummeting sales phase.
Build Brand Reputation
A company's reputation relies greatly on the reliability of its services and/or products. Thus, the more dependable your offerings are, the stronger your brand reputation will be.
Nurture a reliable business, communicate transparently, live up to your promises and assurances and listen to your customer's concerns.
Distinct Approach for Each Customer
Understand that every customer has a distinct set of requirements and needs. Thus, have an individual and personalized approach to each of your customers. This is an excellent way to show how much you care and value your association with your business.
Customers love a personalized approach and most important, providing an individual approach to every customer sows the seeds for a strong and long-lasting relationship between your business and customers.
As we are dealing with an intelligent population, being customer-oriented has become the success mantra for businesses all around. A CRM software program offers critical customer information such as purchase behavior, history, preferences, etc., helping sales reps and mangers do accurate forecasting as well as design their marketing campaigns accordingly.
Author: Rashmi Singh writes for Sage Software Solutions, who provide business management software like Accounting, CRM and HCM software. It helps SMEs manage their business and customers. You can find more about them on Twitter and LinkedIn.
Published: October 12, 2015