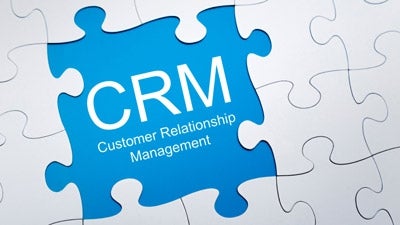 Many small businesses operate as if customer relationship management (CRM) simply means staying on good terms with your customers. Maybe a nice dinner or drinks occasionally. Clearly since you're reading this article, you know better than that.
Recently, I explored the
topic of CRM for small business on my Gamma Notes blog
. I identified some advantages and disadvantages of the process and made a few recommendations based on my experiences. The truth is, CRM for small business is a big topic. So, here are a few additional insights.
Different Strokes for Different Folks
Businesses are different. Customers are different. Therefore, it stands to reason that
CRM needs will be different
among small businesses. As a result, customization capabilities are front and center when choosing an affordable CRM platform.
Sure, it would be nice if we all had unlimited resources to have a team custom code on top of a widely adopted, reliable platform. This would provide the ultimate in a tailored CRM solution. The fact is, by nature, small businesses usually don't have that luxury.
This is one reason why I've recommended Zoho. It has a good mix of robust features and capabilities along with an attractive month-to-month pricing model. Just add some time—and brains—to customize.
I also recommend a cloud-based solution largely out of previous experience with an on-premises CRM software.
Like it or not, the cloud is here to stay. People often criticize cloud solutions based on
concerns with data security and stability
. However, those concerns don't just evaporate by installing software on your own hardware. Arguably, those concerns should in fact be alleviated by outsourcing management of the installation and deployment.
Regardless, for small business, avoiding the countless pains of making CRM systems talk with email and the computers (not to mention mobile devices) of teleworking employees should be enough to justify going with the cloud.
CRM for Small Business is About Process Too
Just having a CRM software doesn't solve all of your problems of course. One of the big advantages for small business is that thinking about CRM forces a business to optimize processes and automate common tasks. In addition to centralizing customer data, streamlining processes will ease pressure on resources.
You probably already handle certain types of customers in specific ways. Methods of outreach may differ. Or, the steps to close sales may follow different yet defined paths. Even if you don't think your organization has begun exploring the whole CRM topic, in reality, you probably have. What's largely missing is probably automation and improved efficiency.
. . . But Don't Forget the R in CRM
Automation and efficiency don't necessarily mean that customer engagement suffers. In fact, in can be quite the opposite. Freeing resources can help improve time spent with your customers. Improved access to centralized data can make your exchanges more meaningful.
And whether you run an interior design business, a software company, a nonprofit, or an art gallery, more meaningful time with clients is a good thing.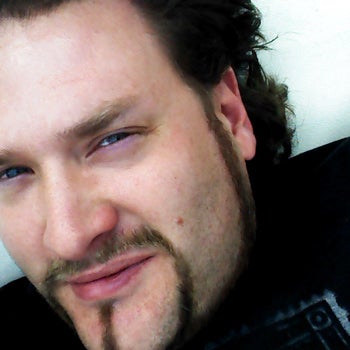 Author: With fifteen years of active, hands on startup and marketing experience, Matthew White enjoys helping solve business and marketing problems as a founder of Gamelan. He is also CEO and President of Whitepoint, a social mapping and smart tour technology provider. Follow him on Twitter @gamelanllc
Published: April 11, 2014
2750 Views