Make the Lost Week a Busy Week: Kick-Start Success for 2014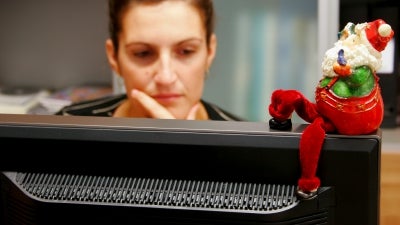 It's known as the "lost week"—the week in between Christmas and New Years. Unless you're in retail, chances are your business is almost dead during that week, so it's tempting to take the week off. Think again! Smart business owners are use this quiet time to get a jump start on the New Year, and you can too. Here are some ideas you can put to work in your business.
Reach Out and Touch Someone. Because this is quiet time of the year, it's a good time to connect with existing customers as well as potential customers. Pick up the phone and see if you can schedule a coffee or lunch meeting. Most people will have more time to meet and won't be as rushed. It's is an excellent way to enhance your business relationships.
Tie up Loose Ends. Get out your "to-do" list and go to work on all those little projects you never have time to tackle. Don't carry them over to the New Year. Mark them off your list and start with a clean slate so you can focus on new initiatives.
Develop New Plans. Speaking of new initiatives, now is a good time to think about what new strategies you want to employ in 2014. What worked well for you this past year? What didn't work? What do you think you can do better? Spending time planning now gives you a jump-start in the New Year.


Do Your Spring Cleaning. You don't have to wait to the spring to do your heavy cleaning. Start the year off with a clean, uncluttered office. Get rid of old files and unnecessary paperwork. Return any borrowed items. And don't forget about cleaning out your computer too.


Read and Learn. During this down week, take time to read a great business book or take an online seminar to learn a new skill. Experiment with social media or learn how to manage an online marketing campaign. This is the time to enhance your knowledge base and get your creative juices flowing.


Start Tax Preparation. Review your bookkeeping system and make sure everything is up to date. Start organizing your files in anticipation of tax season. If you get organized now, the process will be much easier come tax time.
The challenges of running a small business are complex and time-consuming. It's rare you have time to stop and think about the direction your business is going. So instead of letting this quiet week slip by, make the most of it. Here's to a prosperous and successful New Year.
Published: December 23, 2013
1758 Views