An oft-neglected part of running a startup involves the products unique to your brand. What can you do to make sure your intellectual property stays yours?
When we think of Silicon Valley, we call to mind success stories like Microsoft and Facebook. We think of smart young entrepreneurs, business hopefuls looking to make their mark on the world with an incredible new idea or innovative new technology. The story that all too often remains untold is of the startups and individuals that didn't quite manage to hack it.
"We like to think of Silicon Valley as a happy place," writes Vocativ's Eric Markowitz. "A tract of beautiful NorCal paradise known for innovative ideas and high-tech companies. Principled, Stanford-educated venture capitalists. But there's a darker side to the Valley. A place of jealousy and backstabbing friends."
Related Article: How You Can Fight Intellectual Property Theft and Protect Your Profits
It's not just unscrupulous business partners you need to worry about, either. There are always going to be people looking to gain something for nothing: intellectually dishonest crooks ready and willing to pounce on and profit from someone else's idea. The good news is that you're not likely to come across people like this terribly often.
But that doesn't mean you shouldn't take measures to protect yourself.
Understand Your Rights
The first, most important step is to understand your legal rights as a business owner. If you're going to take the protection of your business products seriously, it falls to you to educate yourself on the ins and outs of trademarks, copyrights, patents, and trade secrets. You don't need to be a total expert on all of these things, mind you—that's what lawyers are for.
You just need a working knowledge of everything, enough that you know when you're in the clear to take legal action. Also, look into getting a patent or a copyright. It'll make defending yourself that much easier if someone tries to claim your idea as their own.
Be Careful Who You Work With
Practice due diligence. Just as you wouldn't hire an employee with a history of stealing from their employer, you shouldn't do business with a partner or contractor with a sketchy reputation. If you work only with trusted, reputable individuals and organizations, then your chances of having something stolen from you are much, much lower.
"Before you begin working with anyone new, be it an individual or organization, do some research online," advises Stephen Key of Entrepreneur. "Do they have a good track record? Can you find any complaints about their business practices? Try to get a sense of what they're all about."
Keep an Eye on Your Investors
Let's be clear here. Investors aren't likely to steal your ideas, and neither are developers, designers, or writers. According to EchoSign CoFounder and CEO Jason M. Lemkin, that's not what you need to worry about, anyway.
"Venture capitalists can't steal ideas, and you probably aren't the first with the idea anyway," he writes in a thread on Quora. "However, what they can do and in fact often do—no matter what they say—is forward what you give them in PDF or other soft copy to a competitor. In fact, almost all of them will if they end up investing in the competition."
"Don't worry about your idea being stolen by a venture capitalist," he continues, "but make sure you're okay with any collateral materials being forwarded; and if you aren't, use some form of protection."
Use Contracts
Last but certainly not least, if you're going to bring in outside help or work with a competitor, make sure you've got a contract for them to sign—an agreement that prevents them from using or misusing your intellectual property in the future. It might even be a good idea to put together a document of that sort for your fellow co-founders, in the event that your business is a joint venture.
There are, after all, plenty of stories where the relationship between two founders turns sour.
According to Key, there are three types of contract you should consider using (but only with the oversight of an attorney):
Non-Disclosure Agreements concern the disclosure of sensitive, confidential information. The signee agrees not to share any details of your organization's IP with any third party.
Non-Compete Agreements prevent the signee from starting a business that would either compete with or threaten yours within an established area.
Work-For-Hire Agreements establish the signee as a third party who has been hired to help fine-tune a product – they'll have no rights to whatever they work on.
Closing Thoughts
Not every idea in the business world is an original one; plenty are stolen from startups and entrepreneurs who didn't do enough to protect themselves. That's why you want to do everything in your power to protect yours. Follow what I've advised here, and you'll be one step closer to ensuring that your brainchild remains yours.
And, of course, talk to an attorney. At the end of the day, that's the most important part of the process.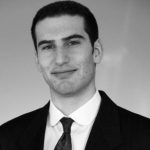 Author: Steven Buchwald is startup lawyer and founding partner of Buchwald & Associates in New York, focusing on representing tech startups. Steven frequently counsels emerging growth companies on business formation, equity distribution, startup financing and intellectual property law matters.