If there's one thing that absolutely will not stop, it's the inexorable march of technology and innovation. Unfortunately, too many small business owners either don't understand or are plain ignorant of this fact. According to the first ever CNBC/SurveyMonkey Small Business Survey, only about 36 percent of respondents use a business website to communicate news to customers and potential customers, while a full 45 percent of respondents claimed not to have a business website at all.
This is an alarmingly high figure, considering that 79 percent of Americans and 87 percent of consumers in the U.K. shop online, leading to worldwide ecommerce sales projections of approximately $23 trillion in 2017. Small businesses which aren't up to date with their digital strategies, lack online real estate in the form of a website, and rely solely word of mouth and analogue strategies to communicate with customers are underutilizing the power of technology, and missing out on significant opportunities — and a piece of that $23 trillion pie.
According to digital marketing expert Antara Dutta, the sheer amount of small businesses that are neglecting their "digital duties" can be chalked up to simple technophobia.
"People are just afraid of technology and don't realize how simple or easy it could be," she said in an article with CNBC. "There are people who don't wake up, and then they lose their business as a result. Having a website is like having a business card… there is no business that shouldn't have a website."
Technophobia Affecting Consumers and Large Businesses As Well
Technophobia isn't just affecting small businesses. HSBC surveyed over 12,000 respondents from across Canada, China, France, Germany, Hong Kong, India, Mexico, Singapore, the UAE, the UK, and US in a report titled Trust in Technology. The Financial Tech industry seems to be affected most by consumer technophobia, with global identity management firm Find Biometrics pointing out interesting contradictions in the report:
"While 87 percent said that the bank's protection of their personal data is as important as its protection of their money, only 21 percent reported using fingerprint recognition instead of a password, despite its advantages over always prevalent weak passwords. And while 14 percent said they would trust a "humanoid robot" to perform heart surgery, only seven percent said they would trust any kind of robot or AI assistant to open a bank account."
It's obvious that technology is complex, changing, and intimidates consumers and business professionals alike—fortunately, the report also found potential solutions to the problem of technophobia. HSCB notes that when a very simple explanation of how voice recognition works was presented to respondents, "trust in biometrics" rose from 45% to 51%. Education, it seems, is key to technological adoption for consumers.
Education to Fight Technophobia in Small Businesses
It's not necessarily that small business owners are "afraid of" or that they "hate" technology — it's simply that most of them aren't educated on what technology can and will do for them. Beyond exposing that almost half of small businesses don't even have a website, the CNBC/SurveyMonkey report also showed that word of mouth is still the number one source of marketing growth, and part of that is because small business owners think a website is too expensive to build and maintain, among other reasons. However, here are a few things that small business owners need to realize about business technology:
If small business owners actually educate themselves on the benefits technology, it's much less likely that they would even consider moving with business-as-usual without a website—and possibly even without future stake in other business technologies.
In this day and age, technophobia is no longer a legitimate reason for small businesses not to have a website and not to embrace business technology. Education on technology has proven to reverse the public's opinion on technophobia, and there's no reason it wouldn't work for small business owners as well. The future of business is technology. Entrepreneurs with enough acumen to recognize that are bound to profit bi even if their businesses are small.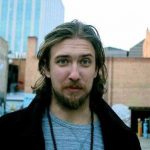 Author: Andy Heikkila is a business owner, writer, and musician hailing from the lush Pacific NW. He enjoys running, drinking, and hanging out with his friends when he's not working. Feel free to drop him a message on Twitter @AndyO_TheHammer.