Interview Questions to Avoid and a Safe Job Offer Letter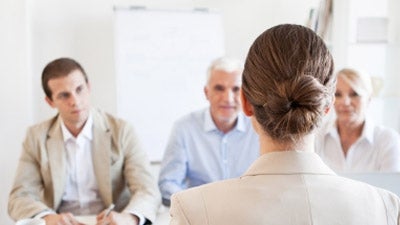 There have been plenty of articles and advice columns written about the
questions you should ask
during an interview
. But what about the questions you
shouldn't
ask?
It's a critical subject—especially considering certain questions are actually illegal. Some of these problematic questions seem harmless to the untrained eye, so it's important to review them, and keep them in mind throughout the interviewing process. We will also review job offer letters, which can help an employer avoid risky verbal agreements.
The Illegal Interview Questions
Asking about disabilities
: This one can cause issues if the job requires certain physical abilities. It's actually best handled when
placing the job advertisement
. As long as you mention the physical tasks required in the job description, you are then allowed to ask if the candidate is capable of doing the tasks mentioned. However, you can't ask this question of one candidate, and not another, so make sure this question is on the list for everyone.
Asking about age, gender or marital status: Another one that's all too easy to slip up on. If they introduce themselves as Mrs., or mention their wife and kids, that's great. However, you should always take the smart route and avoid asking any follow-up questions.
Questions regarding religious or political beliefs: It's a good idea to avoid discussion of these topics with all but your closest friends. However, during a job interview, it's absolutely imperative to steer clear. Even such seemingly bland questions as, "Will you be needing to take any special holidays off?" are off-limits.
Asking about credit history or past bankruptcies: Again, not something anyone really wants to discuss, and a major no-no in the interview room. If your firm conducts pre-employment background checks (including credit checks), then this information will need to be mentioned in the job offer letter, as we'll cover below.
Questions about race, nationality or ethnicity: These should be fairly easy to avoid, but remember that even asking about things such as ancestors (or meanings of names) is off-limits. Again, if candidates volunteer this information, that is fine. But avoid asking any further questions about it, even if you're just doing it to make conversation.
Job Offer Letters: What They Should Contain?
Once you've decided on a candidate, you'll want to make sure you have a well-crafted job offer letter to ensure everyone involved is on the same page. Business education company
Fit Small Business
suggests that a basic job offer letter include the expected start date, the wages due to the employee (along with any probationary period stipulations), the name of the position being offered, and the benefits package included with the offer.
If there are any
pre-employment screenings
or legal forms which must be signed, these should also be mentioned in the letter. Such things include the aforementioned background and/or credit checks, pre-employment drug screenings, and standard forms such as non-compete, confidentiality, and non-solicitation agreements. This should ensure that there are no surprises to the chosen candidate, while also preventing any legal issues if the hiring process cannot proceed (perhaps the candidate fails to pass one or more pre-employment screenings).
Published: January 9, 2014
2418 Views