Health Insurance Should Be Your Small Business Policy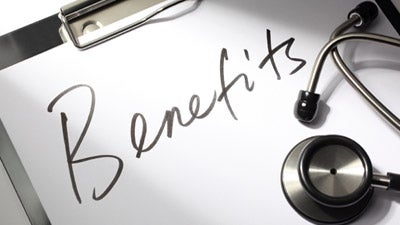 Health insurance may not be the most important consideration for jobseekers, but it will have a greater effect on their job decisions because of the implementation of Obamacare. Obamacare's individual mandate requires all Americans who do not have employer-sponsored health insurance or public health insurance to obtain a private health insurance plan.
With the cost of health insurance on the rise, more and more jobseekers are making it a priority to land jobs that come with health benefits. As a small business owner, you need to offer an attractive health insurance plan in order to recruit and retain the best talent.
Benefits of Offering Good Employee Health Benefits
Attract Top Talent
As the job market continues to become more competitive, many businesses are trying to offer better employee benefits to attract top talent, and you need to do the same in order to maintain your competitive edge. Providing good health benefits is one way to make your company a more attractive option for jobseekers, because it can significantly reduce their health insurance costs, giving them more disposable income to spend. By offering competitive salaries and health benefits, you will be able to hire capable employees who can contribute significantly to your company's overall performance.
Retain Talent
Hiring competent employees is only half the battle won. You also have to make sure that they will stay with your company for a long time in order to get maximum value from them. Since Obamacare went into effect at the beginning of this year, it has become more important for Americans to have employer-sponsored health insurance.
Many employees may consider working for other companies if their current employers do not offer good health benefits. As the following article shows,
choosing a health insurance plan
that provides adequate protection for your employees and their family members can increase their tendency to stay longer with your company.
Increase Productivity
When your employees have the assurance that they and their family members will be able to get proper medical care in the event of illnesses or injuries, they will have the peace of mind to focus better on their work. This can result in a higher level of productivity. By offering them a competitive health insurance plan, you will also show them that you have their best interests in mind, which can cause them to become more satisfied, motivated and loyal.
How to Choose the Right Health Insurance Plan
Before you purchase a health insurance plan for your employees, you should have a good understanding of their health care needs. Find out how often they need medical care and whether or not they require preventive checkups, prescriptions, emergency coverage and maternity benefits. By doing so, you can avoid buying unnecessary coverage for your employees and keep the cost of the health plan low. To get the best deal on employee health insurance, you should compare offers from several insurance companies instead of buying from the first one you come across.
Small businesses that provide adequate health benefits for their employees generally have greater success in hiring and retaining top talent. You will see a significant improvement in the quality of your workforce if you have a good employee health insurance plan.
Author: John McMalcolm is a freelance writer who writes on a wide range of subjects, from social media marketing to small business finances.
Published: December 1, 2014