Navigating the pathways of an ethical career can feel more like being in a maze than following a map. But it doesn't have to be that way, says Jozef J Opdeweegh, international CEO and author of Fair Value: Reflections on Good Business.
By being true to our values (and clear about those of the organizations we work with) we can a steer course that accommodates both principles and progress, enhancing the meaning and purpose of our work and lives. "Business ethics is big and imprecise subject," says Opdeweegh, "but in relation to our career paths it largely boils down to one key question- 'Am I comfortable with the values and practices of my company and do they align with those I want to live by.' Every business and person will have a subtly different take on ethics and good practice; what's important is that our work is compatible with those values that are most crucial to us, avoiding the dissonance of pursuing goals we don't believe in."
The good news is that it doesn't take a degree in philosophy to know when we are comfortable or not. Of course, some pragmatism and flexibility can be helpful—those who are too rigid, or perhaps too impatient, will limit their choices and sometimes miss an opportunity to drive change for the good. But there are some simple steps we can take to ensure we working for companies with standards that are aligned to the values we hold most dear.
Know yourself 
Start by looking at yourself. What are the values and principles that are most important to you? Are there industries or practices you simply can't reconcile with your beliefs? How important is it that you personally make a difference? What are compromises that you are prepared to make? None of us lead perfect lives and to expect companies to be otherwise would be unrealistic. Being honest with ourselves about the standards that we hold and those we expect of others is the foundation of a 'practical ethic' that can guide career decisions which are not always clear cut.
Find your space 
For some it will be important to work at the forefront of change or to the highest ethical standards; for others, making a difference locally or perhaps in more targeted ways will be enough. Perhaps there are industries you won't consider, or alternatively those in a process of a change that inspires you to get involved. Is simply 'doing no evil' sufficient for your workplace, or do you need more in the way of positive purpose? Complex economies involve millions of businesses, interacting in an almost infinite network of transactions and relationships.
By definition, not all can be at the leading edge of ethics or change for the good. And actually, that's okay, for we need people and organizations to keep the gears turning too. Finding your space, means identifying a sector and role that we're comfortable with, combining our best intentions with what's practical and progressive in a less than perfect world.
Take one step at a time 
Our careers take time to develop, most often with unexpected turns along the way. Following an ethical pathway is as much about the steps we take as reaching a final destination. Setting small but sustainable goals for your role and your organization can be both satisfying and productive. So too can be widening your perspective: perhaps there are changes to the supply chain that can make a difference, or gradual improvements to environmental standards, fair trade initiatives, recycling, or community involvement? We don't have to change the world overnight to make a difference. In fact, most change for the good is gradual rather than transformational, involving incremental improvement and adjustments to our collective sense of what's right and wrong. As individuals we can all play our part, and across our careers that contribution adds up.
Hold true to your values 
The most vital component of an ethical career is holding true to the values we believe in. The standards we expect of ourselves and each other will vary by individual and organization, and sometimes circumstance or timing can play a part too. But, deep down, we all of us know when we feel unduly compromised or uncomfortable.
There's no denying that living our values can be tough at times. Speaking out when staying silent might be better politics or championing long-term good rather than short-term gain: these situations can often bring us into conflict with others. At their most extreme they can result in parting of ways. But the bigger reward, in our sense of purpose and self-esteem is great too, as is the respect we acquire from others.
In conclusion, Opdeweegh says it's important to remember our careers are 'marathons not sprints'. To perform to our best requires a long-term commitment with some inevitable ups and downs, setbacks, and successes. And in the race of life, it's the taking part and feeling good about doing so, that matters the most.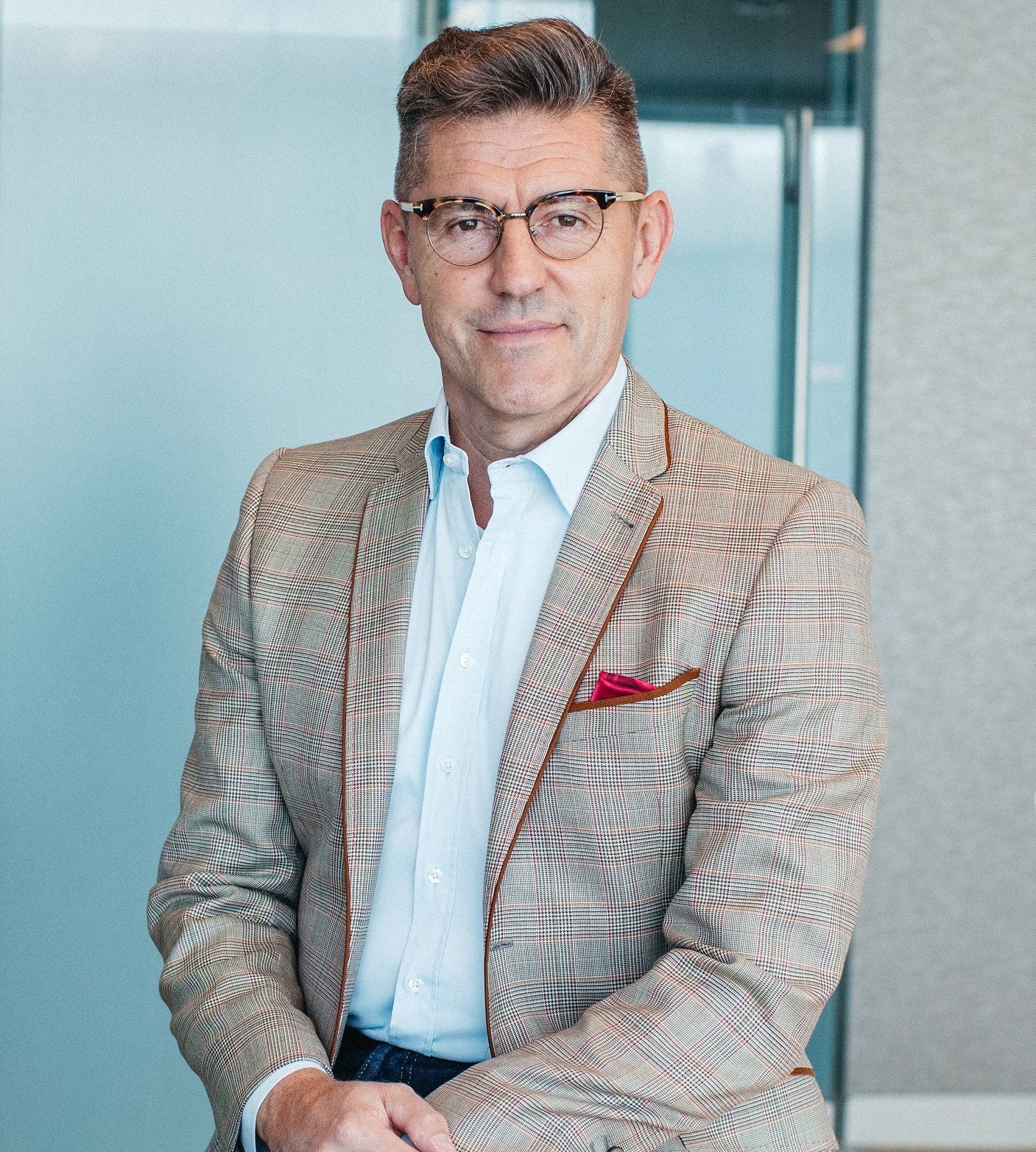 About: Jozef Opdeweegh an international C-suite executive, with experience that spans the Atlantic and an outlook to match. Drawing on over twenty years of experience in developing companies in North America, the UK, and mainland Europe, he's an author and thought leader on the critical relationship between the values we live by and the values we create. Throughout a lifetime of service, he's lived a leadership philosophy that's based on core values of respect, trust, and opportunity for all. Follow him on LinkedIn and Twitter.