Remote work is getting more popular each day as it could help employees lessen their efforts in braving the commute, allowing them to save time and money. However, some companies would still prefer having a physical office; thus, the birth of a hybrid work setting.
A hybrid work setting is a combination of work from home and a traditional office arrangement. Depending on your company, you may need to work at your office once a week, and the remaining days would be a work-from-home setup. However, that might mean fewer engagements as staff will not see each other every day. Nevertheless, below are some ways small businesses can engage employees in a hybrid setup.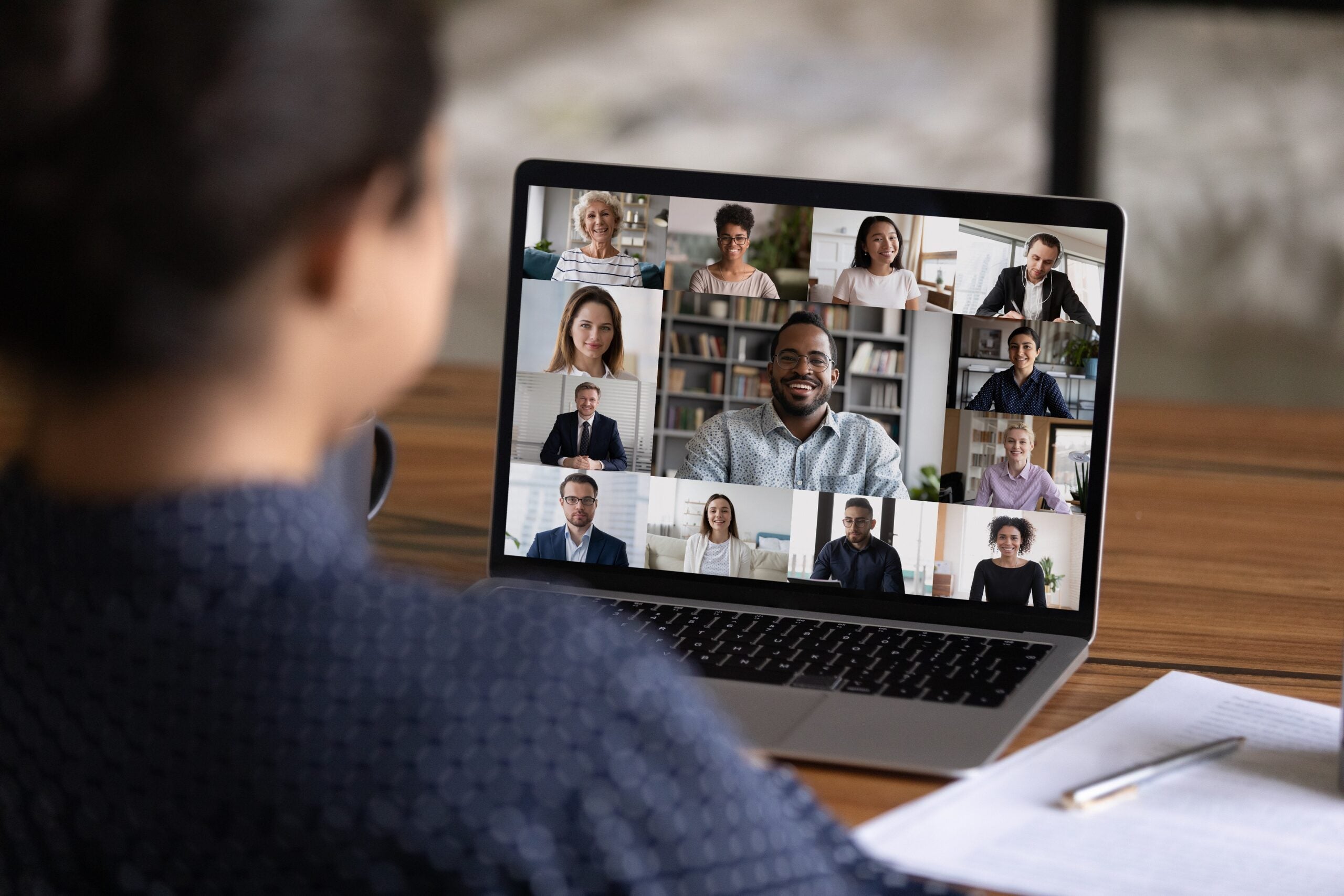 Make Time For Company Events
Even if most of your days consist of working from home, it would be great if you could still hold company events that you can use to celebrate the milestones and achievements of your small business. While you cannot force everyone to attend the office to witness your ceremony, doing it online could help encourage more participants to partake in your event. All they have to do is log in to your video conferencing website, and they should be able to see everything.   
As you host virtual events for work, hiring a company that will host the event for you could be helpful. They can provide a more engaging atmosphere and let everyone from your department have fun through their creative programs and skills. You can find plenty of companies that offer digital hosting services, allowing you to enjoy your events worry-free. While they might cost you some, they could benefit your company and employees more.   
Keep Communicating
One of the first things you should do once you implement a remote setup is to communicate with your teams constantly. Since you're all working remotely, you may have no idea what everyone is doing. You cannot see their computers and know what's running through their minds. To engage and collaborate better, you can encourage open communication at all times.   
For this, you can utilize software wherein everyone can communicate in real-time. Preferably, it should be able to handle chats, calls, and video calls to cater to all of your communication needs. Moreover, you should create various group chats for different workstreams and keep yourself in the loop to know what's going on all the time. You can consider catching up with your teammates every day in group chats for better communication.   
Always Turn On Your Cameras
During your meetings, you might notice that not everyone is comfortable turning on their cameras and microphones as they may be in their jammies or have a noisy background. While it might be harmless, turning on their cameras could help to promote better employee engagement, benefiting your company.   
If your employees turn off their cameras, you would have no idea what they're doing. They could be completing other tasks, not focusing on your discussion. With cameras turned on, you can encourage proper eye contact and allow everyone to listen attentively and raise their concerns during the meeting.   
Establish A Professional Meeting Experience
As you work in an office setup, you can always feel the meeting experience once you head off to a meeting room and present your slides to everyone. You can allow everyone to keep quiet and listen to your presentation attentively. However, instilling the same meeting experience might be difficult with a work-from-home set-up.   
To establish a professional meeting experience while on a hybrid setup, you can consider preparing a slide for everyone to see. You can share your screen with your attendees, and they should be able to see your presentation. This way, you can allow them to feel the meeting experience and keep their attention on their screens all the time.   
Consider Flexible Working Hours
Unless you need to work on a specific time frame, you may want to consider implementing flexible working hours for your employees working from home. This way, they don't have to drag themselves in front of their computers to work during the day. Doing so can also increase productivity as they are not pressured to do their tasks early. Just ensure that they work for the day, no matter what time they start.   
Flexible working hours allow everyone to be comfortable inside their home. It also provides work-life balance, making them love their job. To ensure productivity, you can track their ins and outs and ensure that they can provide enough work hours during the day. You can use an online tracker or allow your employees to build one on their own.   
Use The Right Tools
Apart from using the right software for effective communication, you should also use the right tools that can help you to track everyone's productivity and collaboration. This way, you can keep track of everything happening and see if a hybrid setup is most effective for your company.   
Ideally, use a tool that allows everyone to have their own accounts and list everything they have to do during the day. You can keep track of their to-do list and see if they're accomplishing them well. Moreover, you should also provide long-term goals that they need to follow so that you can achieve a successful hybrid setup.   
Allow Your Employees To Relax
Even if all your employees are working from home, you shouldn't assume that everyone's available for work anytime you want to. With a hybrid setup, you should respect your employees' off-hours and avoid giving them work unless necessary. This way, you can prevent them from being burnt out and allow your employees to love their work.  
Additionally, allow your employees to relax and have fun. Ideally, they should only be working for eight hours a day and try to avoid overtime unless needed. If the workload gets heavier, you can consider hiring an additional team member instead.   
The Verdict
Adjusting to the office-based and work-from-home setup can be challenging at first. But with the right software, tools, and work values, you can allow your hybrid setup to be a success. Just ensure that you keep in touch with everyone and encourage your employees to engage and collaborate with the company through fun events, goal settings, and a good work environment.    
Author: Vlad Smith is a digital marketer and entrepreneur. He conducts webinars and writes articles on business-related topics to share his knowledge and expertise with aspiring startups. Vlad loves water activities such as swimming and scuba diving.