You've just started a new business and you're in the process of establishing your name in the industry. Maybe you have considered plenty of marketing tactics and you've equipped yourself to handle customers at different touch points. With the popularity of digital marketing and social media, you might be concentrating most of your efforts on those aspects. But have you thought about your telephone service and marketing?
Even if you're marketing online, you will still get plenty of people calling in to ask a question about your services or products. So how can you make the most of those calls? You have paid for that ring to happen and you need to turn it into something valuable. This is where on-hold marketing messages come into the picture. Take a look at all the ways in which your new business could benefit from on-hold marketing messages:
Create brand awareness and make an impression
Many of your callers may have heard about your business through an ad or by word-of-mouth. But the first real interaction they'll have with you is when they call you up to enquire about your products or services. This is your chance at making a good impression and helping people learn more about your business.
So when they do call you up, you can use on-hold marketing messages as a virtual front door to your business. If you have to put them on hold or if you can't attend to their calls right away, make sure you have a customized branded messaging to help them learn more about your business. This also makes an impression on the caller because you're showing them that you're capable of handling their calls so you will be capable of fulfilling their needs.
Prevent callers from hanging up
Have you ever had to call a business and end up being put on hold? If you have, can you remember how many times you have had to hang up because you thought you got disconnected? When a business doesn't have an on-hold marketing message there's only going to be silence on their end when they put their callers on hold. So naturally, these callers are going to hang up after a few seconds because they thought they got disconnected.
But when you have an on-hold marketing message telling customers to hold the line because you're getting back to them, there's a huge chance they will stay on the line for several minutes. It will reduce their stress and frustration because they know that you did not hang up on them. This will improve their experience with your business and keep them from hanging up, which means you're retaining callers and preventing loss of investments.
Make more sales
People call you up to find out something about your product or service. This means these callers are quality leads and you can take the opportunity to market more items to them. You may not know what else these callers might be in need of. They might even be looking for something that you sell too but they won't think to ask you about it unless they know they can buy it from you.
Your on-hold marketing message can be the perfect opportunity to inform them about all the product they can buy from you or services they can avail from you. When these callers dial your number, they're already introducing themselves as potential buyers so make the most of your resources to turn more calls into sales.
A professional on-hold message engages potential customers and you can use the opportunity to introduce them to a complementing product or a new item in stock. This type of message can also remind existing customers about what you sell and may encourage them to enquire about it.
Establish a professional image with on-hold marketing messages
So you see that there are plenty of reasons why you should consider using on-hold marketing messages in your telephone service. Most of all, it helps you establish a professional image, which is difficult when you're a startup. You're only just starting out and you want people to take you seriously. But when they give you a call, you're putting them on hold with silence.
Now imagine you're the caller and consider whether this will impress you. Won't you rather be placed on hold with a customized on-hold message that assures you that you're still connected? It may have never occurred to you before but you now understand that although on-hold marketing messages are sometimes overlooked, they can be one of the biggest assets for a new business.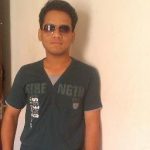 Author: Nitish Sharma is an Inbound Consultant at On Hold Marketing, an on hold messaging company. He has great passion for writing about small business, music and audio marketing.  He loves travelling and exploring new things in life. You can find him on Twitter and Facebook.