A small and growing business needs leads. Generating them can be done with a number of different strategies, but if someone reaches your website and waits too long for it to load, they'll turn around and leave. The worst part? They won't come back. You get one chance to make that killer first impression.
Today we'll look at why speed is the silent website killer, and how you can increase your website speed to bring in leads and create conversions.
Why Speed is So Important for Your Website
A study in 2009 by Forrester Research discovered that users expect websites to load in two seconds or less. At three seconds, they abandon the site completely. In 2014, Amazon.com found that one extra second of loading costed them $1.6 billion dollars total.
One second can make or break your online business. Not only will a slow site lose money, but it will fall down in the search rankings. Google not only uses page speed as a ranking factor, but they also discovered that a half second difference in their search result loading times resulted in 20% less traffic!
Less exposure, less leads, and far less conversions are the top reasons why your website's loading speed should matter to you. The ideal loading time should be between 1.5 and 3 seconds, but the faster the better.
So what's causing your website to run slowly? Here are some of the big factors:
Large image files
Poor hosting
No browser caching
Poor coding structure
Putting Your Website Speed into Overdrive (Infographic)
So you've written a great headline that brings people into the site. So why is your bounce rate so high? It's because your website isn't loading fast enough. Check out our infographic below to see how you can tweak your website for maximum performance.

Let us know how these tips helped you win leads and conversions in the comments below!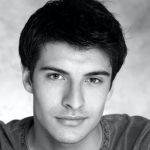 Author: Matt Banner is the author of onblastblog.com, a website focusing on helping beginners learn how to start, grow and profit from a blog. You can follow Matt on twitter @blastyourblog.