The age of mobile is significantly affecting modern consumer behavior.
In this day and age, mobile devices are reigning supreme. Everywhere you go, you see people are glued to their mobile phones or tablets. According to The Statistics Portal, there are 4.88 billion mobile phone users in 2015 and it is projected to reach more than 5 billion by 2016.
This digital phenomenon has not only impacted online browsing but also significantly influenced the way modern consumers shop.
Related Article: Top 3 Holiday Shipping Tips for eCommerce Retailers
Here's how the mobile age is affecting consumer behavior:
Consumers expect to get what they want fast.
Mobile users are used to getting what they want at a touch of their fingertips. Gone are the days when you have to visit the mall or the nearest boutique to purchase something. With a mobile phone in hand, you can conveniently buy things anytime, anywhere (as long as there's internet connection).
People are getting lazier.
In connection to the point above, consumers nowadays can get quite lazy because they can easily access products. This person for example.

The younger generation is stepping into the mobile shopping scene.
Unlike the past where the majority of shoppers were adults, almost 40% of mobile shoppers today are between the ages of 16 and 24. This age group obviously has frequent access to their smartphones and/or other mobile devices.
Mobile consumers discover new brands through social media.
Back in the day, consumers only found products through television or print. At present, people come across a wide array of products online. Most mobile consumers are also social media savvy. With the popularity of social media, many shoppers discover new products through different social channels. For this reason, mobile shoppers are more inclined towards brands that are highly visible online, one that has a strong social media presence.
Today's shoppers are more eager to make genuine connections with brands.
With mobile internet access, modern shoppers have the opportunity to connect and establish relationships with brands they can personally relate to. Having built such a strong connection with their brand of choice makes customers loyal.
Modern consumers can make random purchases.
In the past, shoppers took time to research a product before they decide to buy. But nowadays, given instant access to various products or brands, shoppers can make random buying decisions. Some may instantly buy an item because they see it on social media or it's highly recommended by others.
People buy things because of "social pressure."
While some shoppers buy products for personal reasons, some feel "pressured" to buy things simply because it's popular or trendy & many "cool" people have it, or the product is Instagram-able. People these days just want to feel "hip" and be part of the "in crowd."
Capitalizing on consumers' closeness to their mobile devices
Modern consumer behavior has an impact on businesses in one way or another. So how can businesses capitalize on consumers in this mobile age?
Invest on a mobile-friendly site. Having a conventional website is not enough – make sure your site is mobile-optimized.
Create a strong social media presence. Brands that are utilizing social media are more appealing to customers.
Reach out to customers. This will make them feel important and valued.
Keep customers satisfied. Keeping customers satisfied is the best way to earn their loyalty.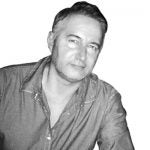 Author: Dale Rennie is a technology entrepreneur, inventor, and businessman, Dale is the CEO and co-founder of Super Hero Services. With his long history and extensive background in the technology and digital marketing space, he has created many firsts in digital software and marketing solutions. Follow him at https://twitter.com/dalerennie.