Christmas—it's the most wonderful time of the year. Well, for most people…
For small businesses however, as much as Christmas is magical and wonderful, it can also be a pretty stressful time, particularly for ecommerce retailers who have the obstacle of holiday shipping issues to overcome.
As most ecommerce businesses know, providing a smooth running shipping service is all about managing expectation and preparing yourself and your customers for any potential problems. This is especially important during the Christmas period, when a higher volume of shipments can lead to a nightmarish array of unexpected problems, such as longer delivery times, specific international holiday regulations and even delays.
During this peak time, organization is absolutely key. So to help you streamline your holiday shipping service and overcome any potential Christmas inspired issue, we've created a list of top festive period shipping tips.
1. Don't Get Overwhelmed!
For those who haven't been in business for more than a year, and don't have last December's inventory to look back on, it can be hard to expect and pin down an idea of order volume and frequency.
However there are a few things you can do to prepare yourself and gauge numbers. Firstly, take a look at the busiest periods you have experienced thus far and aim to provide for similar or higher orders. Also, evaluate whether or not your business is likely to be impacted by increased buying during the holiday period. For example; if you sell a product that can be purchased as a gift, then the answer will likely be yes.
Related Article: 5 Things Successful Companies Do to Retain Customers
It's also important to pay attention to online search behavior and web traffic for your product or service. If you use online tools such as Google Trends, you will be able to see if there is any significant peak in customers searching for the keywords that bring people to your website. If this is the case, prepare for a noticeable increase in sales.
2. Don't Leave Customers in the Dark!
Cut off dates and delivery times are hugely important to customers when doing online shopping. No one want to purchase a Christmas gift online, only to discover that it can't be delivered until mid-January.
For that reason, if your cut off dates and delivery times aren't particularly clear, it will make users more likely to bounce off your website and into the online arms of a competitor or another company who can give them that assurance.
To prevent this from happening, make your cut off dates and delivery times extremely clear. Put an alert message on your website during the booking process or create a web page or a blog post which thoroughly details them. Post the dates on your social media channels or even send out an email newsletter to customers informing them.
This can also be a great marketing tool, particularly in terms of retention. For instance, an email to previous customers may remind them to repurchase.
3. Don't Forget About Profit!
Black Friday and Cyber Monday have become a big deal and you probably noticed this year, more businesses than ever getting in on the action and making great offers.
As online buying increases significantly during the holiday period, there's so much competition among companies to snare customer and most will do so by offering attractive discounts and deals.
One of the most common is free shipping. And while this might be hugely beneficial in terms of acquiring new customers, you must ensure that your discounted offer does not negatively impact your profit margins.
Shipping is a significant expense among small businesses, so if you do want to provide free delivery for customers, ensure that your offer is still profitable. In addition, consider methods of upselling, such as offering gift wrapping or including a personalized message for a small fee.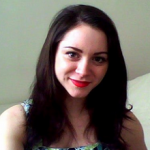 Author: Lana Richardson is a journalist and content marketing specialist. She is blog editor at NIParcels.com and IrishParcels.ie.