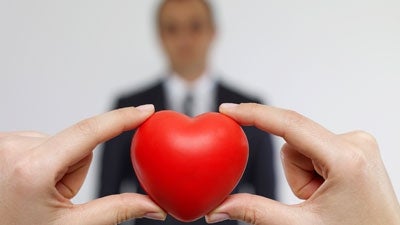 If you are running a business, you are certainly not alone. There are roughly
28 million people
just like you across the country, doing everything in their power to provide their customers with the very best products and services in their respective industries. It takes a lot of hard work to run a business, but it also takes a lot of heart. Loving what you do and why you do it is key to your own financial and your business's success. Here are five reasons why you need to absolutely love the business you're running.
Loving what you do motivates you to keep learning about how to more efficiently meet your customers' needs, how to manage and run your business, and how to continually compete in your industry. And if it's one thing you've learned through the years, learning is key to being able to adapt to market or industry changes, or even the varied needs your clientele might have. Failing to adapt is one of the leading causes of business failure. Loving the business you're running will help you stay motivated to invest the time and energy to learn and adapt as the years roll on.
When you love the business you're running, money takes a backseat. In essence, your business becomes something much bigger than a regular paycheck, or even financial security, it becomes a part of who you are. Once money is no longer an issue, you'll find yourself working harder than you ever have to grow your business and provide excellent services and products.
Mike Brcic is the founder and Chief Happiness Officer at
Sacred Rides
, a mountain bike tour operator based in Canada. He started the company 19 years ago in the Rocky Mountain town of Fernie, British Columbia as a way to turn his passion for mountain biking and the outdoors into a livelihood. "In the early days I was working 100-hour weeks," says Mike. "I was guiding, cooking, driving, building my website, answering calls, bookkeeping… you name it. But I woke up with a big grin on my face every morning, and it never seemed like work because I loved every minute of it, and still do."
You Will Stick With It When the Going Gets Tough
No doubt you have had difficult days while running your business, and there's likely to be many ahead. Loving the business you're running, however, will help you stick with the job and give it everything you've got despite the crazy, busy, and yes, very difficult days. Loving the business you run will make the tough days seem like a minor distraction on your business's path to success and greatness.
According to
Business Insider
, 80% of people report being distracted at work. When you love the business you're running (or working at for that matter), you end up developing a greater sense of purpose and focus. As you become more focused on your work, you'll find that you have an easier time staying on task. Subsequently, your efficiency and productivity will increase and you'll soon start accomplishing things you didn't even think were possible.
The Grass Won't Ever Be Greener
Its human nature to think that "the grass is greener" on the other side. "Oh, if I just ran this business…" or "If I just worked with different people" can become a business owner's or executives daily mantra. However, if you love the business you're running, you won't have to worry if the grass is greener, because it won't be. You'll be perfectly happy and fulfilled right where you are. What's more, considering that on average you will likely spend about
90,000 hours
—or roughly 18.5% of your lifetime—working, you will make every minute count. When you love the business you're running, you will enjoy your time at work.
Let's face it: in order for your business to be half as successful as you want it to be, you need to love what you're doing. Passion speaks louder than any other business model. From maintaining focus to the notion that money takes the back seat, these five tips will help your business become the best possible.
Author: Kevin McFadyen has been involved in the marketing industry for the past 5 years. When he's not working, you can find him out losing in golf or rock climbing with friends.
Published: February 11, 2015