It makes sense that Ariel Kaye moved to LA from The City That Never Sleeps to launch her direct-to-consumer bedding line Parachute. After a decade embedded in the New York City ad world, Kaye decamped to Venice Beach, a healthy move that went hand-in-hand with the brand's core ethos: sleep well, live well. At Parachute, it's about getting that sleep in high-quality sheets that won't leave you tossing and turning at night in anticipation of the credit card bill. It's luxury for less–the democracy of a good night's rest.
The company started selling their wares exclusively online in 2014. By cutting out the unnecessary fat that tends to come with traditional retail, Kaye was able to tap into the kind of luxury fabrication and production that is usually reserved for brands that deal in $1,000 sheet sets. Parachute's sets, by comparison, start at around $89 dollars; a Parachute duvet clocks in at just $129. Their products–bedding as well as their recently launched bath–are made with 100-percent long-staple (read: luxurious feel that gets more comfortable with every wash) Egyptian and Turkish cotton that is then produced in family-owned factories in Europe (read: people who know what they're doing). And at Parachute, consciousness is just as important as comfort–that means no harmful bleaches or dyes that aren't great for you or the environment.
The word "holistic" comes to mind when considering Parachute, each piece part of a larger whole. The company is a marriage of Kaye's past career in advertising and her lifelong interest in interiors. The product is an uncompromising blend of quality and affordability. With the launch of their first brick-and-mortar store, Parachute will take holisticity one step further, helping communicate a brand lifestyle and offering customers a chance to interact with the product. Sleep is just as important as what you do in your waking hours, and vice versa. Each supports the other.
Here, we talk to Kaye about her positive experience with a startup accelerator, how her environment informs the brand, and the position that was toughest to give up once the company expanded.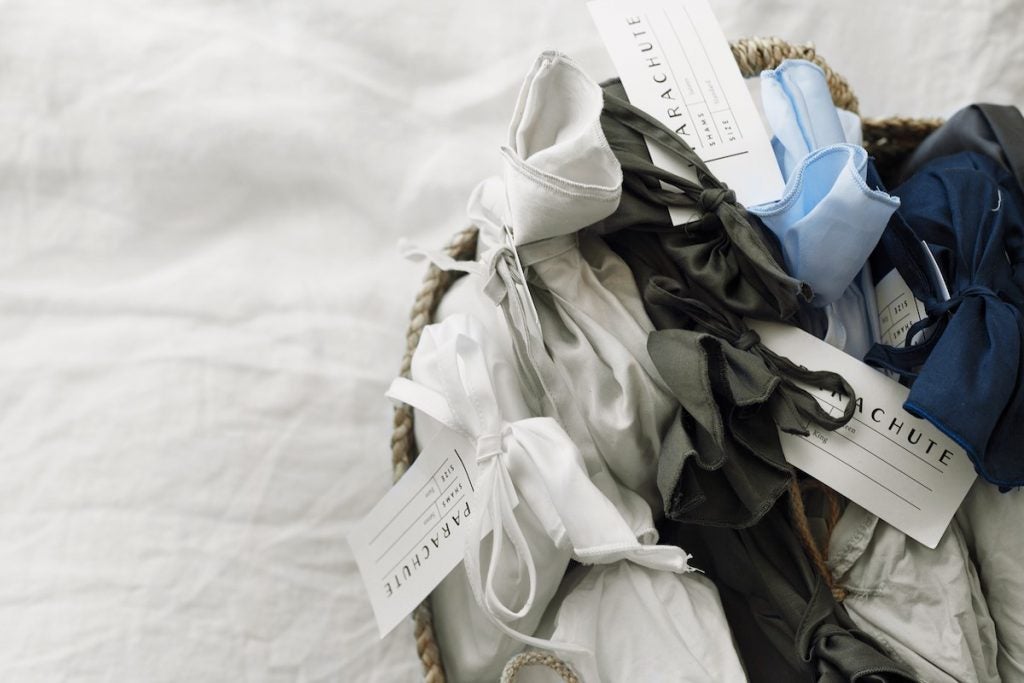 BOND STREET: What prompted your foray into the bedding space?
ARIEL KAYE: I was in New York for ten years, and I was working in advertising for a lot of that. My background is more in brand-building. I always loved the consumer front: What motivates consumers, what inspires them. That meant doing research in really understanding how to connect with customers from a brand perspective, how to add value.
But I've always been obsessed with home. There was a period of time when I was in grad school that I started a home interiors blog. That became a real passion of mine. In doing that, I realized that there were a lot of problems with the industry and room for improvement. I got to the point where I was tired of the ad agency world; I wanted the next thing I did to be more physical. Home was something I was really passionate about.
I started thinking about a home brand I could potentially join and couldn't find one that I felt excited about. This was at the end of 2012, so a lot of direct-to-consumer startups were gaining momentum—like Warby Parker and Everlane. I felt very inspired by what they were doing and felt that there were a lot of similarities in the home category, especially in terms of factory monopolies. I saw an opportunity.
BOND STREET: Did you always know you would go direct-to-consumer?
ARIEL KAYE: Yes. For me, there was a real value proposition with direct-to-consumer as far as quality. I knew we wanted to build this product line that was of the most premium quality. When you looked at the market, premium products sold at retail stores are so expensive: $800 to $1000 for a sheet set or a bedding set. I understood that going direct-to-consumer, not only could you reach more people, but you could also create real value by offering products that were much more accessibly priced. That was a real draw for me.
BOND STREET: Did your ad agency experience inform the way you work approach your own brand in terms of product and imagery?
ARIEL KAYE: There were two big things that I knew I wanted to do from the beginning. One was to deliver this premium quality product that was the best on the market for the best possible price, and the other was to tell stories that connect with people. One of the aha moments I had when I was working on the category was realizing that there really isn't any brand loyalty [in bedding]. The people I asked could give me advice as to where to buy these products, but they couldn't tell me the brand of the product itself.
I knew that connecting to people and building trust would be the key to success. Bedding is a commodity product at its core—you need these items to sleep at night. The product assortment can sometimes be frustrating, and people don't really know how things are made or what to look for in terms of quality. That in itself made me realize how much of an opportunity there was to educate the consumer.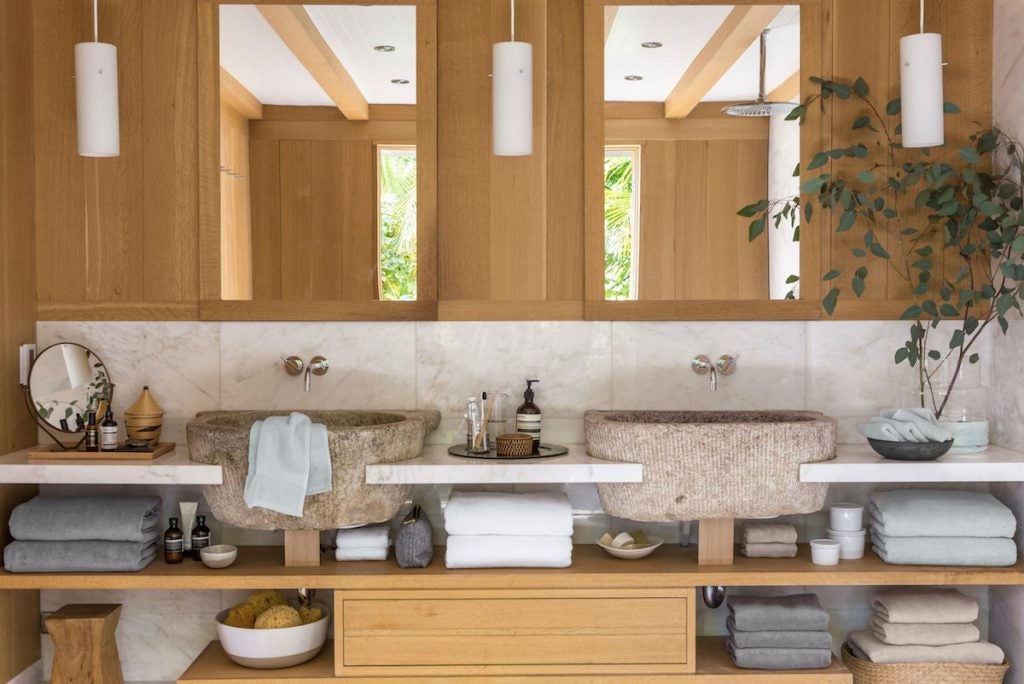 BOND STREET: You joined the LA startup accelerator Launchpad when you started the business. How had you heard of it?
ARIEL KAYE: I was a sole founder, which meant I was doing everything by myself. I quit my job in February 2013 and moved back to LA. Because I had been living in New York for ten years, a lot of the people I knew in the startup community were in New York. I knew Launchpad would immerse me in what was going on in LA. I also needed capital in order to buy product and sell product. An accelerator was a great fit for me.
Ecommerce is one of those catch-22 businesses where investors need to have proof of concept and need to know you have customers, but in order to get customers you need to sell product, and in order to sell product you need to have money. I started looking at accelerators as a way to connect to entrepreneurs, get funding, and build my network within the community. It was great being able to go work every day and be surrounded by people facing similar problems—even if they weren't in the same category. Everyone's trying to get customers, everyone's trying to get the word out. There are parallel supply issues no matter what business you're in. It was a super helpful place to go and to grow and to learn, and it connected me with people who would be my investors in my first seed round.
BOND STREET: Do you think you could have launched in New York in the same way? Or do you think Los Angeles was specific to the success of the brand?
ARIEL KAYE: I grew up in LA. I was definitely in a place where I was ready to move back home. There are a lot of highs and lows that come with being an entrepreneur, especially in the early stages of starting a company. I knew it was important for me to be outside year-round. It was partly a matter of weather and comfort, being able to step outside and take a walk on the beach when I was feeling like I needed inspiration.
The brand itself is very inspired by LA and the Venice Beach community, where we're based. Our aesthetic is very neutral and laidback in the same way the community is here. I definitely take cues from my surroundings, which inspires the brand and the product itself. I think Venice, especially, has a great blend of people who really care about wellness and have a great design aesthetic. The brand is very much reflective of that.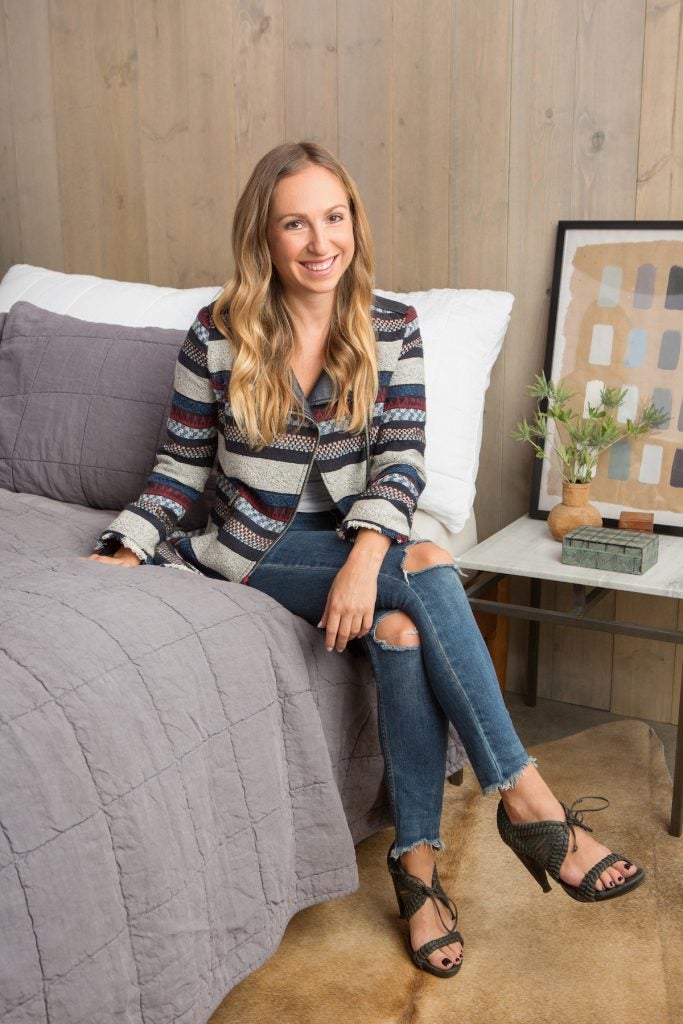 BOND STREET: Bedding is such a personal, tactile thing. What are the hurdles in selling a product that people generally want to touch before using?
ARIEL KAYE: People ask me that all the time. When you take a step back and think about the actual experience you have in stores, it's terrible. You're buying products that are packaged in plastic, zippered boxes; you're really not getting a sense of what they feel like in the store in the way you might think.
For us, imagery is huge. We try to bring products to life visually and tell stories through our images and descriptions. Where things come from is so important to us, too. People trust the brand because our products are made in places like Italy or Portugal—places where fabrics are the best. That has been helpful in getting people over the hurdle of not seeing it in-store. We also offer free shipping and returns, as well as a 60-night trial on bedding; there's really no risk when purchasing.
To be honest, we've gotten great press. We work with great people who've helped get the world out to their own communities. That's certainly been a big part of how we've gained exposure and grown.
BOND STREET: I'm sure launching a business on your own is a very daunting prospect. Was there ever a moment when you thought you wanted to take on a partner?
ARIEL KAYE: I definitely thought about that early on. It's really challenging to run a company on your own, and I know a lot of people who have started businesses with multiple partners. To be honest, there's challenges there, too. For me, recognizing where my strengths are and where my weaknesses are has been really important. I don't pretend that I know everything by any means, and I think that's helped me get the right support I needed when I needed it by building a team around me that's really strong and can take ownership of the business in ways I couldn't.
But the grass is always greener. When you talk to people with co-founders or multiple founders, there are challenges that come. You have to have a clear division of roles and responsibilities—and that can get challenging too. Certainly having a great network of other founders who I can talk to and get advice from has allowed me to feel more confident and get through some of those inevitable hard moments.
BOND STREET: How important are focus groups to the development of product?
ARIEL KAYE: We definitely try to do testing from a physical product standpoint, and also on our site. We consider our site a product in itself, so we're always doing usability testing there. For us, listening to our customers is so important. We've made a lot of product decisions based on what our customers want and what they're looking for. That also gives us a huge competitive advantage in a category where the companies that are in business have been in business for a long time and are really disconnected for what today's modern shopper wants. By listening and connecting and being flexible, we're able to provide the best product, the best service, and a purchase experience that's superior to what you'd otherwise get.
BOND STREET: What's your definition of really good customer service?
ARIEL KAYE: I actually did all our customer service the first nine months; it was a very hard part for me to give up. You learn so much from the customer. We are opening up our first retail store in a few weeks, but, at the moment, our customer service channel is the eyes and ears of our business. If someone is upset with something, we ask why and we listen. If customers say, "I love this," we say, "Thank you! Why?" There's so much to be learned in that channel. We try to get back to people quickly, we try to listen, we try to problem solve. I think the bar is set so low for customer service across the board, people just want to feel heard.
BOND STREET: Did you always know you wanted to open a brick-and-mortar store despite starting off online-only?
ARIEL KAYE: Absolutely. It's always been part of the dream. Because we make a physical product, it's really amazing to bring it to life and to connect with customers in person. Our vision for the retail store is really unique. We're trying to build an experience–a place people can get a sense of not just the product itself but the brand and the lifestyle we're creating. For us, there are always going to be people who want to connect face-to-face, so the vision is to have multiple stores in different cities as we grow.
BOND STREET: Do you envision Parachute moving into other home products?
ARIEL KAYE: We launched with bedding, and that's been our bread and butter. But we recently introduced baths to the collection. That collection will continue to grow. Other products in our pipeline are tabletops, napkins, window curtains, potentially rugs.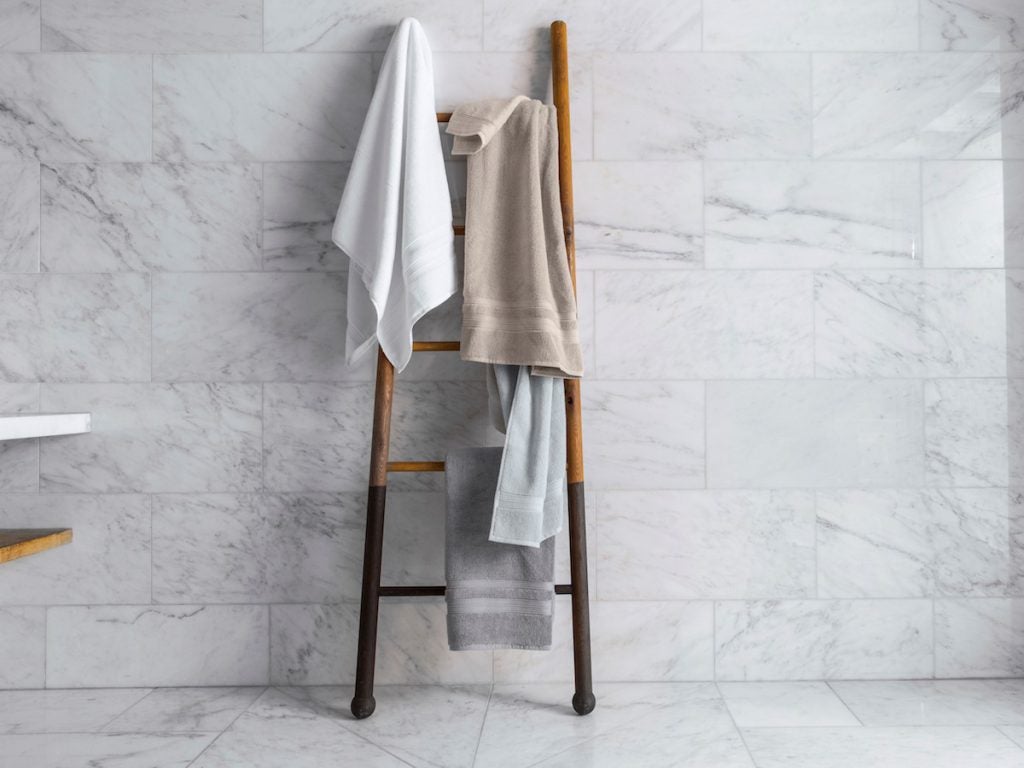 BOND STREET: Are there brands you admire, in the homegoods space or otherwise?
ARIEL KAYE: I definitely admire the way Warby Parker has grown. In terms of retail expansion, they've done a great job growing the brand. As far as other brands out there that are different from Parachute, I've always been a huge fan of Patagonia.
BOND STREET: What do you look for in new hires?
ARIEL KAYE: We look for people who are really excited about the brand. We've been lucky in that a lot of our hires are people who have come to us and said, "I want to work for you; I love what you're doing." We look for people that are kind, creative, collaborative. You have to be a self-starter, someone who has a lot of drive. We're definitely a fast-paced and growing company; people need to be able to work autonomously. We're a team of passionate dreamers, and we've definitely created a culture that mimics the brand that we're building. There's value placed on work-life balance, sleep, health, and happiness.
BOND STREET: Do you have a piece of advice that you would give someone looking to start their own business?
ARIEL KAYE: My favorite piece of advice to share is don't sweat the small stuff. It's pretty self-explanatory and really simple, but sometimes the simplest advice is the hardest to take with you. Many times things don't go as planned. If you're able to let go and stay focused, remain positive and keep moving forward, you'll get so much further–and have more fun while you're doing it.
Quick fire questions:
BOND STREET: Book every entrepreneur should read:
ARIEL KAYE: Most recently read: The Hard Thing About Hard Things by Ben Horowitz. It's brutally honest.
BOND STREET: Desired amount of sleep:
ARIEL KAYE: 8 hours
BOND STREET: Current favorite product in the Parachute lineup:
ARIEL KAYE: So hard to pick just one! I'm sleeping on percale sheets and duvet cover paired with our Essential Quilt. The Essential Quilt is so good.
BOND STREET: Most memorable bedding from childhood/youth:
ARIEL KAYE: I had a pretty cool My Little Pony tent that attached to my mattress that I slept in. I loved it.
BOND STREET: 5 favorite small businesses:
ARIEL KAYE: