As the adage goes: when one door closes, another opens. Kate Levenstien was laid off from her job at LivingSocial and was thinking on offers from various other companies. It turned out to be an auspicious moment in her career. She started Cannonball Productions having recognized a gap in the market while at LivingSocial, and since 2013 has been creating signature food and beverage festivals such as the Bacon and Beer Classic, which sells out crowds across the country.
The food and beverage industry is tough, but Levenstien and the team at Cannonball Productions has been scaling a model of festivals and private events across the country. Using local expertise and intensive research to determine vendors, Cannonball organizes thematic festivals with leading chefs, brewmasters, and others. The team does nearly everything in house—from concept to event planning to production to creative. It's an intense workload, but the benefits are aplenty if you have the right team in place.
It also helps to have a strong concept. The Bacon and Beer Classic isn't so simple as adding bacon to every dish and pairing it with a good brew: the vendors chosen have a craft approach to their food and drink, creating bacon-inspired dishes both subtly and explicitly. As Levenstien illustrates below, there's also a strong commitment to food recovery programs to make sure that uneaten food doesn't go to waste.
We talked to Levenstien about the process of starting up, the challenges they face then and now, and the ways that digital technology figure into Cannonball's model of event production.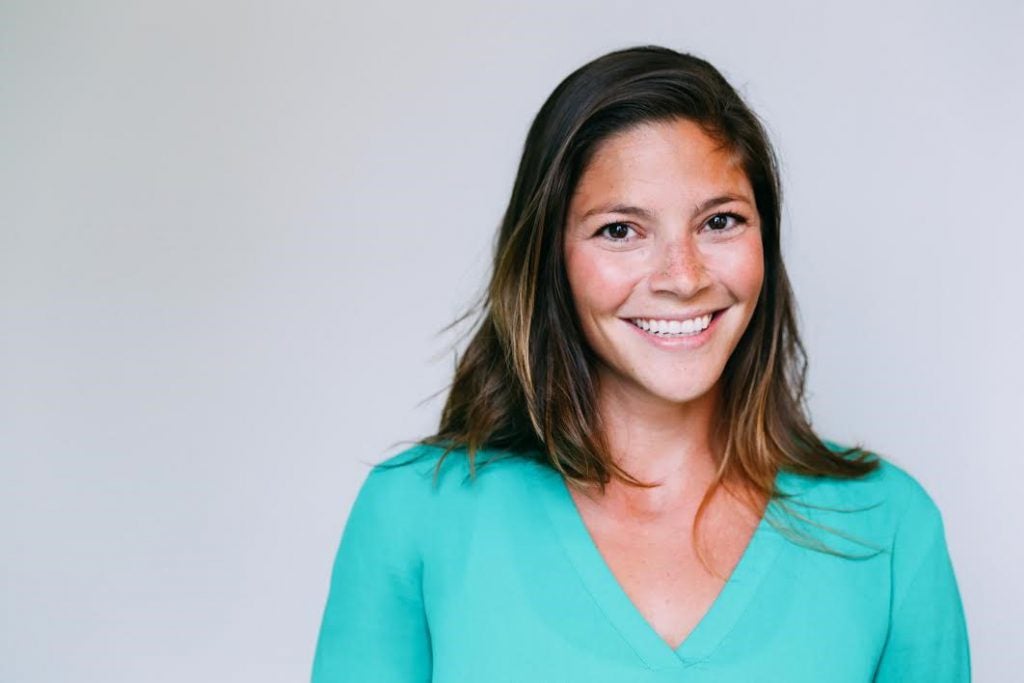 BOND STREET: How did Cannonball Productions get its start?
KATE LEVENSTIEN: It got started because I was laid off from LivingSocial. I used to run their live events team and they realized it wasn't their area of expertise. They wanted to focus on what they did well, which was daily deals. There was about 30 of us on the team, and they started to get rid of the entire division. I really enjoyed what I was doing there and I think I was doing it pretty well. When I started looking for other jobs, there was nothing like it. There was a couple of companies that wanted to hire me full-time to run their events and festivals, but I decided to start Cannonball, and I actually took some of those companies on as clients.
BOND STREET: How did your time at LivingSocial influence your concept?
KATE LEVENSTIEN: I had just pitched a bacon and beer festival to LivingSocial, and they were very open to trying out new events but wanted me to prove it, so they asked me to put together a P&L and competitive analysis about such festivals across the country. A week later is when they decided to close the division. So, I had done all this research and I just knew that there was something there.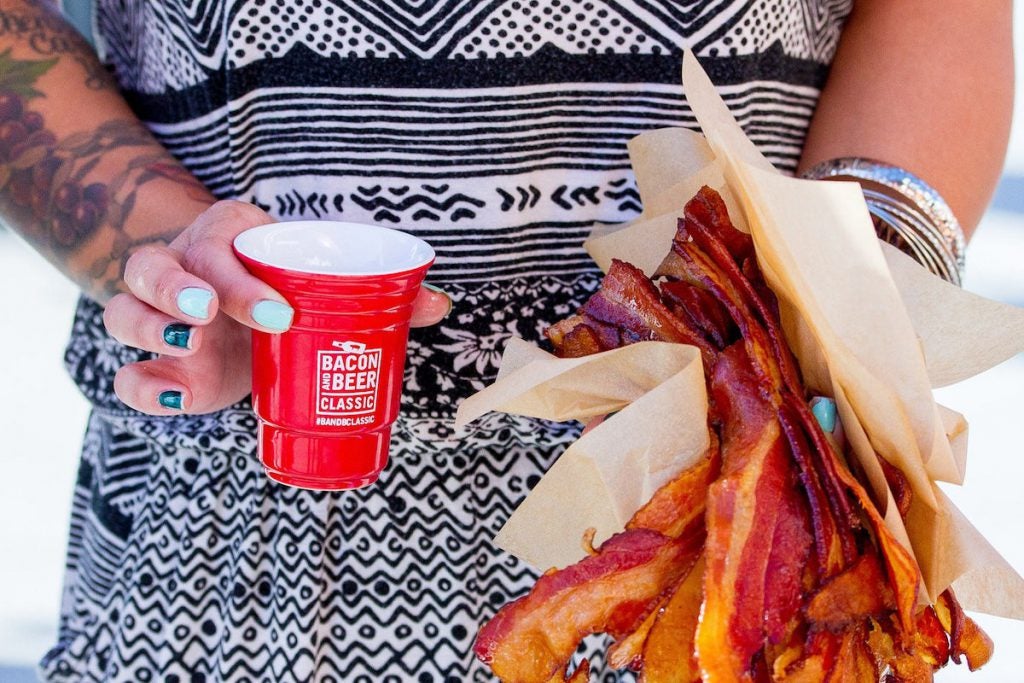 BOND STREET: Why the name Cannonball Productions?
KATE LEVENSTIEN: I like the idea that it was playful yet impactful. It indicated taking a risk and jumping in, trying something different. But also, the cannonball as a piece of weaponry is pretty powerful. I like the yin and yang of it: how it means to be free and creative but also strong and serious.
BOND STREET: The Bacon and Beer Festival is your cornerstone event—what other events do you do?
KATE LEVENSTIEN: All of our events are food and beverage focused. The Bacon and Beer Classic is what got us started, and we've had the opportunity to run it in different markets and venues across the country. After that we really wanted to diversify the type of events that we were putting on, so we're currently launching a new festival series called Whiskey Fried Classic. It's obviously a play on whiskey and fried foods, but it's more of a backyard picnic BBQ vibe with whiskey inspired comfort food. Beyond that, there's alcohol infused watermelon, corn on the cob, oysters and chicken. We also do an event called Lions, Tigers and Brews, which we've done at the Lincoln Park Zoo in Chicago and the Central Park Zoo in New York. We're launching a few other events in the Fall as well. We also host dinners for our different clients, such as food summits and private parties.
BOND STREET: What was the biggest business challenge when you were first starting up?
KATE LEVENSTIEN: I can give you two. Cashflow was probably the biggest concern, especially in the first and second year. It was constantly on our minds. The second thing that I wasn't expecting was HR. Figuring out recruiting and hiring: when is the right time to hire, who should it be and how you find that person. It's hard when you're a 1 or 2 person company to find and recruit the right people and pay them what they need to be paid. It'll always be an issue as long as we're growing, but it's become more of a fun challenge, one that we're excited about instead of being worried about. We've got a constant flow of candidates now too, which helps.
BOND STREET: Do you hire temp workers for the events?
KATE LEVENSTIEN: Sometimes. At first we were flying our whole team out to every festival to run it. We learned that it takes a lot of time and people get tired, and it's hard to do back-to-back weekends. We started this year to hire local staff in addition to some of our core staff, they help with things like vendor load in and other tasks.
BOND STREET: And you do everything else in-house, right?
KATE LEVENSTIEN: Yea, we try to since it makes things easier. As a team our number one word is flexibility, being this young as a company. Not having a lot of clients to answer to means we can make and implement our own decisions and run with them.
BOND STREET: What are the positives of such an end-to-end business, by handling everything from planning to production to creative?
KATE LEVENSTIEN: The pros include the fact that it's cost effective to keep it in house. It helps to keep things tight in terms of the brand and marketing. From an experimental side, we're constantly testing our marketing tactics, whether it's test emails or two different websites to test engagement. It helps to keep everything moving quickly and efficiently. The only thing we outsource is press, and we do this because we don't need someone doing it full time. Also, it helps to have press people in local markets who have media contacts. It's about having the right team in place who can handle the challenges.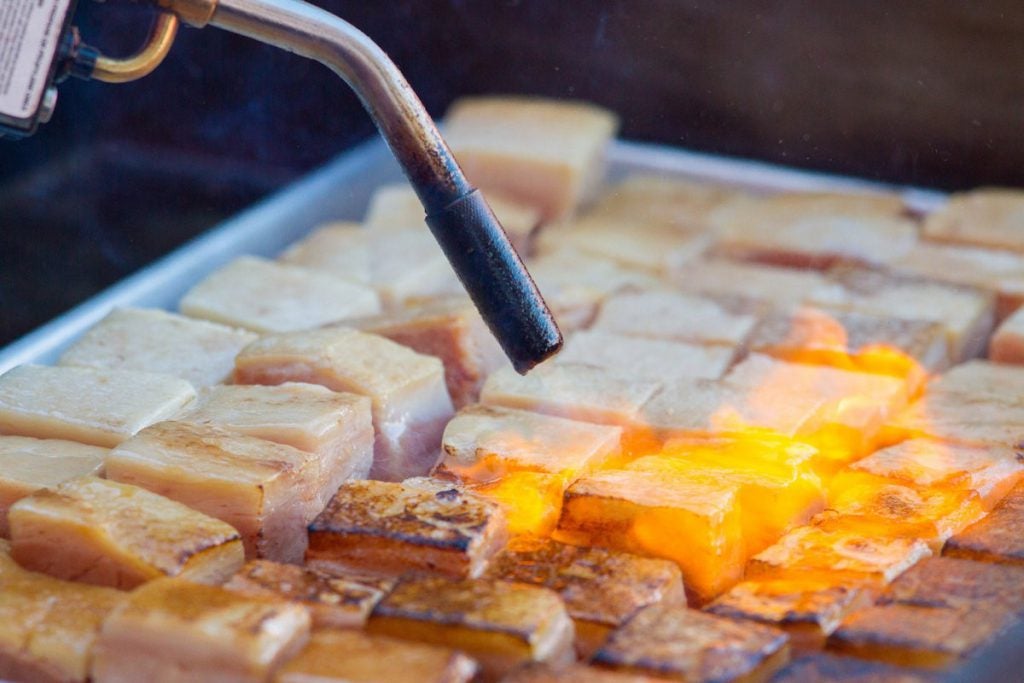 BOND STREET: How did you raise the initial startup capital?
KATE LEVENSTIEN: We've never taken any outside investment. We feel very fortunate for this. We started doing fun day trips—winery tours and river trips for people who live in Downtown Chicago—when we first started in 2013. That allowed us to have the cash flow that was needed to secure a venue for the Bacon and Beer Festival, and from there we were able to leverage ticket sale revenues as cash flow. The venue that we worked with initially was CenturyLink Field in Seattle and Citi Field in New York. They were really good partners, and were very understanding of our payment schedule needs, how we needed to pay closer to the event, once the tickets were sold.
BOND STREET: You're New York based, but have a lot of Chicago programming. How do the two markets differ in terms of events and customers?
KATE LEVENSTIEN: I used to live in Chicago when I ran the LivingSocial division, so I had developed a lot of contacts for events there. I also worked with a lot vendors there, so there were all these pre-existing relationships. It was a very good turnkey solution to get off the ground quickly. In terms of the customers, all of the markets we go to have a great base of people who are young and who want to get out and try new things, who love food and drink, and who want to get to meet their favorite chefs and brewmasters. Across all our events, they look and feel very similar—there's continuity across the festivals, but at the same time one of our biggest pillars is the local community.
BOND STREET: How about the vendors that you work with?
KATE LEVENSTIEN: All of the food is sourced locally, all of the chefs are local, and the beer is local or regional, and craft. It does feel different and taste different since each chef puts their special spin on each dish. We also always work with a local nonprofit, hire local musicians to perform, and work with local vendors for things like photobooths. We really try to support the local community in that way. It makes our jobs a little harder because it means starting from scratch in each new city, but we strongly believe in supporting local communities.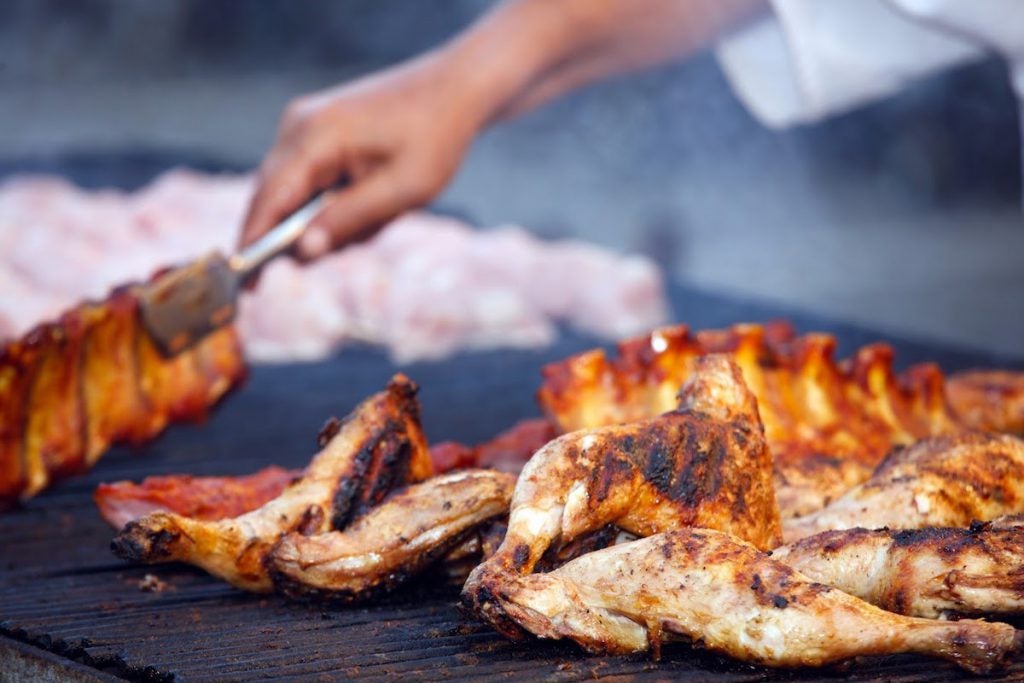 BOND STREET: Who are some of the nonprofit partners you've worked with to develop events?
KATE LEVENSTIEN: Charity is very important to us. We've worked with Citymeals On Wheels and City Harvest here in New York. We also always work with a food recovery program because we never want any of the food to go to waste after an event is over. I used to work in the restaurant industry when I was younger, and after a private event or dinner and seeing all that food get thrown away sent chills down my body. It made me angry and I felt that so many people across America would do so much to have that for dinner. Last year we donated over 4,600 pounds of food. The chefs are great about this too—sometimes they'll bring extra food for donation. We've also worked with different foundations for various causes in each market.
BOND STREET: What's your most effective marketing channel?
KATE LEVENSTIEN: Social media is number one. We have a pretty large social media following, about 50,000 followers of the Bacon and Beer Classic Facebook page, and about 18,000 followers on the Instagram. That's a significant way we target and communicate with our fans. In any new market we usually work with 3rd party marketing platforms, like LivingSocial, to help expose the events to a more mass audience. We also have a pretty substantial email list in every city that we operate in. Sometimes it's relationship driven, but we realize that our partners have a lot of other things going on, so we're not dependent on the restaurants and the breweries to help us get the word out, though they definitely help to do this.
BOND STREET: What's the biggest business challenge that you face today?
KATE LEVENSTIEN: Saying no is really challenging, even though that sounds ridiculous. It's important to stay focused and not spread ourselves too thin, and continue to grow and hire and scale while trying out new events. We're kind of back to square one with these new festivals that we've got coming up, so that can be difficult. But I would call them opportunities, and that's why it's difficult to say no. I think there's also the consistent challenge of just looking at our bottom line and trying to figure out how to lower costs, and how to increase media sponsorships.
BOND STREET: How do you use digital technology in your event planning and marketing?
KATE LEVENSTIEN: We have a mobile app for the Bacon and Beer Classic and will have one eventually for all of our festivals. We're re-launching it in the next few months with updates for a better customer experience. It's a really great way to showcase sponsors and vendors and to have people vote for their favorite dish or beer. We always use the jumbotrons at big stadiums, where we show real time tweets and Instagrams or real time voting on favorite dishes. We also use it to show announcements about getting certain dishes before they're all gone.
BOND STREET: What's the process of selecting vendors?
KATE LEVENSTIEN: It's daunting working in outside cities since we're not local to that market. We depend on our audience to let us know which restaurants they want to have at the festival. We're constantly reaching out to local attendees and asking "Who did we miss?" There's also obviously a lot of research that we do online with Yelp and different local media. During the festival, we actually send local judges who are authorities in their market and have them vote on their favorite dish, and we send that vendor to the World Food Championship. It's a great experience for vendors to compete in a little friendly competition. This leads to a lot of opportunities for exposure too for those who win.
BOND STREET: Do you have a 5-year plan for Cannonball Productions? How do you plan to scale up the business?
KATE LEVENSTIEN: Our goal right now is to diversify. There's a hole in the food and beverage industry; there are many pop-ups and one-offs, but there aren't many companies that do numerous events across the country the way that Cannonball does. Part of our 5-year plan is to take some of these events overseas and to continue to grow different festivals in the food and bev industry. Last year I didn't want a team over 6 people, and now we have 14! Which is a good thing, so who knows what it will be like in 5 years.
BOND STREET: What's the best part of running your own business?
KATE LEVENSTIEN: Getting to decide what to work on and who to work with is the best part. Seeing your team grow and mentoring one another is really fun for us. Everyone who works for us has a voice in the company and helps to determine the culture of the company.
Quickfire:
BOND STREET: What's one book every entrepreneur should read?
KATE LEVENSTIEN: How to Win Friends and Influence People by Dale Carnegie.
BOND STREET: What's one brand that your admire?
KATE LEVENSTIEN: TOMS®                                                                                                                    
BOND STREET: What are your favorite independent businesses in NYC or Chicago?
KATE LEVENSTIEN: