How does one transition from biometric anti-terrorism technology to the world of health and wellness? The two are not that unrelated, in fact. Courtney Nichols Gould has a passion for complex environments that require problem-solving at many levels, but on a deeper level, she's always craved to help people in a tangible way. These motivations helped her and her husband Gordon to develop an industry-disrupting premium vitamin company called SmartyPants.
Without any prior experience in consumer packaged goods or health and wellness products, segueing to this world required an intense and trying time. "If we had known how hard it was, we maybe wouldn't have started in the first place," Gould says. But it's often these sorts of switches that cause big changes in an otherwise status-quo category, and SmartyPants has proven to be a just such an example. Goulds is exceedingly happy that they made it through.
However, it doesn't only take out-of-the-box thinking to make a big impact. Gould also makes it clear that there's huge importance in having a conversation with your customer.
SmartyPants is a response to the growing consumer desire for sustainably made ingredients, transparency, and greater business involvement in charity work. The company provides a comprehensive, non-GMO vitamin made from fair-trade organic sugar. The company has also partnered with Vitamin Angels, which works to impact global malnutrition, since before SmartyPants made their first vitamin. Given the meteoric rise of the Goulds' company, it shows that it pays off to include corporate ethics as a core commitment from the very start.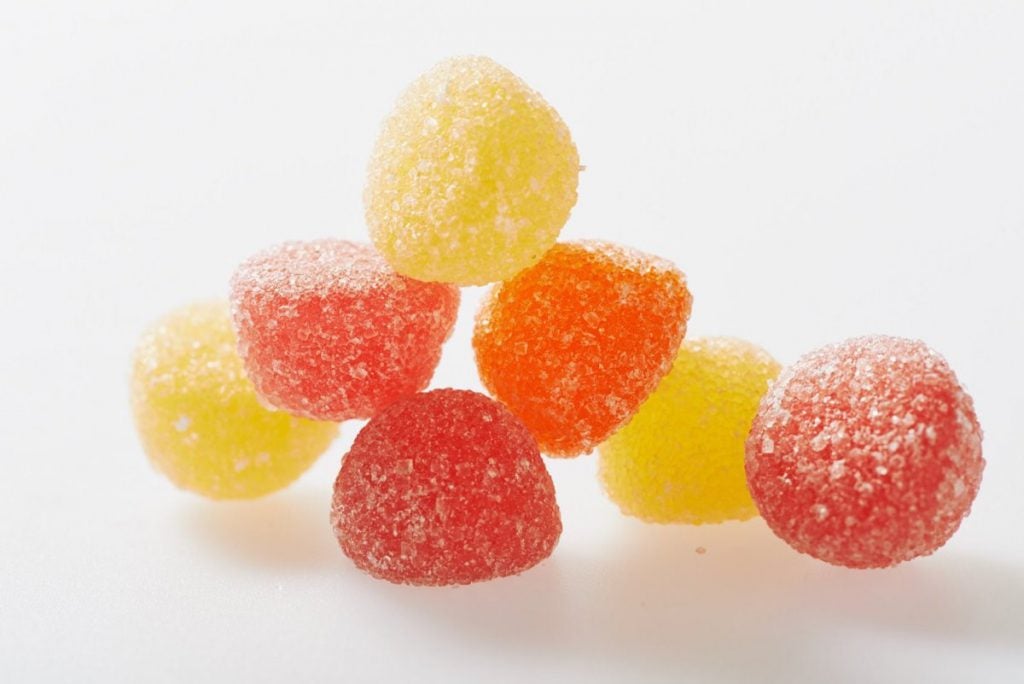 BOND STREET: Your professional background is super varied—from ad networks to antiterrorism. How did you get to vitamins?
COURTNEY GOULD: Ha, you're saying that's not a normal career path? When I look back on it, it makes sense if you go one-by-one. For me it's been a progression towards doing something that's connected to affecting people, in a way that I can see. I started out in media, which was an amazing working experience, but then the next thing was launching an anti-terrorism technology for airport security called FlyClear. We launched, and the pivot for me was making something that people would write to me and say "Oh my God, this changed the experience of going to the airport." That got me really hooked, because I started to really appreciate that feeling of impacting someone's life.
BOND STREET: How did FlyClear lead to vitamins?
COURTNEY GOULD: I like building things and building them in complicated environments, because they tend to scare away a lot of competitors, and you have the satisfaction of changing something in a profound way. So for us, taking on the security process post-9/11, and working with the TSA, airports, and airlines and this huge network of stakeholders was a herculean task that I found really interesting. But I still wanted to do something that felt more connected to my own life beyond waiting in line at the security checkpoint. Health is something that touches myself and everyone, and it's an industry that needed change.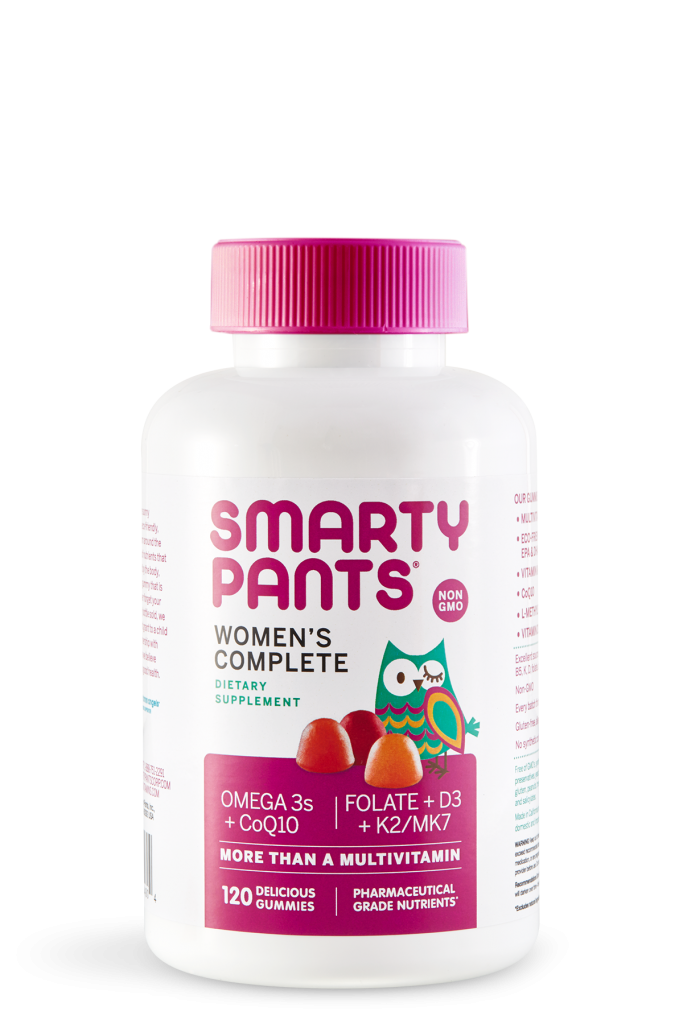 BOND STREET: What was the initial conversation that led to SmartyPants?
COURTNEY GOULD: We launched our first product at the end of 2010, around 5 years ago. Now, in the last two years, you see consumer markets, investment dollars, everyone shifting to health and wellness—companies are being launched left and right. The conversation started around kids' health specifically. With vitamins, we felt that there was one category where the solutions were really good but expensive; another category where the solutions were really affordable; and there was a third where the vitamins actually tasted good and the kids would take. But there was no solution that was all of those things at once.
BOND STREET: How was the initial response to the kids' vitamin?
COURTNEY GOULD: We launched direct from our website, and then went on Amazon in 2011. We had such a strong response from parents asking, "Can you make one for me? I'm eating my kids' vitamins." That's when we really stepped back and went into the vitamin aisle and realized, "This thing is so broken." Everyone has this experience: where you just stand there and see 75,000 bottles and you have no idea which one to get. It felt very not-user friendly.
BOND STREET: So it got built organically.
COURTNEY GOULD: It was really about designing from the ground up, making a vitamin that addressed all the things that touch people: sticking to a regimen that really has health benefits in a world where only maybe 2% of the world is following an ideal diet.
BOND STREET: There's also other problems that impact nutrition, right?
COURTNEY GOULD: It's definitely not only the fault of the consumer. The environment, especially soil, isn't what it used to be, and there are questions of access. A lot of health and wellness brands are popping up that do a bunch of different products, but we're really focused on the nutrition game.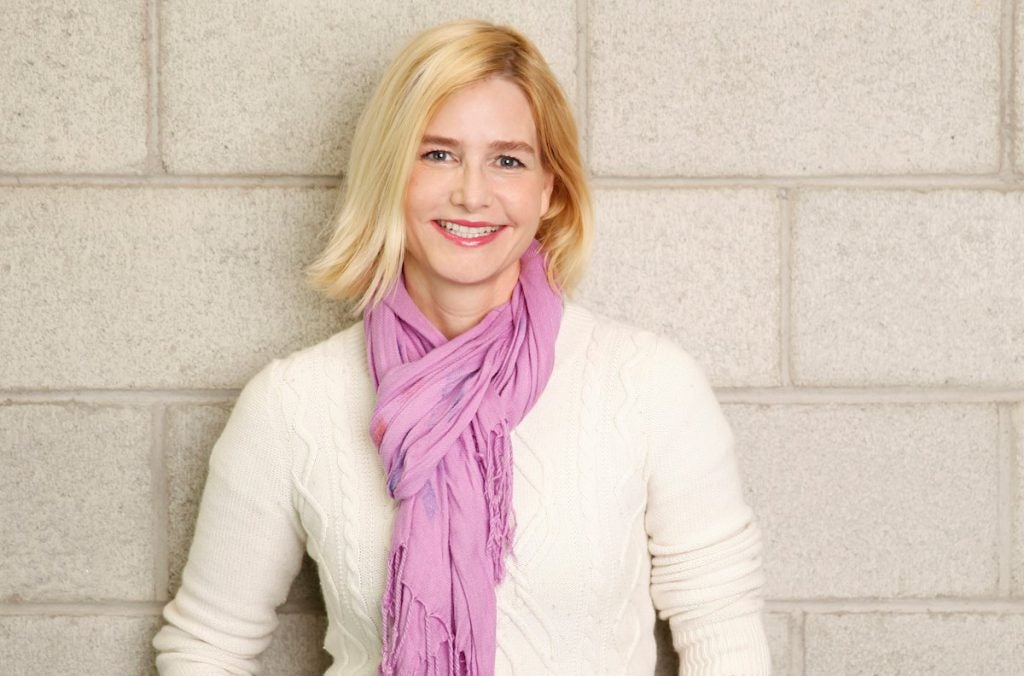 BOND STREET: You started the company without much experience or knowledge in the category. What was an early challenge in getting the company started?
COURTNEY GOULD: All of it! There wasn't anything that was not challenging. It was so greenfield. There were only these huge companies that had been around for quite some time, and we were the first upstart in this category in a long while. I think the toughest part was getting the manufacturing partners on board. Even the non-profit partner that we signed with before we even sold our first bottle—these people thought I was nuts walking in there and saying that we were gonna be one of the biggest players in vitamins. Howard, the CEO of Vitamin Angels, was like "That's great. Who are you again?" They weren't used to startups in that world.
BOND STREET: What's a big difference between tech and consumer goods?
COURTNEY GOULD: Unlike in tech, in CPG you have to pay for everything up front. It's like, when you can least afford float, that's when you need to spend capital. You're paying for it 90 or 120 days before you get it, which is really difficult for a small startup with 3 people in an office. We didn't take a salary for the first 4 years.
BOND STREET: Is there anything you would have done differently when getting started?
COURTNEY GOULD: Of course we made so many mistakes. I didn't respect how hard it is to evolve when you've got a real thing that's distributed to 30,000 doors. I got spoiled by the tech industry—it was good because we thought out of the box when we got started, but the tech world makes it possible for you to iterate, you can make new versions of things that don't work well. It's a whole different ball game in consumer packaged goods. Once a product is out there, reiterating it is no small feat.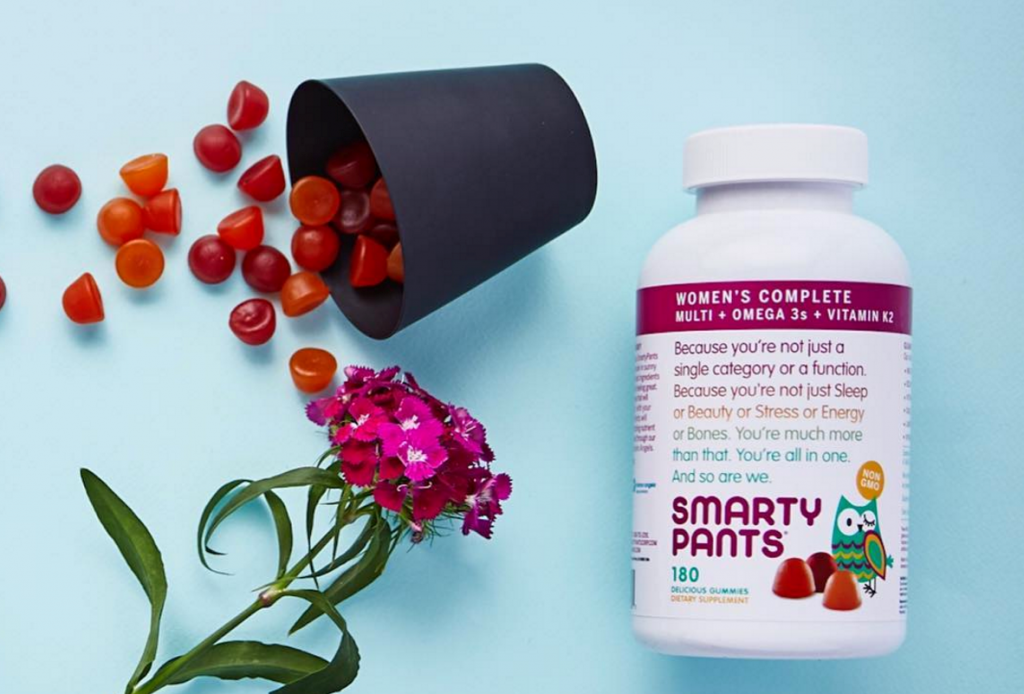 BOND STREET: How do you go about reiterating with vitamins?
COURTNEY GOULD: It's tricky, you have to balance iterating quickly while balancing the need to go slowly and pass all the hurdles of trust and testing, and it's really important that you get that right. At the beginning, we just spent a lot of time frustrated.
BOND STREET: How are the vitamins made? And how do they differ from your competitors?
COURTNEY GOULD: Not all vitamins are made the same way; it depends whether you're making a gummy or a pill. Our vitamins are pectin based, whereas most companies that make gummies use gelatin as a base. Pectin is a lot harder to work with, but we prefer it because we think it's a better base, and a lot of people don't want to take gelatin. Different vitamins come from different places, and we get them and blend them all together in a vitamin mix that's been tested. Then we send the vitamin mix to our manufacturing partner—this is the Willy Wonka part. They mix it with this big, truly Wonka machine, and they turn it into a slurry. That's where they add things like Omega-3 oils that we get from anchovies, which are sustainably sourced, and they add in the organic cane sugar. Then it sits for a day to form into a gummy. Then it gets bottled and sealed and put into boxes, which complies with all the laws that have to do with cleanliness and safety, until it's sealed with a childproof cap. It's then tested again after it's packaged.
BOND STREET: Vitamins require some form of regulation, right?
COURTNEY GOULD: This is one of the great misunderstandings in the press: that they're not regulated. Vitamins are in fact regulated, just not in the way that drugs are. But there are laws that the FDC and FDA have. It doesn't mean everyone follows them. We test at several parts of the process, to make sure they're in the range that they have to be in. We also make our vitamins in California, which has some of the highest regulatory standards in the country.
BOND STREET: Who are your customers?
COURTNEY GOULD: We have all kinds of customers. Our approach to the market was this: we were trying to address all these barriers to compliance, and one of those was format. We were very unique in the industry in that we try to approach things in a comprehensive way. We're looking at broad spectrum, low-dose vitamins with a broad nutrient base. In our category, we are the only company who combine this all into one format so that you don't have to take a bunch of products. People go to the store and buy five different bottles because that's what they need to do, and they go home and after two weeks, they just sit in a drawer. People have a hard time sticking with it.
BOND STREET: So SmartyPants is like an updated One A Day.
COURTNEY GOULD: One A Day was created when people weren't concerned about Red number 4 or yellow number 5 or additives. We're a brand for the time when people care about the ingredients and where they came from and who put them together.
BOND STREET: Tell me about the Vitamin Angels Partnership. How does this kind of charitable work fit into your business model?
COURTNEY GOULD: We wanted to make the 1:1 match a core part of our promise from the very beginning, because we know that the people that can benefit most from supplements are those who can least afford it. This is very meaningful to me. Vitamins are the most efficient solution to childhood mortality because it's so inexpensive to provide a child with a multi-vitamin. It also affects their immunity, so there's such an opportunity to boost kids' immune system. Vitamin A is a common deficiency in places where people can't get access to resources. Vitamin Angels is the leading NGO in this category. We just crossed our 2 millionth match, which we're really proud of. Our goal is ten million matches in the next three years.
BOND STREET: This is a big part of your company culture.
COURTNEY GOULD: I didn't even consider what a great retention tool it is, what it means to employees. Everyone I interview raves about it as a reason they want to work here.
BOND STREET: Where does Vitamin Angels distribute?
COURTNEY GOULD: One of the things I like about them is that they serve communities not just around the world—from Haiti to sub-Saharan Africa to South America and India—but they also serve all 50 states in the U.S. One of the things no one talks about is the fact that you can have obesity and massive vitamin deficiency at the same time.
BOND STREET: How has the vitamin industry changed in the past 5 years?
COURTNEY GOULD: Increased scrutiny has definitely caused greater transparency. However, there have been great vitamin companies who weren't shady characters and were making great products for over 20 years—you just had more questionable players at the bottom where it was cheaper. I'd say it's changed the most in the past 2 years. I've seen a lot of catching up. It's great for consumers, it's good for the industry, and you get rid of folks who think they can take a shortcut to making a lot of money.
BOND STREET: What's your most effective marketing channel?
COURTNEY GOULD: Anytime we can have a high-touch conversation with someone. Which is not cheap, unfortunately. I would love to say our most effective marketing is an ad on a website, but it's the ability to have a conversation. Because taste is such a big part of it, it has to be a sampling experience. In order to get scale, companies think they need advertising, and that's true but it's not a whole experience for the consumer. When you're a premium product, you have to make sure that the proposition is very clear.
BOND STREET: What's your 5-year vision for SmartyPants? Will you expand beyond gummies?
COURTNEY GOULD: We're a comprehensive solution across all these different demographics—mens', womens' prenatal and adult (adult being the sort of entry, general vitamin). We're launching probiotics for kids and adults later this summer. As time goes on we're gonna come out with a 55+ and a teen product. We never intended to have 200 skus, that's not what we're trying to be. We're a premium player with comprehensive solutions.
BOND STREET: What's the biggest challenge you currently face as a business?
COURTNEY GOULD: I just wrote a manifesto to our company today. The good news is we were at the forefront of reinventing the category and we were seen as a rising star over the last few years. The bad news is that you make it easy for competitors to copy you. What's great is that there are things that they can't copy. We have an authentic story that came not from seeing a market opportunity, but which grew out of the challenges we all face as parents and people looking for healthy, sustainable solutions.
Quickfire:
BOND STREET: What's one book every entrepreneur should read?
COURTNEY GOULD: The Hard Thing About Hard Things by Ben Horowitz.
BOND STREET: What's one brand that you admire?
COURTNEY GOULD: Patagonia.
BOND STREET: What are your favorite independent businesses in Los Angeles?
COURTNEY GOULD: