While trying to succeed in marketing or growing your business, it is essential to develop the right mindset. In the first part of this article, we explained how believing in yourself, cultivating patience, and learning to accept failure and criticism can help you foster the right attitude. Read on for the final important tips.
Never Give Up
Marketing a business, like any other job, can become discouraging when you don't get immediate results. Rather than quickly giving up on an idea, give it plenty of time to see if it will eventually bring results. While working on the idea, check to see if you have enough information and support to make it work. Also, see what others have done and learn from their experiences. You must relentlessly and methodically pursue your goals, and adjust your course as necessary, but what you should never do is give up. Remember that: never give up.
Sometimes, when you make a decision, you might second-guess yourself or fell embarrassed if some of your ideas fail. Most of the time, other people do not judge you as harshly as you might judge yourself. When people scrutinize your work, accept their feedback and profit from it rather than letting it discourage you.
Moreover, when marketing your brand, you might occasionally feel overwhelmed by all the tasks you must do. Try not to do everything at once. Instead, take baby steps and incrementally move toward your goals. In the end, your discipline, determination, and perseverance will pay off.
Shift Your Focus
Developing a mindset for success in marketing also means focusing on the right things. For example, some people concentrate on advertising their products and services so much that they forget other important elements of marketing: content marketing and customer service.
As a startup business in the 21st century, you need to focus on content marketing, i.e. creating valuable online content for your target audience and promoting it as much as possible. What you need to do is define your audience, find out what they value, and then provide content that caters to their needs. You can use articles with valuable information and helpful tips, interesting stories, engaging videos, and other media to add value to your marketing efforts that will ultimately lead customers to your brand.
Customer service also demands your attention as part of your marketing strategy. When you serve your customers well, regardless of the line of business you are in, you make them feel like they got value in exchange for their money. In other words, you make them feel satisfied. Satisfied customers will spread the word about their experiences with your brand to their friends, coworkers, business associates, and social media connections, resulting in a steady stream of new sales. On the other hand, dissatisfied customers may ruin your reputation, especially in this age of social media when only one little post can go viral. When you provide exceptional customer service, you also contribute to your overall marketing success.
Keep Learning
Last but not least, you must constantly strive to get better. The dynamic nature of marketing means that you need to accept every opportunity you get to learn and improve. Find books, websites, documentaries, seminars, and workshops that can give you fresh insights into the current business climate and continually update your tactics to get the best results. If possible, talk to people who have succeeded in marketing to get practical advice. You should also consider investing in a guide or mentor that can help you get established in marketing. When you commit to an ongoing learning process, you will improve your marketing skills and develop the right mindset for sustainable success.
When you approach marketing with the right mindset, great things will happen. Your business will grow, your brand will increase in value, and your connections will flourish. Now, apply these tips, get the right frame of mind, never give up, and enjoy your success.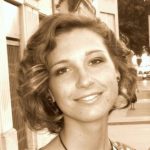 Author: Natalie Smith is a self-employed writer from Seattle. She is an avid follower of the new trends in online marketing, as well as the business world in general. You can reach her at @Natalie Smith