Anthony Buonocore is the owner of
Westway Electric Supply
, a distributor of over 250,000 electrical supplies in a Philadelphia suburb, Upper Darby, Pennsylvania. Westway provides products to a wide range of consumers from large corporations, government agencies, and universities, to the everyday do-it-yourself-er searching for dimmer switches or landscape lighting.
Tony purchased Westway at the onset of "The Great Recession," which could have been enough to scare any entrepreneur away from an investment. Like many small business owners during this time, Tony has had to become a lean, mean, efficient machine and maintain a positive attitude. When this young entrepreneur was asked about his favorite parts of doing business, here is what he had to say: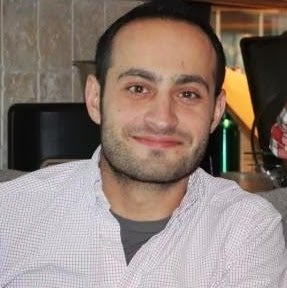 "As a small business owner, my greatest thrill comes from doing some function of business better than the large companies, with less resources to do it with. Taking on large corporations can be a very daunting task for a small business, as the large companies have so much more capital and resources at their disposal. An important day in my career occurred when I realized that
being small can have its own advantages
. It is true that large companies will almost always have lower variable costs, but if a small business is run effectively, it can actually be more efficient than large businesses in terms of fixed costs.
One area that I have had great success in accomplishing this is e-commerce. I was able to create a website that didn't cost millions of dollars, but is still very attractive and user-friendly. I drop ship the majority of my orders directly from the manufacturer to the end customer, so I rarely take possession of the material. This allows me to
maintain a very small warehouse
considering the volume of sales we are doing and the number of products offered on the website (over 220,000).
Since I do not have to pay the utilities, property taxes, and other expenses that go with huge warehouses, I am able to offer my products at very low prices. I will get an occasional call from one some of my manufacturers saying that they have received complaints from some of their large customers that our online prices are too low. It truly brightens my day to know that some large company with all their resources is getting rattled by my little operation."
As a small business owner, it can be difficult to keep up with "The Big Guys,", but with a positive attitude and efficient operations, entrepreneurs can indeed thrive in today's economy. What helps you stand out from your "Big Guy" competitors?