When starting any business, the initial business idea is crucial. After all, it is essentially the foundation that you will build your business on.
Unfortunately, coming up with a solid business idea can sometimes be frustrating: not everyone is lucky enough to have that elusive 'light-bulb' moment. Sometimes the perfect start-up idea can require hours of adapting, changing and developing to make an idea fit for purpose.
To ensure you're onto a winning business idea, there are a number of questions to you should ask yourself:
What are my strengths and limitations?
When coming up with an idea to create your business around, it is important not to aim too high. This is not to say that you shouldn't be ambitious, but thinking outside of your means could set you up for a fall. Considering your strengths and limitations is a great way to ensure that the idea you've come up with is both manageable and realistic.
Being aware of your limitations, such as funds, skills or resources can help to keep your idea at a manageable level, allowing you to focus on developing your idea in line with your strengths, such as your existing skills and experience. This will leave you with an idea that you are both comfortable with and easy to manage.
Am I thinking outside the box?
Thinking outside the box may sound like a cliché, but there is some merit behind the phrase. Original ideas have the potential to penetrate deep into untapped markets. If you are fortunate enough to come up with a completely unique business idea, it is important to also question why no other business has attempted it before. You may discover there is no demand or market for the idea, or that it is fundamentally flawed in a way that you have not previously considered.
Does my idea have a purpose?
Every business idea should have a purpose. You should aim to fill a need of your customers; this will help prove that there is a genuine need for your product or service. If you cannot distinguish a clear purpose for the product or service you will be selling, there is a chance that consumers will not be interested in it. Or, if your problem is already being solved by another business, then you must find a way to differentiate yourself—can you do it cheaper, faster, or with better service?
Is your business idea based on a passing fad, or does it have the stamina to go the distance? It's important to ensure that your idea solves a problem, or satisfies a need in the long-term. If you base your business idea on the latest craze, you may see some early wins—but it can be hard to sustain your business once interest has died down.
Building your business around a sustainable idea is a vital step in the business planning process, to ensure that you will always have a customer base.
It's important to remember that you should be as honest as possible with yourself when asking these questions. It's better to sift out any flaws in your business idea now, than after you've set up your business. If you do find any issues with your idea at this early stage, it is much easier to rectify them with some preliminary tweaking.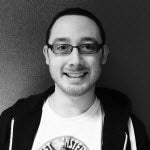 Author: This article was produced by James McAllister, a content writer for Make It Cheaper. Check out his new interactive guide to starting an online business and follow his ramblings and musings on Twitter @JaMacca01.