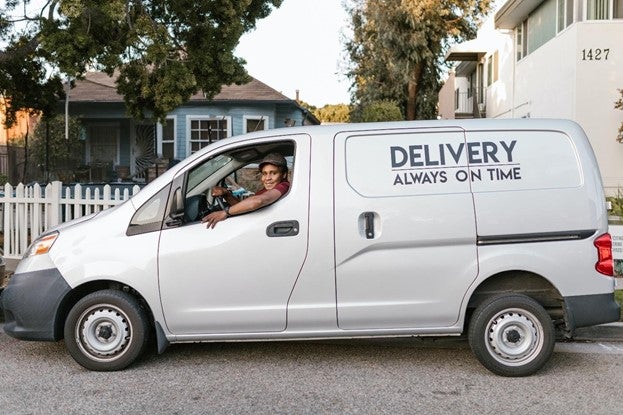 Image source: Pexels
Delivery businesses have increasingly become popular since COVID-19 struck home. Even as the country finds its way out of the effects of the pandemic, delivery services will still be in demand due to changing customer behaviors.
If you are planning to venture into the delivery industry but are unsure how to go about it, read on to discover several things you need to ensure the growth and survival of your delivery company.
Five things you will need when starting your delivery business
Identify the best route planning tools.
When running a delivery business, it is imperative that you make timely deliveries at the least cost. In other words, you have to plan and optimize your routes when making multiple deliveries to ensure that you use the quickest and most effective route. 
However, manually choosing the best route can be challenging and often results in high fuel consumption, late deliveries, and unfulfilled deliveries, all of which may hurt your young business. Fortunately, investing in the best route planning software can help you eliminate inefficiencies in all deliveries you make.
Have a customer-first attitude
With big corporations like Amazon offering one-day deliveries, customer expectations are very high. Therefore, as a startup, you must focus your attention on ensuring that the customer experience you offer is at its best.
There is more to improving customer experience than timely delivery. Make sure you give your business a competitive edge by ensuring that you put measures in place to give your customers a reason to stay with you. 
Sometimes all it takes is communication, such as letting the customer stay updated about their delivery status. Satisfied customers will be more willing to give you return business and recommend you to family and friends.
Set up flexible payment options
Today, there are countless modes of payment, and customers want to do business with businesses that accept their most convenient payment method.
Ensure that you stay updated on the different modes of payment available and model your business to accept those payment methods as long as they are safe and have government regulation. 
Your clients will want to know that their goods are safe in your hands. This is especially true if they are entrusting you with high-value goods. Having an insurance policy to cover the goods in transit can be an excellent way of building trust with your clients.
Additionally, you will need cover for your vehicle and possible liability. Having insurance coverage means that your business will still stand even in the event of an eventuality like an accident. If you are unsure about the policy to buy, talk to an insurance agent to determine the best package for your business.
Entering a market means you are unknown, and your potential customers are in your competitors' grasp. One of your most significant challenges will be to sell your name and win over customers. 
An excellent place to start would be with your friends and relatives. Let them know what your business is offering. You can ask them to give you referrals. Another place to leverage is social media. Ensure that you have a presence in the major social media platforms such as Facebook, Twitter, Instagram, LinkedIn, etc. 
Additionally, invest in a professional-looking website and ensure it is optimized so that potential customers can reach it on search engines like Google. Do not despise old tricks. They work too. Print out some flyers and put them in strategic places. 
With all these strategies in place, you will be on your way to success as a delivery service business owner.