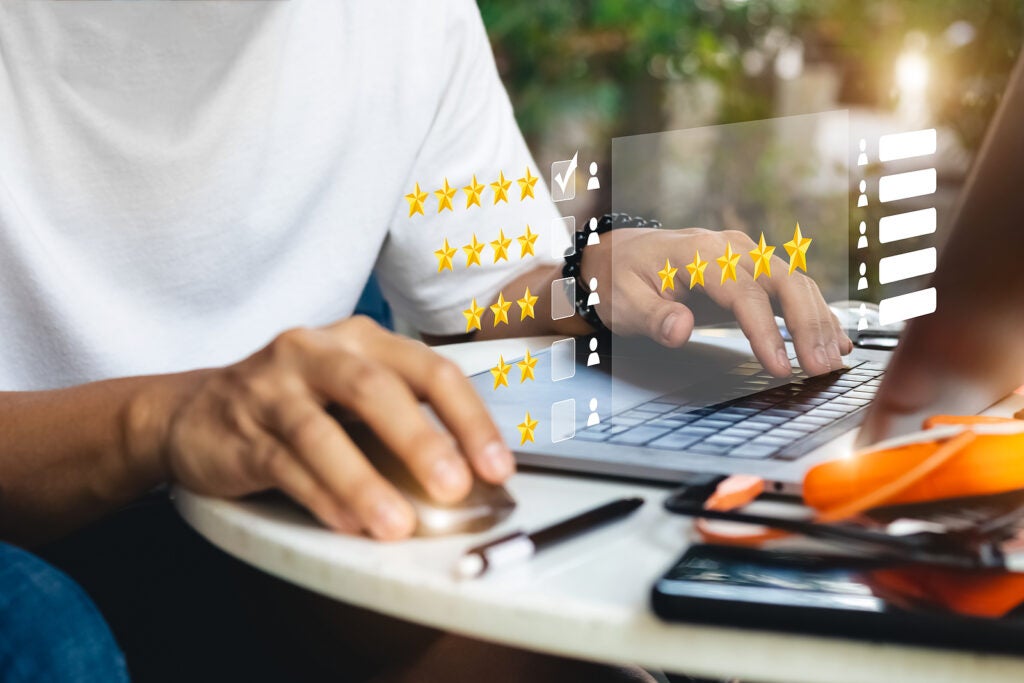 With so many ways for customers to connect to your brand, company, and product, you're not just dealing with a storefront or a phone call anymore. With the explosion of social media and IoT, your customers can find your products anywhere and everywhere. While this is great for brand awareness, it also means that you're no longer just competing on product; you're competing on customer experience too. 
Offering a solid customer experience means investing time and energy to ensure your customer experience management strategy and software are on point. 
What is customer experience management?
As the market becomes flooded with high-quality products at competitive price points, retail businesses need a new way to stand out. The solution is often to pay close attention to the types of interactions your customers have with your brand. Making sure these interactions are well managed, so they're as positive as possible, as often as possible, is the key to making your business stand out.  
Usually shortened to CXM or CEM, customer experience management is one of the best ways to improve customer satisfaction. Keeping your customers happy usually means they'll keep coming back for more. 
Unfortunately, many businesses have a disconnect between how they perceive their customer experience and what their customers think. For example, Bain & Company found that while 80% of companies believe their customer experience is superior, only 8% of their customers agree.
So, how can you go about closing this gap and delivering an experience that keeps your customers coming back for more?  
Develop and implement a CXM strategy
Don't just assume that you're going to deliver excellent customer service – take the time to develop and then implement a strategy to help you do just that. Considering how you can meet the below points is a great start.
Offer convenience 
Over 95% of customers end up abandoning their purchases because the process of checkout is too complex. Make sure to avoid this pitfall by offering options for guest checkout (without users needing to input all their information), allowing for seamless purchasing no matter which device your customer is using, and by storing important details like shipping addresses for future use.   
Offer options for delivery and payment 
You may find that your customers prefer to select a free delivery option, even though this may increase their wait time. For others, they'll choose expedited shopping and be happy to pay a premium for this. Knowing which option most of your customers are likely to select can help you improve the experience you offer. The same goes for returns – do you offer a pre-paid label so that customers can quickly return items? If not, this can go a long way to increasing customer satisfaction. Many consumers also like the option of flexible payments, and these can help to increase successful checkouts by up to 30%. 
Take customer feedback into account
This can be a great way to adapt and improve your CXM. For example, you may find that the customers on a specific channel have consistent feedback on their shopping experience, which can highlight areas where you need to improve.
Content as a Service 
Starting to view your content delivery as an integral part of your CXM strategy can help to improve customer satisfaction by maintaining the consistency of your content across all channels.  
With 73% of consumers visiting multiple physical and retail channels before purchasing, ensuring a consistent customer experience across all channels is vital.  
Traditional content management systems (CMS) served most businesses well until customers started switching to using a wide range of different channels to consume content. Unfortunately, content that can only be viewed on one platform, like your website, can't necessarily be viewed through other channels like social media, their phones, and smart speakers. This leaves your customers feeling disconnected from what they see on your website and what they see on their phones. 
Switching to a method like content as a service (CaaS) means that your content can be viewed consistently across all channels. This helps improve brand awareness and ensure you always deliver relevant content no matter what channel your customers are using. 
Be proactive and implement a CXM strategy 
Taking the time to develop a strong CXM and make sure you're offering a consistent message across all channels can make a massive difference to your business. Standing out from competitors is no longer just about providing a high-quality product, but about the overall experience you offer your customers. 
Implementing a CXM strategy can help to improve checkout rates and increase overall customer satisfaction. So what have you got to lose?