For most start-ups and small businesses, the move from a den, garage, basement or worse into a business location is usually the result of a major milestone being achieved. Generally, the milestone is funding or profitability indicating that the long-term viability of the business is secure—and with that comes the ability to make this monumental decision. In this post, I'm going to limit the business location discussion to businesses that would be moving into an office space, because that's where my expertise lies.
In a recent post titled "How to Choose a Location for Your Small Business" I discussed many of the considerations that should be part of the new location decision. The post covers considerations such as employee and customer needs and expectations of your office space.
The office space and the business equipment required to successfully run an efficient company, usually represents the largest fixed cost for most start-ups and small businesses. This makes the new business location one of the most important decisions the business will make at this milestone. The first step in this journey is to decide what your budget is; that will play a large part in whether you:
Rent office space
Lease office space
Share office space
Office-space rental
Office space rentals are hard to find unless you have low standards—as it's mostly the least desirable office space that's willing to rent on a month-to-month basis. That said, a business center will often provide office space on rental terms because that kind of flexibility is one of the benefits they know differentiates their office solutions from other traditional office-space providers.
One of my other past posts titled "Business Centers Make a Perfect First Office" was written with people starting a business in mind. However, it does clearly show the advantages of renting office space from a business center over leasing traditional office space. The advantages over traditional office space come under three general categories:
Cost savings as a result of cheaper square-footage charges, no business furniture or equipment, and common spaces such as waiting rooms and reception areas, breakout rooms and boardrooms and conference rooms.
Flexibility in the amount of space you rent, meaning that you have the ability to add more space as required without the need for a move. It also provides the ability to reduce space to the point of closing the location while being able to maintain the same address.
More control over the fixed costs as a result of the above.
Leasing office space
Leasing office space is another option for a business location. Quite often the list of creditors of failed small businesses or start-ups includes its lessor. Not saying that this is always a cause of failure, but rather noting the correlation, which was why I believe that it can be a make-or-break decision for a small business. Many business costs fluctuate, determined mostly by revenue and sales. So these are easily adjusted, based on the current business environment.
Fixed costs, and especially an office lease, are set costs. However, an office lease also has floating costs based on building maintenance, etc. So when the air conditioning needs replacing the lessees pay a portion of those costs. Generally, they are for longer than a year. So in addition to everything else, you have the problem of predicting the economy and your business 5 years out.
Shared office space
As an office-space solution, sharing office space is, in most cases, more desirable than a traditional office as it provides more flexibility and is more cost-effective. Nevertheless, it also has many of the same difficulties as traditional office space. There is one negative that sharing office space has that traditional office space has not – and that's in the nature of the agreement.  The degree to which it's a negative depends whether you are the lessee holder (i.e. in control of the space), share in holding of the lease, or are at the mercy of the leaseholder. The last can be very problematic if business cultures clash.
Conclusions
For many small businesses and start-ups, moving out of the home or a less desirable location to an office space solution is a big deal, as it can affect that business for years to come. I hope I've provided information that makes this move easier and less stressful. The most important point I want to make is that you have to look to the future and consider the sustainability of your business, the growth rate, and your customer and employees needs and expectations of the office space you choose.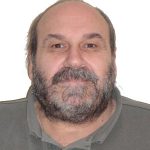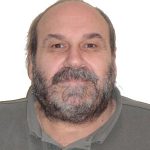 Author: Terry Van Horne has been developing and marketing websites since the early 90's. In 2007 Terry developed a YouTube Marketing Strategy for WorldMusicSupply and to date those 300+ videos have received over 30,000,000+ downloads.
In 2010 Terry and David Harry founded the award winning SEO Training Dojo, voted by TopRank users as the Top Private SEO Community. Terry is currently the Community and Online Marketing Manager for Telsec Business Centres. He is enjoying sharing small home based business information in the community and elsewhere. Follow him on Twitter: @terryvanhorne.