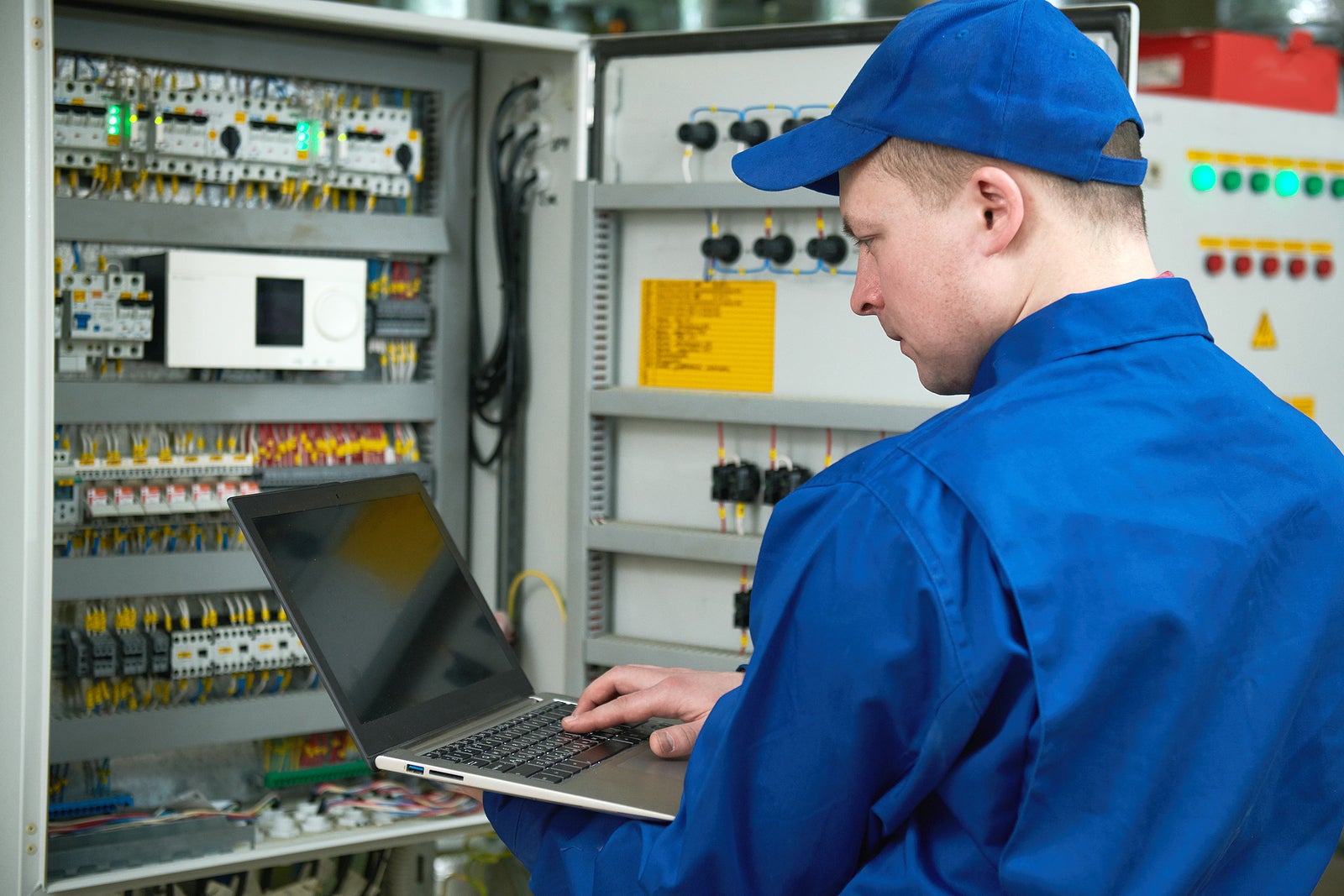 Whatever the current situation as a country, it's always an exciting period when you make a new business happen. You're working long hours,  building your dream and bringing together the assets and talent you need to make that vision a reality.
As any business owner quickly realises, there's a tremendous breadth of responsibility that comes with that freedom and success. The electricals of your property are no exception. Here's exactly what you need to know about fixed wire inspections, schedules and electrician certifications.
What's involved in proper fixed wire testing?
It's fair enough that you don't know the full run-down of this important process – it's a little niche, after all. Here's what a proper fixed wire testing service looks like.
First off, it's defined by the testing of electricals installed in a given property. That includes wiring and systems and anything that supplies electricity to appliances using circuits. That includes your property's lights, plug sockets and other more specific equipment, such as isolators. What it doesn't cover is any equipment that is then plugged into all that, such as a refrigerator or powered work station.
When a proper electrician and company provides this service, they'll begin by working out an appropriate time to do their inspection with you. This can involve shutting down the power to your entire property, although a smart electrician will see if they can isolate areas of your circuits to test them one-by-one, avoiding the need for a full shut-down. Some buildings can do this, some can't.
They'll then open up and inspect your boards – switchgear and distribution boards, specifically. Because this work is governed by the Health and Safety at Work Act of 1974, they'll also look for appropriate safety signage. If that isn't there, they'll let you know what is needed.
The inspection and testing process itself mainly involves the electrician or engineer looking for faults. Because these can be visual in nature as well as technical, they'll bring a camera of some form with them to document issues. Most providers of this service will then see this data sent off-site to their own office for safe storage and inclusion in any reports created after the work is done.
How often do I need to get my testing done?
The most important thing to keep in mind here is that your legal requirements to test will vary depending on the type of building and business or industry it's used for. A domestic abode, for instance, needs to have a yearly test done at minimum as well as at change of occupancy. A hospital in a medical location, by comparison, needs testing every six months. For commercial buildings, it's one year too. Because this can vary so much, it's simplest to ask your service provider or electrician when they arrive to test.
It's also important to keep in mind that your service provider will work with you to suggest a schedule that covers your compliance requirements while being practical for you. If your building can have its circuits tested in parts, for instance, you could create a testing schedule that is spread across one year. This would save you the disruption of having your entire property shut down at once.
Food for thought!
Safety is something no new business can afford to compromise on. We know this isn't the most glamorous subject in the world, but we will say this: the sooner you get a schedule sorted out, the better. As a new business, you'll be focused on a million other concerns before you know it. Get this one sorted sooner rather than later and it'll be an easy box to tick instead of a disruptive hassle.
Published: October 7, 2020
1625 Views