There is a common misconception that coworking space is the same as business center office space, but is cheaper with more opportunities for networking and collaboration. These are the claims made by coworking providers, however, often these are misleading claims using an apples-to-oranges product comparison – and assume business centers don't have networking and collaboration because they don't mention the obvious in their advertising and presentations.
Myth: Coworking space is cheaper than business center offerings
This is not absolutely true, because over time, business centers have adapted to market wants and needs. So many business centers now provide services with comparable pricing for coworking. Also consider that many shared office and flex-space options have been a staple of a business center's offerings for decades!
The only real difference is that these options are a little more private than most coworking spaces, which are often just tables and chairs. The office space options are competitively priced with the bonus of a little more privacy and significantly less distraction.
Consider also that many coworking plans are based on hours, and therefore access is only available during their business hours. Most business centers have 24/7 access via secure access. A start-up should also consider that with most coworking space, there is often no reception/business support services as well as business equipment and other services. Most coworking spaces do not provide these, or impose extra charges to use essential business equipment.
Myth: Coworking provides better opportunities for networking and collaboration
Coworking providers claiming there are no networking or collaboration opportunities in a business center are assuming that businesses in a business center exist in a vacuum. The facts are that most business centers have a shared coffee/lunch room/break room on-site.
Also, assuming that 100 or so business professionals passing each other daily in the halls, break room, lunch room or reception area would never communicate, is simply not plausible!
Most business centers have a Christmas party and other events that do enable networking opportunities and build communities that lead to collaboration, sub-contracting between the business center's residents and more.
As coworking grew in popularity, business centers have adapted. Realizing there is a need for coworking offerings, some have begun to add more networking events. Some have also added virtual communities for not only coworking, but also for all their office space, virtual office and coworking clients. These business centers provide a community with a more diverse group of established businesses – from home-based businesses to virtual office clients.
The Advantages of a Business Center over Coworking Space
So you've found a business center providing the "coworking experience" of collaboration and networking opportunities. But here are two more advantages a business center provides over coworking space:
Professional business support services
More professional office appearance
The advantage of having professional business support services
Most coworking spaces do not have a reception area or receptionist to meet your clients when they enter. Consider also that a coworking space conveys a much more professional image of yourself and your business. How would a potential client arriving at your office feel if they are at your place of work and it's your favorite bar or social club?
Most business centers include some free meeting room time to meet your clients and have a "private" meeting with them.  Consider this huge difference in support services. In a coworking space, the lack of reception means there is likely no one to greet your customers. Furthermore, there is likely no waiting room for them. Not to mention there is likely no meeting room for you to have a private meeting. Is this really much different than meeting them at a coffee shop or restaurant?
The receptionist at a business center not only meets with your clients, but can escort them to the meeting room. The receptionist also answers your business calls in professional manner and handles deliveries to your office location – even if you are not there.
Generally, a business center also provides business equipment that is too costly for many emerging businesses to afford to buy or lease. The equipment ranges from colour copiers and printers, and in the meeting/conference rooms, all the audio-visual tools most small businesses or start-ups can't afford – resulting in better presentations and more sales.
Conclusion
The lack of traditional office services like a receptionist and reception desk, waiting rooms and separation of these areas from the office area, do provide a more professional appearance to many entrepreneurs and business clients. Coworking spaces that include an open gym, bar and other recreational activities in a public area could seem strange to many entrepreneurs and business people. Look around and you will likely find a business center or shared office space provider with prices comparable to coworking space. Then ask the provider if he or she has networking events.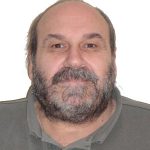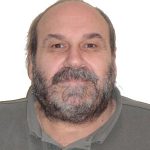 Author: Terry Van Horne has been developing and marketing websites since the early 90's. In 2007 Terry developed a YouTube Marketing Strategy for WorldMusicSupply and to date those 300+ videos have received over 30,000,000+ downloads.
In 2010 Terry and David Harry founded the award winning SEO Training Dojo, voted by TopRank users as the Top Private SEO Community. Terry is currently the Community and Online Marketing Manager for Telsec Business Centres. He is enjoying sharing small home based business information in the community and elsewhere. Follow him on Twitter: @terryvanhorne.