4 Ways to Map Your Office Design to Your Company Culture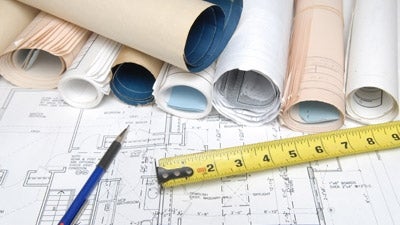 The 712,000-square-foot
Deloitte University
(DU) facility in Westlake, Texas, was once a controversial project.
Some didn't believe that the forward-thinking accounting company should invest significant resources in a
non-virtual campus
. But Deloitte executives were committed to growing the world's best leaders through collaboration, and having a place where people could meet in person still seemed like the best path.
The cornerstone of the DU facility is a multi-touch, multi-user 20-foot media wall, which allows visitors to track others who are onsite in real-time. Attendees are encouraged to meet up in themed hang-out rooms on each floor, socialize in the facility's many restaurants and lounges, and attend sessions in classrooms equipped with videoconferencing and wifi.
Working Together, Not Apart
Deloitte is a culture where people talk to and brainstorm with each other. The new facility was designed to make that as easy as possible. New employees often start their Deloitte careers with training that takes place at DU. By the time they leave, they are accustomed to working in a highly interactive fashion and are likely to continue this approach in their home offices.
Deloitte's perspective is illustrated in a recent article for
Forbes
, in which Steelcase CEO Jim Hackett explained that today's organizations are shifting from the "I" space to the "we" space. As the
command-and-control leadership style
fades, c-suite executives no longer wish to be isolated from their employees. This means that in the realm of physical space, the literal c-suite is becoming a thing of the past.
Steelcase, which is a workspace design company, does not have traditional offices. Its "we" spaces are conference rooms focused around particular issues or initiatives, and there reside the relevant executives and employees. Like Deloitte, Steelcase's goal is to promote non-stop collaboration. This environment, as Mr. Hackett told Forbes, aims to encourage eye contact, provide everyone with equal access to information and allow people to move around and participate freely.
Mapping Design to Culture
If you have
office space
, you can look for ways to optimize it to support the type of culture you want to have—even if you're a small-business owner. For instance:
Relax hierarchies by placing people in spaces that don't directly correspond to their titles. This might mean that you forego your swanky corner office and refrain from placing junior staff in the tiniest cubicles.
If you are serious about collaboration, consider keeping cubicle walls low, or getting rid of them entirely. People will naturally connect with one another more if floor plans are open. Instead of relying on a dingy break room with a lone fluorescent lightbulb, take a page from the GooglePlex and place small groups of comfy chairs around your space so employees (and/or customers) can congregate, innovate and share ideas.
If efficiency is a core value in your culture, infuse your office design with technology that allows people to do their jobs faster and better. The New York Times building in Manhattan has smart elevators that recognize an employee's badge and deliver the worker to the right floor automatically.
Those with a customer-focused culture (which should really be everyone) should leverage spaces with loads of natural light and pleasing colors. As cliché as it might sound, aesthetically pleasing environments do motivate employees and help them be happier and more energetic on the job.
Alexandra Levit is a bestselling author, speaker and consultant who aims to help people find meaningful work and succeed beyond measure once they get there. A former nationally syndicated columnist for the Wall Street Journal and an adviser to the Obama administration on workforce issues, Alexandra is lucky to count Microsoft, American Express, Intuit, and DeVry University among her current clients.
Published: July 31, 2013
2902 Views