Will Crowdfunding Replace Angel and VC Investors?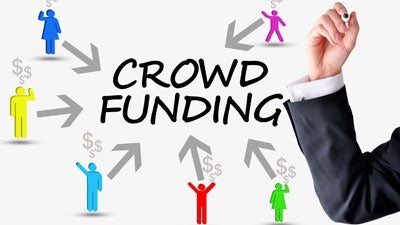 Even if you ignore all the hype around crowdfunding, there can be no doubt that it is a real alternative for entrepreneurs to achieve visibility and funding today. According to articles on
Entrepreneur
last year, there are now almost 1,000 crowdfunding platforms in existence, currently estimated to add more than
$65 billion
and 270,000 jobs to the economy.
Yet as I mentor entrepreneurs around the country, it still seems to be one of the least understood approaches to startup funding, with more myths than accredited angels and professional venture capital investors combined. The primary challenge seems to be that the crowdfunding term is used to encompass so many different concepts that everyone is confused.
In fact, perhaps the most important model, equity crowdfunding for non-accredited investors, is still not legal in the U.S., despite having been passed into law in early 2012 via the
JOBS Act
, and still has no scheduled date for availability, waiting for the rules to be finalized by the SEC. Even with this, crowdfunding today means any one of the following five quite different models:
Beyond these models, the crowdfunding term is often used interchangeably or confused with crowdsourcing sites, such as
IdeaBounty
, to get your ideas off the shelf and give you the wisdom of the crowds, or
IdeaScale
to facilitate the outsourcing of application development in an open source call to others on the Internet.
Other popular funding assistance sites for startups, including
StartupAmerica
and
Startups.co
are actually matchmaking sites between entrepreneurs and professional investors or banks. These sites often sponsor pitch contests with small cash prizes for funding, as well as other valuable services to support entrepreneurs.
In fact, entrepreneurs can and do gain from any and all of these approaches, either by achieving some funding, or at least testing their approach and the level of public interest in their startup idea. Smart entrepreneurs often learn the most from their failures, using the feedback to pivot their solutions before squandering a large investment from friends, angels or VCs.
Concurrently, I am seeing an upswing in the number of entrepreneurs and startups, with the cost of entry at an all-time low, and the new focus on entrepreneurship in every university and every community development organization. Since there is never enough money to feed the startup beast, I don't see crowdfunding replacing or crowding out angels or VCs in the near future.
Published: April 3, 2015
2754 Views