It's a commonly held belief that starting a business is a costly enterprise. While it's true that most new companies require some degree of startup capital to help get them off the ground, many businesses are surprisingly cheap to open.
There are several ways to keep initial costs low when starting a business. Here are some top tips for starting your new enterprise on a shoestring budget.
As the owner of a business, one of the biggest costs you could face is rent. However, this needn't be the case—there are plenty of different options available for new businesses.
Rather than spending large amounts of money on your own business premises, you could consider renting space in a serviced office instead. For a monthly fee, you'll be provided with a fully furnished office space, complete with receptionist, cleaner, and phone-answering services.
Virtual offices are also an option for entrepreneurs on a budget. These are used by people and companies who need to present themselves from a high quality business location, but don't actually need to physically work from that location.
This primarily applies to home workers, freelancers and start-up businesses. Opting for a virtual office allows you access to a business addresses to register your business, as well as for more practical collateral such as your company stationery and website.
Companies such as
Regus
and
Servcorp
provide professional offices in many countries across the globe.
As any entrepreneur knows, networking is vital for the survival of any new business. However, if you're trying to cut costs, networking with other local businesses could reap a surprising benefit.
Skill-swapping dates back to a time before currency existed. However, it's slowly making a comeback amongst thrifty entrepreneurs. Not only would you save money, you'd also build up valuable relationships with other businesses in your community.
The thought of
building a website
can be daunting, and many new business owners turn straight to a professional web developer. However, this is an unnecessary expense; with the right resources, building a website is relatively simple and straightforward.
You don't need to build your business website from scratch—many top websites have been built using WordPress. Self-hosting on WordPress takes ten minutes to set up, and looks far more professional than the free WordPress subdomain.
Surprisingly little work is required to make your site look professional; there are plenty of free templates available, and a plethora of step-by-step guides that are easy to follow. If necessary, you can hire a professional designer once you have more capital available.
WordPress
is one of the world's most popular platforms, although
Drupal
and
Joomla
are also highly respected.
It's wise to hire as few staff members as possible when starting a new business: employees are expensive. Many entrepreneurs try to do as much of the initial work themselves, requesting the help of friends and family if needed.
However, this is not always possible; there will always be skills which you might not possess. Rather than hiring a new employee, consider working with freelancers.
There are
freelancers available
for a whole range of skills, from copywriting to logo design and SEO services. As your company grows you can hire new staff, but initially it's cheaper to keep employee numbers to a minimum.
Starting a business can be a costly enterprise. However, this doesn't have to be the case. Follow these tips and your own business acumen, and you could realise your dream of becoming a CEO, without breaking the bank.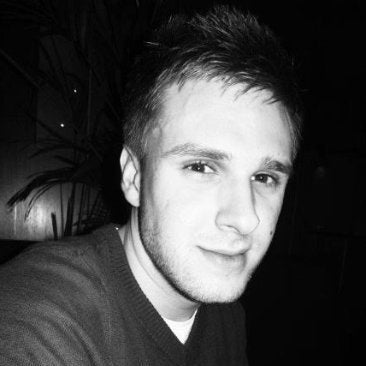 Author: This post was written by John Philips from SSLs.com. SLLs.com are a reseller of SSL certificates from the likes of Comodo, GeoTrust and VeriSign.