How Much Money Do You Need to Start Your Business?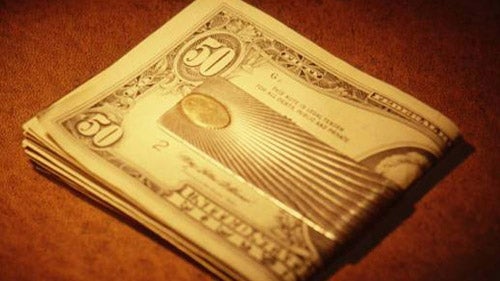 You've made the commitment, and now you're ready to start your own business. How much cash will you need? Should you invest directly in the business or fund a loan? What are the tax consequences? Answering these questions is important, and by following these steps you should be on your way to a workable plan.
Startup Expenses vs. Operating Expenses
First, you should group your various expenses by category. "Startup expenses" are those one-time costs needed to actually establish your business. "Operating Expenses," on the other hand, are those costs you expect to occur on a regular basis as your business runs.
Calculating startup expenses is a thought-intensive exercise with a large number of factors determining the final total. For example, there are fees to establish your business as a
legal entity
. Is your new business a corporation, a limited liability company, or a partnership? Will you use a business incorporation service or an accountant to help guide you through this process? If so, budget a few thousand dollars to cover this expense. If you are going to do it all yourself, budget a few hundred dollars, but you'll have to invest the time to research this thoroughly.
Another big expense and consideration is the
physical location
for your business. Are you going to use a home office? Will your lease or home covenants allow you to do so? Can you use a shared workspace office? Do you need retail space?
Estimating First Year Expenses
When you're estimating your startup expenses, you need to make sure you include all your expenses for the first year. You can't leave anything out. Make sure to include the following:
• Banking fees
• Consultant fees (attorney, accountant, etc.)
• Cost of equipment and fixtures
• Decorating and remodeling costs
• Down payments and security deposits for office space
•
Insurance
fees
• Fees for
Licenses and permits
• Marketing materials, including setup fees and cost of first order
• Office furniture
• Office supplies and inventory cost
• Security deposits for utilities
• Services paid for in advance
• Startup operating cash
•
Website design
and setup
You want your total to be accurate, so cover every angle and think about every cost when you're creating this list.
Reducing Startup Costs
Don't be overwhelmed by the startup costs you estimate. There are several tactics you can use to help reduce your startup costs. These include:
• Bartering for services with other businesses
• Buying used office furniture
• Hiring temps instead of full-time employees for the short-term
• Using a blog or fan page instead of a custom-built website
• Using cell phones as your business phone
• Using open source software for common business functions (email, word processing, spreadsheets, etc.)
• Working from home or using shared office space
To get a specific figure for your business, consider using a startup cost estimating calculator. There are free tools available on the web for this. For help in putting together accurate cost estimates, contact your local chamber of commerce, the Small Business Administration, or a non-profit organization such as S.C.O.R.E.
Published: December 18, 2012
4879 Views