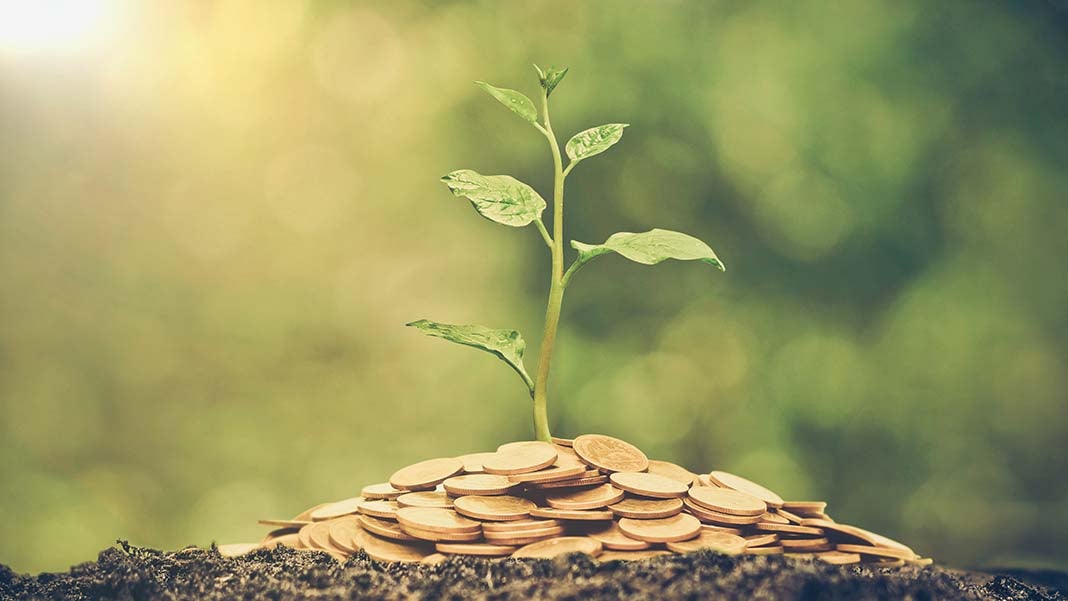 Running and maintaining a successful business is hard work. It is exciting starting and working on a new venture, however, keeping things ticking over requires constant effort and even more importantly, continuous financial backing. Cash is king and having a healthy flow of cash throughout a business is essential.
Even with the best business models, there can still be problems and cash flow can take substantial hits. So how can you get extra cash? Whether it's for aiding cashflow, growth or expansion, sometimes there are alternative funding options available to your traditional bank loan.
Friends family and self-funding
One of the most common ways of starting a business is the self-funding options. Most businesses are formed from years' worth of savings or even the selling of important personal assets. Although this option is great when your business is just starting, if you hit a financial snag, sometimes finding that extra source of money to help things along can be too much of a challenge.
The alternative is often finding equity from friends or family. Typically, this can either go extremely well, or terribly badly. It can be positive to borrow from someone you trust as it gives you the opportunity to come to a suitable arrangement all round and you won't take on the high-interest rates of a bank. On the other hand, it can be a considerable risk for those who are close to you, who could well be depending on you financially for results. The loss of capital to them could be devastating with consequences potentially worse than for yourself.
Angel Investors
Cash from angel investors normally comes during the earliest stages of any new business venture. Most investors will look to get in early with the aim of making a healthy return, as soon as possible. The hardest part of getting this sort of investment, is usually just getting sat down in front of the right people. Angel investors are notoriously hard to impress.
If angel investors see your business has potential and believe in the project, not only can they provide additional cash to aid with growth, start-up funds and cash flow troubles, often they will provide strategic experience and a tactical benefit, helping guide you towards a better business.
Venture Capitalists
Venture capitalists are not the same as angel investors, and it's important to recognize the difference. Venture capitalists are typically firms or companies which use other people's money. They raise that money by offering investors a chance to take part in a fund that is then used to buy shares in a private company. New start-ups which are considered to have both high growth and a potentially high level of risk are usually the types of businesses which will see venture capital investment.
They will expect a high return on their investment and will look to have a percentage of shares from the company. This commonly leads to the relationship between the business and investors going on for a lengthy period. As venture capitalists are working as a group, sometimes, depending on the business and the belief they have in it, they can put more money behind a business even if it is deemed riskier.
Commercial Finance and Invoice Finance
For B2B business, invoice finance can be one of the most efficient options when it comes to raising cash quickly. Effectively, you can raise finance based upon the value of your invoices. So, if you have low levels of cash, but lots of unpaid invoices which you're waiting on, a factoring company will buy your invoices and give you up to 90% of its value. They will then collect the invoice, take their fees and return the change. Although there are factoring rates involved, in the long run, this would be much less than the repayments on a bank loan.
Commercial finance is a different option altogether as it comes in several forms. Some of the processes available will only be applicable to certain types of business, and it depends what situation your business is in. If you are an asset rich business, you can take out loans using those assets as protection. Importantly this frees up cash which is tied to the value of assets. You can then repay those loans at a lower cost than any regular lender would give you.
Crowdfunding
If none of the above options represents a realistic prospect of raising additional capital, crowdfunding can be an excellent option to raise the extra monies needed. It works on a collective contribution basis, owners can put their ideas and thoughts on to a platform and from there, individuals or institutions are able to invest in the business. It is not an easy option, as there is lots of competition and people have to truly believe in your business.
For businesses looking to raise large amounts of money, there are two main options. Peer-to-peer lending is where an individual will lend money to the business in exchange for financial rewards such as interest on the amount borrowed. Alternatively, equity crowdfunding gives investors the opportunity to invest large quantities of money in exchange for shares. It works very similarly to angel investment, except it's via an online platform.
Investment for any business is always difficult and hard work. Whether it comes through a bank loan, investors, friend's family or financing options, there are positives and negatives. When it comes to finance, what owners really need to consider, is the consequences of not finding additional finance. Without that finance could you be headed towards a liquidation? Or could the business be looking at bankruptcy in a few years.
There are different options designed to suit the needs of certain businesses, the key is picking the right one.
Published: February 13, 2019
1496 Views