How many videos do you think a consumer sees in a day? People open social media and stream some reels, they might check out a feed from their favorite newscaster, and they watch a YouTube video or two to learn new things throughout the day. It's probably no surprise that video marketing trends follow popular culture.
Around 45% of people online watch at least an hour of video via Facebook and YouTube each week. Billions of active users stream clips on YouTube every day. Video is one of the hottest content marketing tools business owners have at their disposal.
You don't have to spend a fortune to get a quality video ready for your target audience. You just need a few tips on some of the hottest video marketing trends of the year and a determination to enter the area.
1. Social Media Stories
Most social media platforms offer an opportunity to add items on the fly. Once people go down the rabbit hole of watching a story, they tend to keep watching other businesses and people they follow.
A popular trend that seems to be growing is adding video to social media story feeds. Everyone loves a good story, and this is the perfect platform to share yours.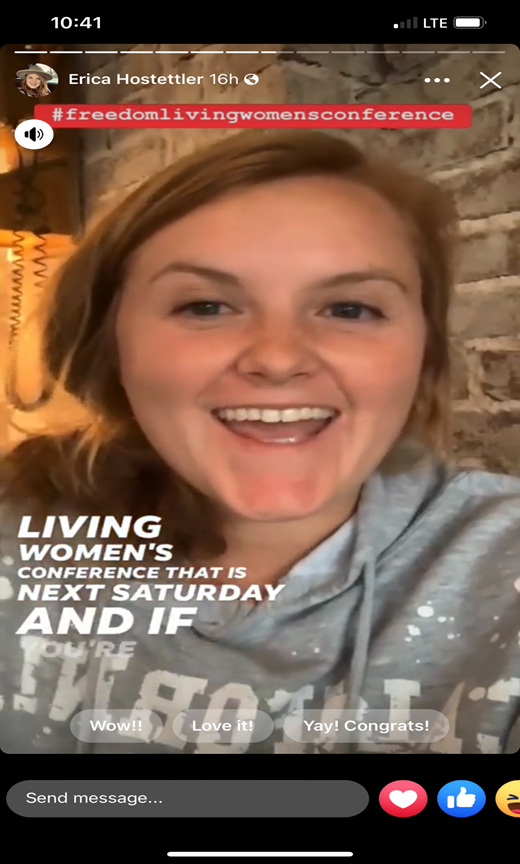 Source: https://www.facebook.com/ajourneytoawaken
Erica Hostettler is the owner of Soulfitt, A Journey to Awaken blog and creator of the Freedom Living Women's Conference. She frequently uses video to reach people and tell them what she's working on and how her products and coaching might change their lives.
2. User-Generated Content
Consumers devour content faster than businesses can create it. One way to overcome the hurdle without spending a fortune is to let your customers make some of the content for you. Think about shoe brands that ask people to snap a photo wearing their shoes in a unique place and upload it with a hashtag.
Most smartphones have a high-resolution camera and can take video, so tap into the power of your social following and ask for help. Request that your fans share what they love about your business and products. Reward them for their efforts.
3. Explainer Videos
Explainer videos are trending for even smaller brands, although they've been around for a while. Consumers want more of these videos to learn more about a brand and product. Easy-to-absorb information saves the user time and makes learning about new brands convenient.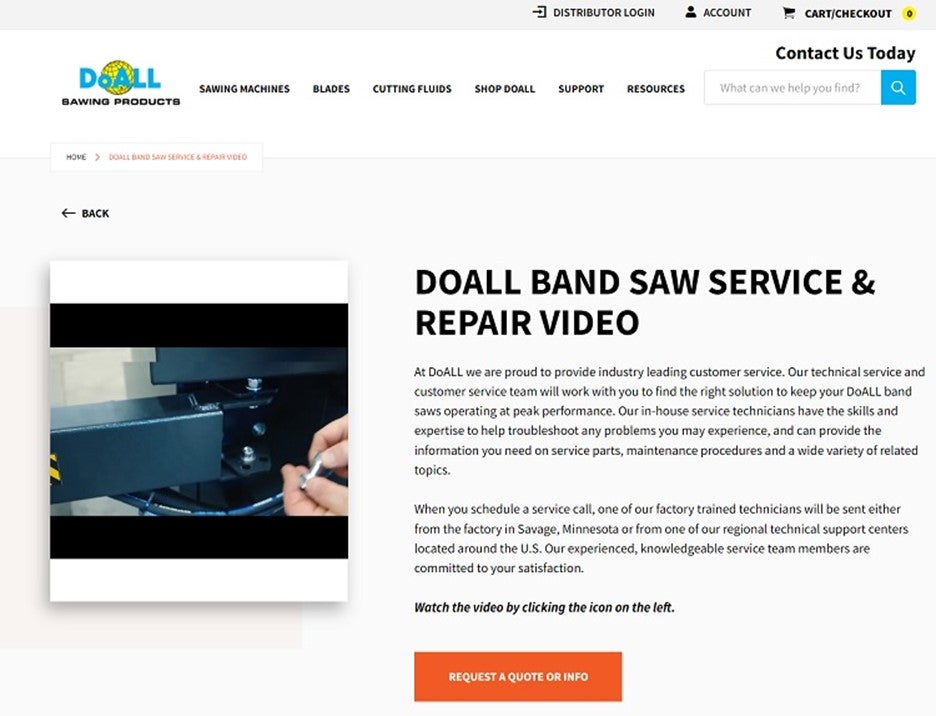 Source: https://www.doallsaws.com/doall-band-saw-service-repair-video
DoAll Sawing Products places a video on its landing page showcasing the process it goes through and how it can help with your saws. It even explains a little about the company's history and philosophy.
4. TikTok
TikTok is one of the fastest-growing social media sites around. However, the videos on this platform differ greatly from what works on Facebook or LinkedIn. TikTok is about having fun and creating a hip, young vibe.
Spend some time watching how other brands handle video on the platform before trying your own content marketing on TikTok. If you're unsure whether a particular style fits, talk to the younger people in your company or get some feedback from your teen niece. Will the video play well with Gen-Z, or will they think it's ridiculous?
5. Vlogging
Vlogging remains popular. You've likely seen vlogs by creators such as Crazy Pieces, ProFlipper and some true crime vloggers. However, you can utilize vlogging to generate interest and establish a following for your brand.
First, you must stick to a consistent schedule. Release content regularly so your followers know they can count on you to keep them entertained. They're much more likely to hit the subscribe button when they see you posting content every week.
You should tell a story with your vlogging. What might people find interesting? You could offer a tip for how to use your products, cover the story of a company founder or share other interesting news. Remember that a video blog is mainly for entertainment and information.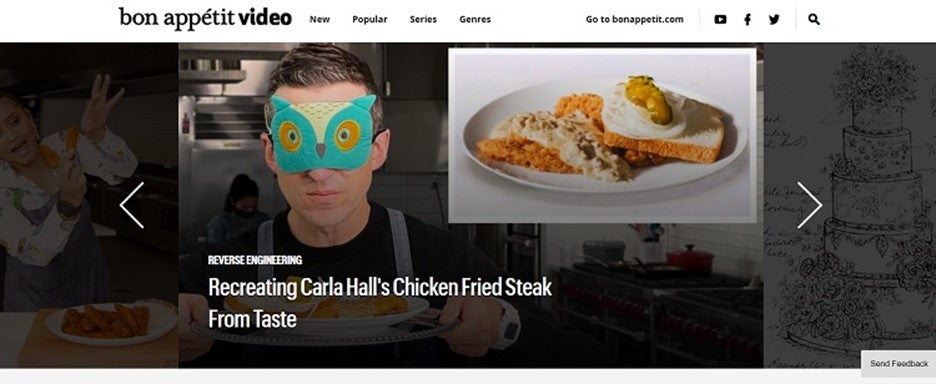 Source: https://www.bonappetit.com/video
Bon Appetit shares a video blog highlighting different chefs, recipes and cuisine from around the world. The content changes regularly, and the personalities vary but are all energetic and fun.
6. Livestreams
When Facebook and YouTube rolled out livestreaming, people weren't quite sure if it would take hold. However, those with a regular following benefit greatly from instantly connecting with their audience.
Livestreams are an excellent way to offer a new product reveal or showcase your favorite items. You can run specials or hold events. Make sure you have a moderator to help answer questions. The more you interact with your audience, the more engaged they'll feel.
Livestream videos make it easy to reach a wide audience – anyone with an internet connection can tune in. Furthermore, product demonstrations can be recorded and used as marketing materials later on. If you're considering using product demonstration videos to market your business, consider working with a product video production company that has the experience and expertise necessary to produce high-quality videos that will showcase your product in the best light. It also doesn't matter where you're located, so for example if you have a business in Akron, Ohio you could even use a Manchester video production company for their knowledge and expertise.
Upcoming Trends
Expect to see new trends emerge as technology advances and people try new and more interesting things with video marketing. The top trends in early 2022 may not be the same as those in the fourth quarter of the year. Pay attention to changing technology and adapt as you go along.
One of the best ways to learn is studying what your competitors are doing. You should also follow pop culture trends and watch videos widely to learn different filming techniques and what keeps a viewer's interest. With a little effort, you'll gain new leads and help your business grow.