What Will Make an Inbound Marketing Campaign Successful in 2018?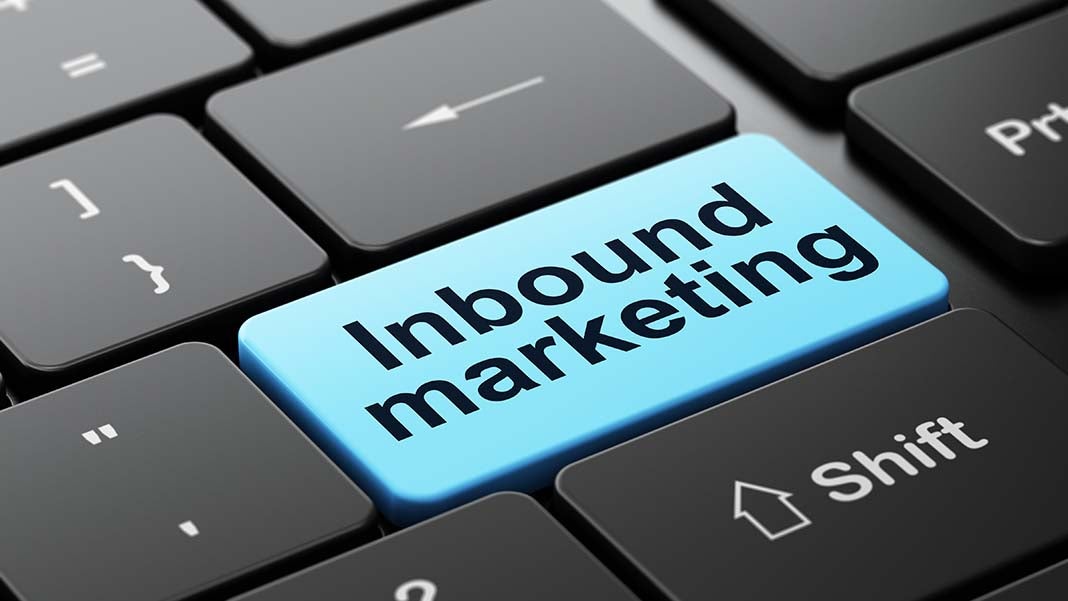 The year 2017 was a landmark year for digital marketing, in which many brands suddenly "awakened" to the need for great content that attracts customers instead of interrupting them. Thus, content overload worsened…and a lot of good stuff ended up being ignored.
So, if you're looking to break through in 2018, your inbound marketing campaigns will have to be stronger and smarter.
Here, we'll cover 3 key adjustments you'll have to make to keep drawing in those leads, nurturing them with a great brand experience — and ultimately converting them to paying customers.
Harness the Power of Good Digital Marketing Data
Data is everything these days. Brands that use it thoughtfully will be poised for growth…because they're gathering and acting on meaningful insights about their customer base.
There are 3 main things you'll want to do with data:
Collect It
Take a look at all insights on past customers, including demographics, survey feedback, and the channels that actually worked to gain their attention. At the same time, keep up with evolving consumer trends in your market, such as social media habits, hot-button issues, and the brands (including your competitors) that are making big waves.
Understand it
Here's where you interpret your data, putting it in a context that actually serves your business. Turn what you learn into measurable, actionable goals. Tools like Google Analytics and HubSpot show you how people interact with your website, and can illuminate the logical next steps.
Use It
Here's where you simply act on the data you've gathered and contextualized. Plan content around it. Test the different ideas your data is giving you, and see what yields the best returns.
Diversify Your Media
Your customers, as three-dimensional human beings, don't stick to one outlet. They don't only read blog posts, or only ever watch funny videos on Facebook.
While you should keep doing what's working, it's time to expand your content mix. The following will be important to have in your 2018 content repertoire, if you want to be seen and heard:
This, of course, includes the type of live-streaming video that's become all the rage on Snapchat, Instagram and Facebook Live. But a mix of pre-recorded and live video can help put a human face on your brand, and gives your customers a memorable, multi-sensory experience.
Live chat and chatbots. People want answers, and they want them now. Your customers are likely no different. Thus, some mix of live chat and helpful chatbots — be it through your website, or within social channels like Facebook Messenger — will be part and parcel of a winning 2018 digital marketing playbook.
Mobile-friendly content. November 2016 was when it happened: mobile internet access surpassed desktop access for the first time in history. The trend is here to say, so you'll need to be on board. Make sure your website is mobile-friendly (and that you're producing content germane to mobile consumption, like video!).
Be "Agile"
While the word "agile" is often considered a buzzword thrown around in tech circles (it's actually not — Agile is an effective project management methodology, hailing from the software development world), brands can truly benefit by adopting "agility" in general.
The best way to be agile? Be willing to change and adapt as the market does. The biggest mistake any brand can make, especially in a constantly-shifting landscape of digital strategy and tactics, is to remain stuck in old ways while your customers and competition have started doing things differently.
In 2018, make sure you incorporate agility into your digital strategy and tactics:
Watch out for disruptive technologies. Humans are creatures of habit, but we're just as much creatures of change. If a new social media platform, type of product, or form of content suddenly becomes insanely popular, you don't have to (and probably shouldn't) be swept up in the frenzy right away. But understand it, assess how much it matters to your target audience, and be ready to join the conversation in a meaningful way.
Understand the emotional undercurrent of your market. If you truly "get" how your customers feel about their pain points, your products and the alternatives, and the world at large, you'll be light-years ahead of brands that don't. Consider using sentiment analysis, or creating new interactive feedback opportunities (chatbots and live video will definitely help!), to learn what really motivates your buyers and keeps the positive vibes flowing.
"Always be testing." It could be a new product line. It could mean branding yourself as exciting, whimsical…even a bit provocative if you're in a more formal, uninspired industry. Or, it could mean setting up local, social "edutainment" events for your prospects. Whatever the case, embrace the spirit of trying new things. Brands that do this will give themselves a true edge.
There are a million ways to draw in the right people with inbound marketing — but if you only keep executing the same-old digital strategies, you'll be drowned out in the sea of clamoring voices. Take these ideas, act on them, and your 2018 inbound marketing will keep opening new doors for your brand.