With consumers becoming more aware of who they purchase their goods from and how these companies operate, becoming known for charity work and ethical business practices is a hot topic these days. Reputation is key and how the public perceives your brand means everything, as ultimately this affects whether or not they will choose to support and invest in you.
Corporate social responsibility or CSR encompasses everything from community involvement to environmental action and economic growth. It's about participating in events that will benefit society. One way in which you can promote positive CSR is to work closely with charities that either mean something personal to your business, or a charity that is local to you or with whom you feel you could build a solid relationship.
Brands have become very aware of the fact that charity work can really reign in many benefits for them, from customer loyalty to drawing in new customers and building a strong reputation as a trustworthy and do-good company.
So who is taking on this charity stance and what can you learn from them?
Marks & Spencer
Giant retailer Marks & Spencer have worked hard to build their reputation as a sustainable brand, supporting this planet we live on, as well as being charitable. Their most recently launched activity is through the new Sparks card. Customers are able to select a charity of their choice, and every time they make a transaction in Marks & Spencer, money is donated to their charity. Not only is this great practice, it's also extremely appealing to customers who are able to choose a charity that might mean a great deal to them.
Nike
Another big player in the community giving field is sports giant, Nike. They are extremely committed to creating a 'positive social change around the world' and they work with global partners to aid in tackling some of the biggest challenges in today's world. Not only do they support worthy organizations, they also offer a variety of scholarships, grants and programs for youths. Through their continuous community support and hard work, this has made Nike internationally recognized as a key leader in how to do CSR right.
Boots
Pharmacy giant Boots (the UK version of Walgreens) is also paving the way for corporate social responsibility and their dedicated charitable trusts works on various different projects, funding charities specifically in the local area where the very first Boots store was opened. To date, the company have donated a staggering £10 million to charities across the county, as well as supporting UK-wide charities, including Macmillan cancer support.
So while this works well for big businesses with large profits and the necessary facilities, how can this possibly work for small businesses? There are many ways in which you can build your CSR and be viewed as making a positive change within the community. You might not raise millions but what's the harm in trying?
How small businesses can follow this trend
Hold a Fundraising Event
Why not organize a local fundraising event? For example, sponsor a dog walk or get out and into the local community and hold a fete. If there are any daring members in your team, why not organize some sort of extreme sport challenge such as a sky dive? Local press are always keen to hear about these events, so not only will you be helping a worthy cause, it will also gain some positive coverage for your business.
Team Charity Days
It's not unusual for businesses to allow team members days off for charity work; in fact, it's viewed as a great teambuilding exercise. Why not round up the team and take the day off from the office to volunteer at a local animal shelter? Perhaps try and make this a quarterly event. Not only are you helping a charity, but it makes for good content to share with potential and existing customers on your website, blog and social media. Being seen as active in the community is very important.
Christmas Giving
Christmas and other holidays are a great time for your company to show its charitable side. The shoebox campaign is definitely one to get involved in, filling up shoeboxes to send to underprivileged children with toys and even simple items such as a toothbrush. Your team can support a needy child's Christmas and for very little cost. Why not see if you can also help out at a local soup kitchen? There are lots of opportunities to help in the community at that time of the year.
The importance of giving back is certainly not to be overlooked, and hopefully this will give you some ideas and inspiration to begin evaluating your business practices and seek out opportunities to get involved with your local community.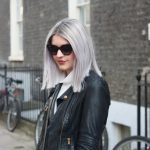 Author: Matilda Kidman is a BA (hons) Marketing graduate and currently works for Cooleraid, a UK based charitable watercooler supplier. Since 1999 Cooleraid have raised over £5 million for the Lifeline Fund.