The proliferation of smartphones is often seen as having a negative impact on retailers. What small business owners must realize is that they also benefit from the amount of people using their smartphones through location based advertising.
For this reason, local businesses need to increase their spend on location based advertising or risk falling behind. When you consider that 72% of consumers will act on a call to action from a marketing message when they receive it in sight of a retailer, it looks like an easy decision.
Moreover, 61% of app users have a better opinion of brands when they provide a good mobile experience. This means it is vital to have a website to be mobile optimized and retailers need to ensure that all the important information about the store is easily accessible online.
Related Article: Location-Based Targeting Can Boost Mobile ROI
When the customer arrives in a store it is important that they feel comfortable. In-store music can play an important role in this, with 76% of customers feeling more relaxed shopping in retail stores that play music. There is even potential to let the customer control the music. Find out more in the info-graphic!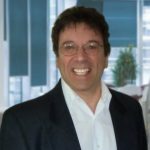 Author: Steve Hashman has been managing business development, product development and marketing initiatives for high tech and telecoms companies in Canada, Europe, and the Caribbean for 25 years. Steve is currently a managing partner for Exponential Solutions (The CUBE). The CUBE is now the preferred messaging solution for world leading music suppliers and audio marketing providers who deliver and manage on-hold and in-store music and messaging solutions. The CUBE is now installed in 45 countries in major brand companies such as: Harrods of London, Wembley Arena, and through locations owned by major brands such as: McDonalds, Burger King, KFC, Starbucks, Estee Lauder, London Underground, Honda, Dodge, and others.