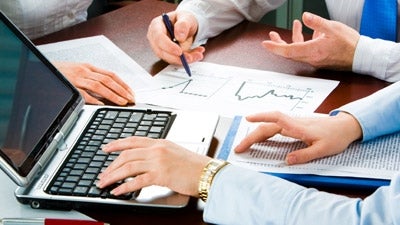 A content strategy is your road map for
managing content
generated by your company. It can include information on the type of content and the medium used, as well as the timing of this content. Creating a content strategy can be a very time-consuming project, but will ultimately help you by giving your business a track to run on and helping to ensure that all of your content has a cohesive voice and is
working towards a shared goal
.
While the exact steps to determine a content marketing strategy will differ depending on the business type, location, goals, etc., there are some steps which can usually be applied to all businesses.
I'm sure you've heard this before, but beauty is in the eye of the beholder. If your content is not appealing to your
target audience
, then it really is useless. The first step in developing a content strategy will involve getting to know your customers or prospects. What do these people like? What do they dislike? Who or what drives them? What turns them on or off? You can find a lot of this information through customer communication or even online (through purchase histories or social media accounts). After looking through this data, create "target personas" that detail your target customers and share these with your team. These target personas can have tremendous benefits for your marketing efforts. In one study, cloud automation provider Skytap saw a
124% increase in leads
across all channels after making a focused effort on developing target personas.
Review and Organize Your Current Content
If you are an existing business, you most likely have content spread throughout various locations. Review this content and organize it in a meaningful way. This will allow you to know what is currently out there, where it is, and how to fill in any holes.
After you have created target personas and reviewed your current content, focus on creating a clear, consistent voice with any new content you generate. What is the overall goal of your content? Are you trying to drive people to your website? Are you trying to get people to sign up for a webinar? What will be the tone of your articles? When and where will you post this new content? What keywords will you use in this content to drive traffic and help with search engine optimization? With the other members of your leadership team, come up with a strategy that will provide the most impact to your target market, and then share this strategy with all team members to ensure that everyone is on the same page and that all are working toward the common goal.
Implement Your Plan and Track Results
After creating your plan, it is time to implement it. Follow your plan and see what happens. The take home message from this portion, though, is to track and analyze your results. What is a driving range without yardage markers? Open space. In order to improve your skills on the golf course, or in content marketing, you have to measure your progress and analyze the results. Only this analysis will eventually lead you to improve yourself and make sure you bring your "A" game all the time.
Be Prepared to Make Changes
The main thing to remember when developing and implementing a content strategy is that you are never done. Your content may miss the mark right from the start. Your content may start off knocking the cover of the ball but then turn cold due to changing dynamics. How do you handle this? You must continuously monitor your content to see how it is being received by consumers, and to make changes as is necessary. Developing a content strategy will involve trial-and-error and experimentation, so don't be afraid to try new things to see what sticks.
Published: August 30, 2013
3654 Views