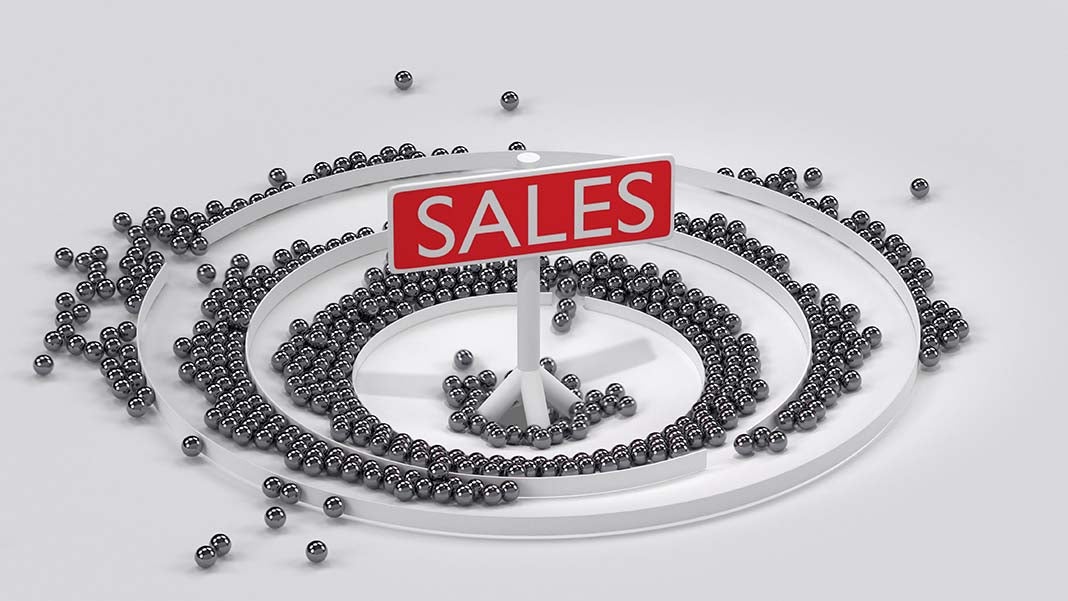 I was meeting with a client, we were doing the first pipeline review as part of their implementation of the Sales Execution Framework. Pipeline reviews are a great starting point for the process, a good pipeline review helps identify and isolate potential challenges as well as the performance leverage points.
The client was a very large company, the current pipeline had thousands of opportunities. They had always done pipeline reviews—I suspect a number of the managers were thinking, "Why are we doing this, we do them all the time, isn't there a better way to identify our performance leverage points?"
But they were really struggling to meet their numbers, performance was way off and they didn't know why. Their mantra of "doing more" wasn't working. They needed to figure out what the real performance issues were.
Starting out, we focused on pipeline quality and integrity. It's impossible to understand pipeline health if it's filled with garbage.
First, we looked at deals with past due target close dates. 6% of the opportunities in the pipeline had target close dates that were 90-450 days in the past. When I asked, "What's happening to those, are they still real, why aren't they updated?" No one knew the answer, they had to ask the sales people what had happened.
Next we looked at deals that had been in process an abnormally long time. The average sales cycle was about a year. 10% of the opportunities had been in process for 3 years or more. While it was a small percentage, 12 opportunities had been in the pipeline for 10 years—never moving.
Next we looked at overly optimistic close dates. We already knew the average sales cycle was about a year. We looked at opportunities that had just been qualified, 15% had unrealistically short sales cycles—sales people were estimating sales cycles of less than 60 days, 25% of what was the normal sales cycle.
In 30 minutes, we had discovered at least 31% of the pipeline opportunities were inaccurately represented in the pipeline, or even not real. We went through other issues, in an hour, we discovered a number of issues. For example while their average deal size was over $1M, over 50% of the opportunities in the pipeline were less than $100K. Only 1% of the qualified opportunities had plans in place to move the customer to a buying decision.
We adjourned. The managers had to go to their people to clean up the pipeline. There were too many quality/integrity questions to really understand the pipeline and to begin to address performance issues.
When we reconvened about a week later, they had cleaned up the pipeline. 27% of the opportunities that had been in the pipeline, were eliminated as bad opportunities or opportunities that were wishful thinking.
The numbers were grim. There wasn't enough volume to make their numbers. There were some velocity issues. The number of opportunities less than 10% of their average deal value was still very high.
But now we could begin to identify the problems and begin to develop solutions to those. As grim as it looked, we were able to develop an action plan to improve performance.
Three months later, we got together again. Yes there were some integrity/quality problems in the pipeline, but it was only a few percent. More importantly, we were starting to see pretty dramatic performance improvements. We had found more efficient ways of handling the low value opportunities, freeing people to focus on the high value opportunities—this alone changed the pipeline dynamics and the number of opportunities needed to achieve their numbers.
Forecast accuracy improved dramatically, they were no longer allowing opportunities that were wishful thinking into the pipeline. Win rates were improving, both because they were focused on higher quality opportunities, but every opportunity in the pipeline had a close plan in place, that was kept updated in regular opportunity reviews.
Cleaning out the pipeline made the performance problems obvious, enabling the management team to work with sales people to improve performance. Those problems had always been there, but management couldn't "see them" because of all the garbage and clutter in the pipeline.
We always need to deal with facts as we assess our own performance or that of our organizations. Clouding them with garbage doesn't help, in fact it masks the issues preventing us from facing reality.
However bad a situation might look, when we focus on reality and the facts, we can always figure out solutions and a path to recovery.