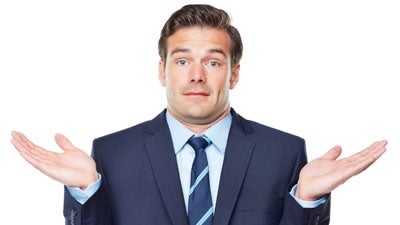 Too often, I meet sales people who are uncomfortable with challenging their customers. Whether it's out of politeness (the customer is always right), or not wanting to "rock the boat" with the customer, they are non-committal.
They believe they are taking a safe middle path. Not challenging the customer. Not probing or questioning their needs. Not getting them to think about things differently. Not suggesting there may be a different way to look at things.
Too often, they believe the best way to win the sale is to respond to what the customer is asking for or telling them, complying with what the customer says, not suggesting what the customer needs or should do.
Most of the time, this is a terrible strategy. Customers are looking for leadership. They want to learn, they want to understand alternatives, they want to understand what others are doing, why, and the results they are getting. They know they are prisoners of their own experience, so they rely on others to help them see what they might be blind to.
If we are to create the greatest value to customers, we owe it to them to have a point of view and to be able to defend it. We owe it to them to get them to consider thinking differently, to learn, to evaluate, to change.
The issue is less one of being right or wrong, but it provides a starting point to the change process, to helping the customer evaluate what they really want to achieve, why, and the best way to achieve it. The buying process shifts from just responding to customer requests, but adding little value, to one of challenging, debating, helping the customer think differently.
A point of view, a challenge, some relevant insight is the starting point of a conversation. If we want to drive insight, change and new thinking with the customer, we have to initiate something, getting them to pause, consider and think differently.
Neutral just doesn't get you or your customer to where they need to be.
Published: February 13, 2015